The American Council on Exercise (ACE) Will Help You Get Fit in the New Year
ACE Your Fit Life in 2010
We're a few days into 2010, so if you need some ideas on how to get started getting in shape, check out this new online resource from ACE (American Council on Exercise) called Get Fit. It's completely free, so it fits into your budget beautifully.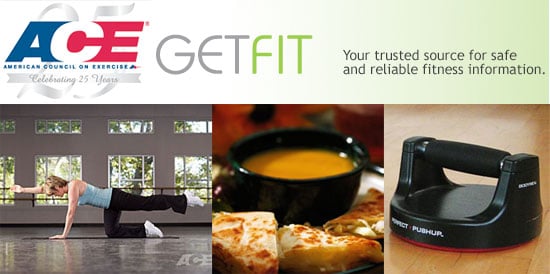 This new website offers an exercise library, such as moves on an exercise ball and with a medicine ball. If you'd rather have a complete workout laid out for you that includes the warmup, routine, and the cooldown, there are tons of workouts, including ones that strengthen your core, tone your hips and thighs, and work your arms and shoulders. Get Fit also offers fitness calculators and tools, health and fitness tips, and a healthy recipe database — mmm, I'm going to have to try the Curried Carrot and Apple Soup. If you're interested in recent research about health and fitness, they offer that as well. I also love the product reviews.
This resource doesn't cost a dime, and you're sure to learn something to inspire your healthy lifestyle.