Americans Face Off in Beach Volleyball Finals
USA's Beach Volleyball Underdogs vs. the Golden Girls: Who Are You Rooting For?
The Olympics are a time to show your patriotic pride, but come Wednesday's beach volleyball final, it may not be that easy to pick a side. Tomorrow, reigning champs Kerri Walsh and Misty-May Treanor will compete against fellow Americans Jennifer Kessy and April Ross for the gold; earlier today, Jennifer and April defeated no. 1-seeded Brazil, while Kerri and Misty beat China in a come-from-behind rally. Now, the two pairs will face off for a battle for the top of the podium.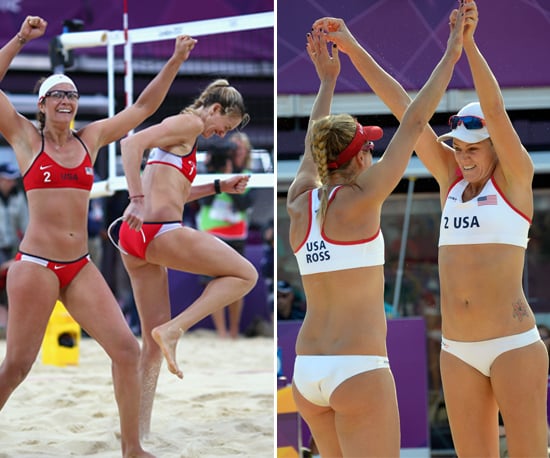 While Misty and Kerri have long been famous for their skills in the sand — the pair won gold in both the 2004 and 2008 Olympics — this is the first Olympic Games for Jennifer and April. So when the final airs tomorrow night, who will you be rooting for to win the gold — do underdogs Jennifer and April get your vote, or do you want to see golden girls Kerri and Misty meet their goal to "seal the deal that we're the best team that's ever happened," as Kerri says?