Angelic Bakehouse Sweet Potato Wraps
Lunch Just Got 20 Times Better With These Low-Carb Turmeric Sweet Potato Wraps
As POPSUGAR editors, we independently select and write about stuff we love and think you'll like too. POPSUGAR has affiliate and advertising partnerships so we get revenue from sharing this content and from your purchase.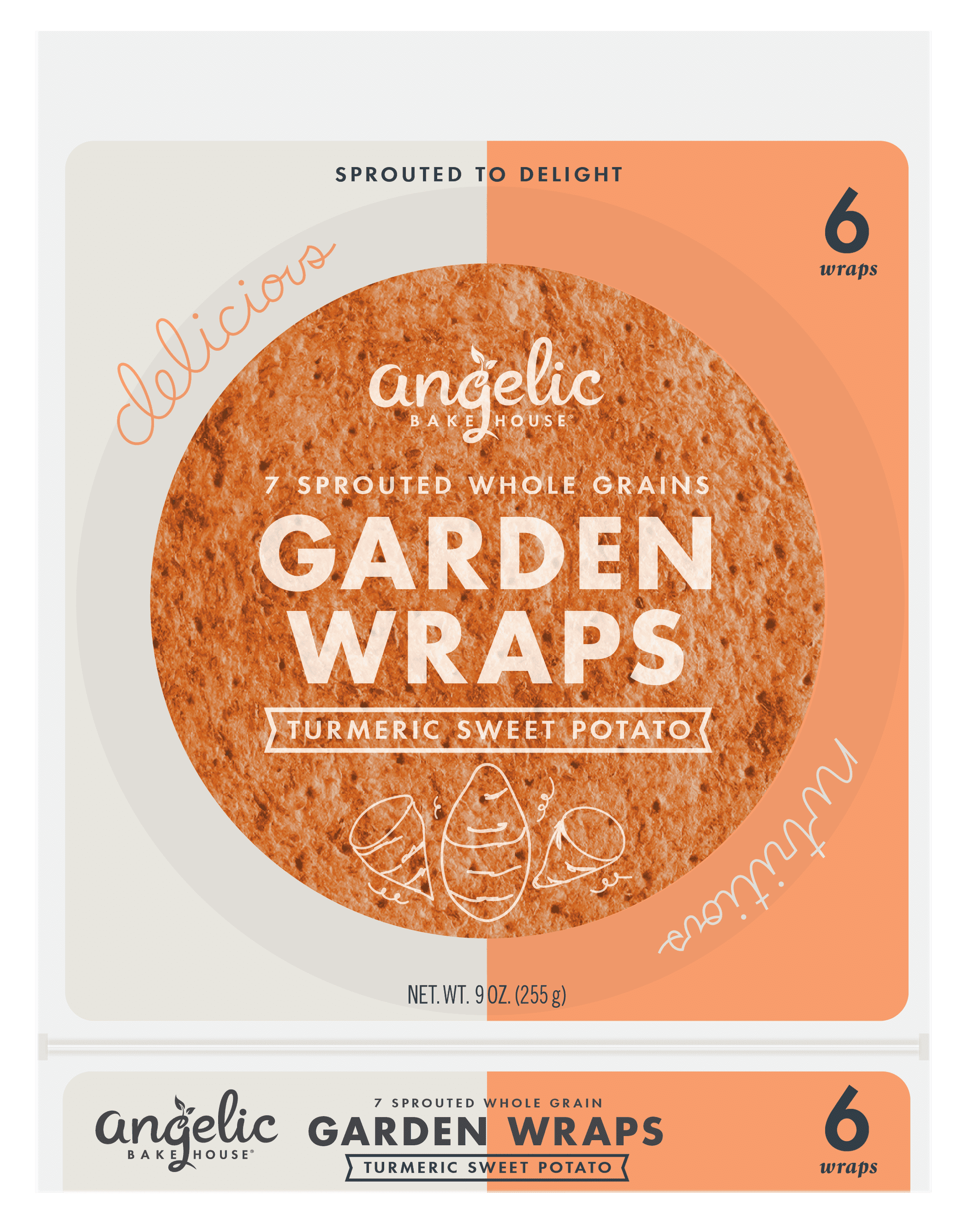 Superfoods have been getting a lot of buzz lately, but we still have lots of love for classic vegetables and foods like sweet potatoes. Name a dish a sweet potato won't instantly enhance; we'll wait (PS: we're hooked on sweet potato gnocchi). It's as if the universe knew how much we love sweet potatoes and all the nutrients they're jammed packed with — vitamins A and C, fiber, manganese, and potassium — and decided to put Angelic Bakehouse Sweet Potato Wraps ($4) in our lives.
The goodness doesn't stop there. These wraps also feature one of the healthiest spices: turmeric. The wraps are made from sprouted whole grains and contain 110 calories, five grams of protein, four grams of dietary fiber, 19 grams of carbohydrates, two and a half grams of total fat, and two grams of sugar per serving. They're also kosher, free from peanuts and tree nuts, dairy-free, egg-free, soy-free, and vegetarian.

Each pack contains six wraps and will make a great addition to your weekly meal-prep recipes. If you have no patience and can't wait to start incorporating these wraps into your meals, you can purchase them at grocery stores such as Sprouts Farmers Market and Whole Foods. Check out these healthy wrap recipes, and get ready to upgrade your lunch!
Image Source: Angelic Bakehouse