Anne Hathaway's Diet and Exercise Routine
How Anne Hathaway Learned to Love the Healthy Life
Oscar winner Anne Hathaway didn't always love to exercise. But ever since training for her role as Catwoman in The Dark Knight Rises, Anne (who turns 31 today) has been a fan of fitness and clean eating (her monthlong starvation diet for her Les Misérables role notwithstanding, of course). How does she do it? Here's how Anne stays healthy, happy, and fit.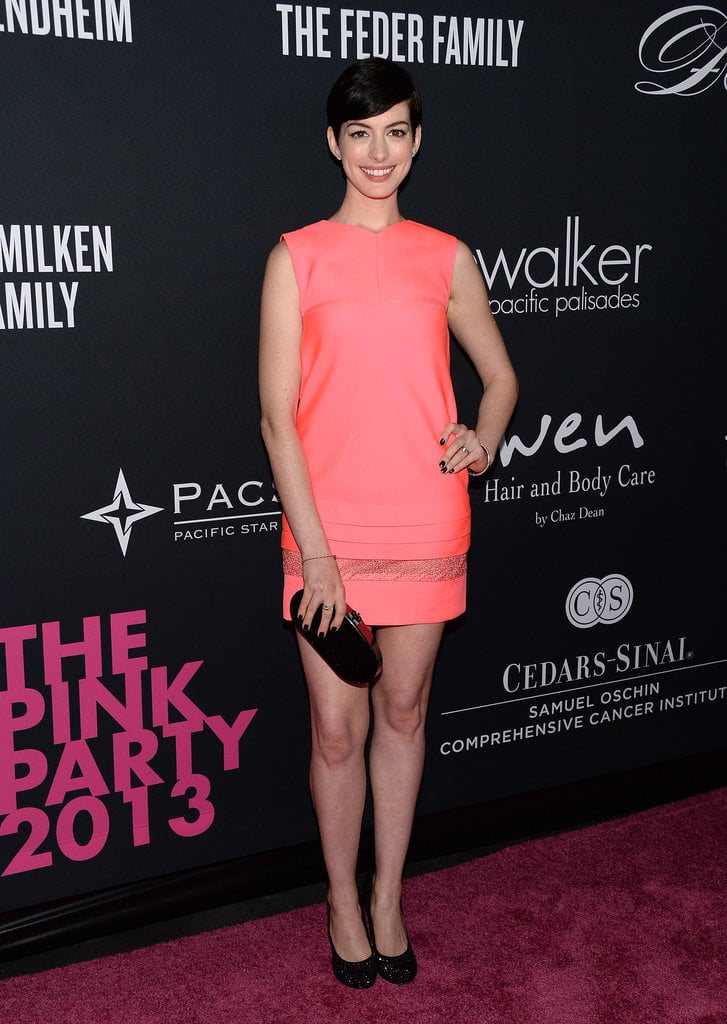 A new love: Before training for The Dark Knight Rises, Anne Hathaway didn't exactly love to work out. In fact, she said she hated exercising but eventually changed her mind. "There's a workout hump where you're so weak that you hate everything, and everything's painful, and you look like an idiot," she said about her training regimen. Now Anne's "that person" who loves to exercise and likes to do Bikram yoga to stay fit.
Fitness dedication: To get in shape for her Catwoman role, Anne did stunt training five days a week and danced for an hour and a half daily. She also lifted weights and practiced martial arts and yoga. Her intense regimen helped her realize that even in Hollywood, it's not always about your dress size. "I've always thought that skinny was the goal, but with this job, I also have to be strong," she told Harper's Bazaar in 2011.
Her diet: When she's not depriving herself to drop 25 pounds in just over a month — as she did to portray dying prostitute Fantine in Les Misérables — Anne's diet is a lot less dangerous (about her two-week starvation, Anne said, "I don't recommend [it]. . . . You can be too thin.") Except for a stint eating meat in her early 20s, Anne Hathaway usually sticks to a plant-based diet. The "commitment-shy" vegetarian sometimes struggles with sticking to her convictions, but since reading Eating Animals by Jonathan Safran Foer, she has become even more dedicated to her vegetarianism. When Anne wants to indulge, she turns to vegan desserts — she's a huge fan of vegan New York City bakery Babycakes.
Being comfortable: Getting older has helped Anne feel more comfortable in her own skin. "I'm turning 30, and — I hope this isn't obnoxious to say — I feel prettier and much more myself. I guess I just feel much more satisfied with less now," she said in Vogue in 2012.