Another Reason to Work Out: Whole Body Scanners
If you're traveling this weekend, you may wish you'd made your New Year's resolution a little early. Already, 19 US airports have received whole-body imaging machines that can detect dangerous items under clothing or hidden in places where security screeners aren't allowed to touch. Aside from explosives, weapons, and your private parts, the security personnel will have full view of any saddlebags and spare tires.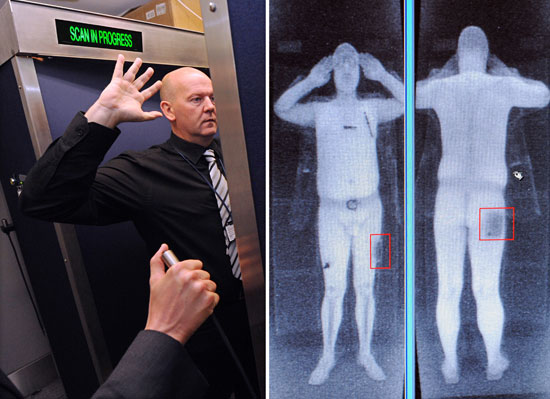 Many passengers, some members of Congress, and the American Civil Liberties Union are opposed to the imaging machines because the scans are so revealing. One woman said, "I am going to take issue with people being able to look at my children's bodies and my body." Another traveler said, "It's not like you're taking a picture and posting it on the Internet or selling it in a magazine. It's just a scan that lasts for 10 seconds."
When it comes to our safety, are these imaging machines a must, or do you think they infringe too much on our right to keep what's under our clothes private?