Antibacterial Soap Impairs Muscle Function
After Hearing This News, You Might Want to Put Down That Soap
You think you're doing your body good by washing your hands with antibacterial soap, but recent research might cause you to stop. A new study published in the Proceedings of the National Academy of Sciences shows that exposure to the chemical triclosan, which is found in many antibacterial soaps, may be linked to impaired muscle function.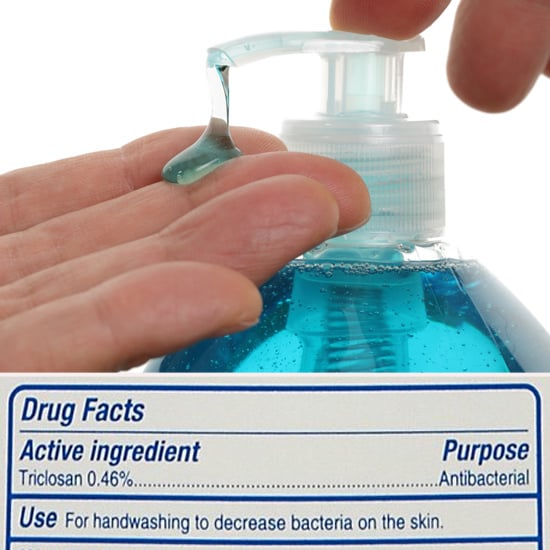 Also known by its brand name Microban, triclosan can also be found in mouthwash, toothpaste, deodorant, hand sanitizer, and common household items like bedding and towels. The use of this chemical has been growing since its introduction in the '70s, which is why scientists wanted to find out what effect it had on humans.
Instead of testing on actual people, the researchers produced fully functioning cells derived from primary muscle cells in humans. After exposure to normal daily levels of triclosan, they discovered that the muscles' ability to respond when stimulated was greatly affected. Interfering with this function can not only have debilitating effects on people, it can also be fatal since your good old ticker is a muscle.
This isn't cause for major concern just yet, since most people have the ability to quickly metabolize the chemical and excrete it in their urine. The FDA does state there's no evidence that triclosan has any extra health benefits, so it makes sense to just avoid it. If you're concerned, check labels and look for products made without triclosan (Microban) from brands such as CleanWell, Nature's Gate, Ivory, Tom's of Maine, Listerine Essential Care, Peelu, Weleda, and Purell.