Apple Salad Recipes
Apples to Apples: 3 Salads Starring the Fall Fruit
Not only are apples one of the most delicious Fall fruits, but they also can aid in weight loss and keep hearts healthy. While they're delicious on their own as a snack, each of these tasty salad recipes makes use of an apple's crunch and flavor for mealtime.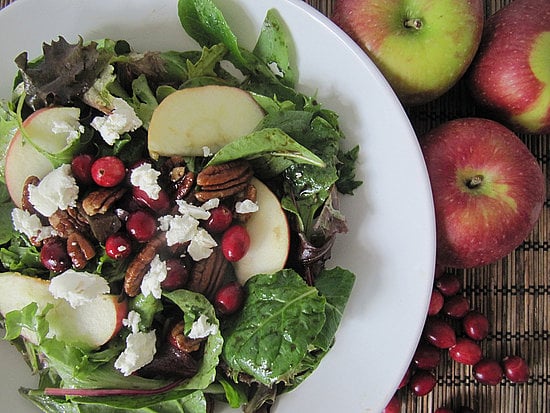 Full of antioxidants and fresh fruits, this festive Fall apple cranberry pecan salad proves that cranberries are not just made for muffins. In addition to fresh apples, the fresh cranberries bring both antioxidants and tartness to the table. Top it off with a little tasty goat cheese, and you're in business.

Detox deliciously with an apple and cabbage salad. Apples combined with red and savoy cabbage make for a fiber-filled meal that also helps out with digestion. Add some fennel seeds to the mix to up the fiber factor and a kick of cayenne to boost your metabolism.
Keep reading for one more salad recipe.

An apple and beet salad laid over a bed of endive makes for a perfect seasonal salad. This one may be making an appearance on our Thanksgiving tables!