Ariana Grande's Workout Routine
The Beauty of Ariana Grande's Workout Routine Is That Anyone Can Do It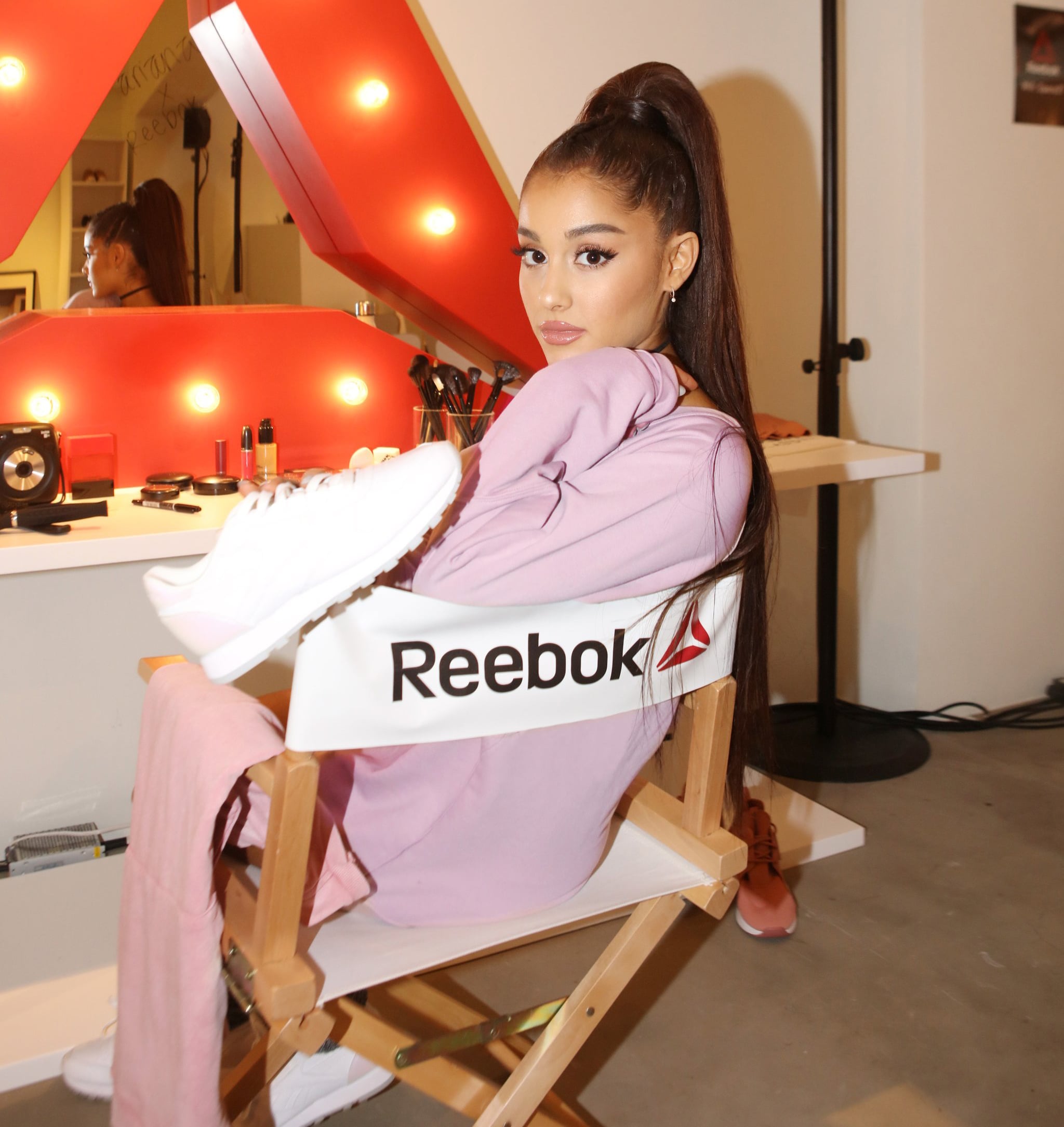 For Ariana Grande, most of her exercise comes from performing in her shows or rehearsing for her tours. But the star also works with trainer Harley Pasternak to develop a strong fitness routine. Harley, who has trained celebrities such as Megan Fox and Lady Gaga, recently sat down at a Reebok event to speak to us about his sessions with Ariana, and he revealed some key tips we think anyone could use. If you want to know what Ariana does to stay in shape and apply them to your own life, read on.
1. Take 12,000 Steps a Day
According to Ariana, Harley is "obsessed with steps," and when I spoke to him myself, this was definitely a health tip he repeatedly emphasized everyone should do. "I give [Ariana] a step goal every day, whether she be dancing to get that step goal or watching her favorite movies while walking down the treadmill really slowly," he said. "Twelve-thousand steps a day and she hits it. I can't imagine her being still."
Ariana admitted while at first she was skeptical about the steps rule, she has since embraced it. "I feel better when I'm moving around a lot. I can do a really hard workout and sit around all day, but still not feel as good as if I was dancing or getting my steps backstage in the arena. I love the steps rule."
2. Develop Mindful Habits Before Bedtime
"With traveling, Ariana's in all these different time zones, so I give her the right practices to make sure she sets herself up for success, like making sure there is no caffeine before she goes to bed or she's not reading stressful emails before she goes to bed."
3. Eat a Well-Balanced Diet
"Ariana eats incredibly well and she always had a healthy diet. I think what I've gotten her to do now is to create a more balanced diet and feel OK about indulging and celebrating sometimes. She has widened the ingredients she puts into her diet. She makes a lot of my smoothies, so for the body-reset smoothies she'll make the white smoothie, red smoothie, and green smoothie."
As for Ariana's workouts? Contrary to most people's assumptions that celebrities go through intense exercises every day, Harley says sometimes he'll only give Ariana one exercise to do. "I'll say do skater lunges today for six sets of 20 repetitions and that's it. Sometimes it's a combination of two different exercises back and forth and sometimes, it's nothing. It's a marathon, not a sprint with her."
Image Source: Courtesy of Reebok