Ashton Kutcher and Demi Moore Do Master Cleanse, Tweet About It
Ashton and Demi Start Master Cleanse Together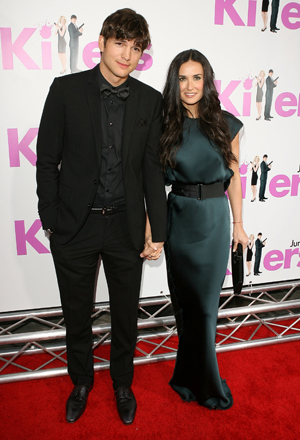 When it comes to health, Ashton Kutcher and Demi Moore like to go into things together. On Saturday, Ashton tweeted that he was starting a Master Cleanse — a popular 10-day detox regimen consisting of a maple syrup, lemon juice, water, and cayenne pepper concoction. But nine hours into it, Ashton shared that he was struggling a bit: "9 hrs into the master cleanse. I want a steak, a beer, and a blow-pop. Hmmm this is gonna be rough."
Since the only thing you're allowed during the cleanse is the prescribed drink, it makes sense that Ashton's mouth is watering for some steak. Gwyneth Paltrow — aka the detox queen — shared that the Master Cleanse was incredibly hard to stick to when she completed it years ago. She also said that it caused her to hallucinate! Gwyneth has since moved on to cleanses that contain solid foods.
Demi seems to be faring a little bit better than Ashton is, tweeting: "2nd day of master cleanse and off to hike with hubby and the dogs. 2nd day better than the 1st!" She also told her followers that the cleanse was "about health," and that they were doing it together for moral support. Last year, to help get Ashton buff for his role in Killers, the couple started the at-home P90x fitness regimen together.
Other fans of the Master Cleanse are Naomi Campbell, Beyonce, and Josh Brolin. Do you agree with Demi that the Master Cleanse is about health, or is it plain unhealthy?