Huggies® Brand has five tips to keep your travels safe, mouths fed, and hands poo free! When you're getting ready to hit the road for one last Summer hurrah, be sure to pack the essentials: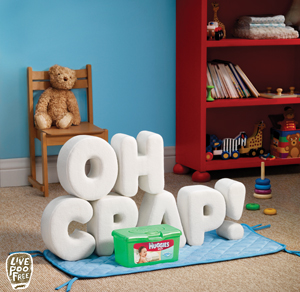 1. First aid kit: bandages, ointments, and slings, oh my!
2. Huggies® Baby Wipes Travel Packs (for your baby's buns and adult hands).
3. Clothes: an extra set of clothes for the whole family.
4. Toys, a favorite blankie, or can't-live-without stuffed animal.
5. Car-friendly munchies: orange slices, crackers, pretzels . . . anything but chocolate!
Huggies® Baby Wipes are the thickEST* wipes to tackle even your biggest summer travel debacles and help keep poo off you during messy moments on the road- helping you live poo free!
*Versus national brands