Audrina Patridge on Dancing With the Stars: "I'm in the Best Shape of My Life"
Audrina Patridge Is DWTS — What Fun Ways Do You Get Fit?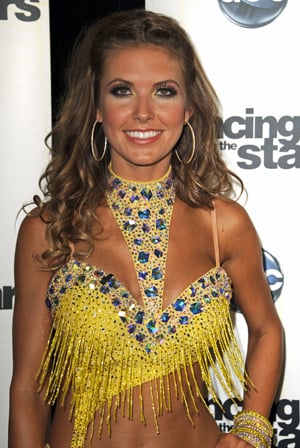 After a bumpy start, Audrina Patridge is loving the workout that comes from being on Dancing With the Stars, telling Us Weekly: "I feel more toned and more defined for sure," she said. "I have maintained my weight, but I'm really, really defining my muscles and toning up." Audrina is especially loving how fun and different dancing is compared to hitting the gym — "I'm going to be so sad when it's over."
Audrina, I hear you. As much as I love sweating it out at the gym, a workout is always more appealing to me when it's fun. That's why I love biking, a night of dancing with friends, and hiking. Because often you're having so much fun that it doesn't even feel like work!
Tell me ladies, what fun activities keep you fit but don't feel like work?