August Is National Immunization Awareness Month
Get Your Shots, It's National Immunization Awareness Month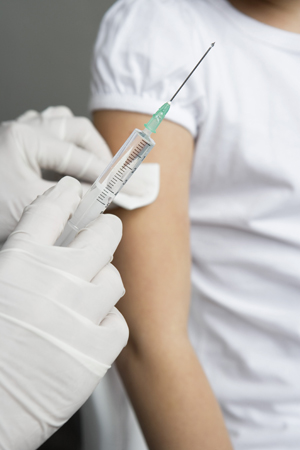 I dislike needles with a strong passion — I've even fainted before having blood drawn. But even though needles freak me out, I make sure that I am always up to date with my immunizations. August is National Immunization Awareness Month, and if you don't know where you stand with vaccinations like tetanus, HPV, or Hepatitis B, now is the time to check.
The goal of National Immunization Awareness Month is pretty self-explanatory. Use this month to encourage your family members and friends to make sure all of their immunizations are current. And, of course, don't forget about yourself! Many vaccines are key in protecting ourselves against highly infectious illnesses like the measles, flu, or chickenpox. Left unchecked, many of these infectious diseases can result in death.
If you're not sure what shots you may be due for, make an appointment with your doc, or check out this vaccinations for adult schedule.