Australian Government Announces Body Image Initiative
Australian Government to Media: Step Away From Photoshop
In a self-proclaimed first, the Australian government is backing a new series of initiatives to promote healthy body image. The initiatives — which take aim at Australia's youth population — include a voluntary code of conduct, which will earn fashion and media outlets a "body image friendly" stamp of approval if they choose to comply. Under the new code, models' hips wouldn't be erased away, celebs wouldn't be flawless, and a size two or higher would be the norm on a runway.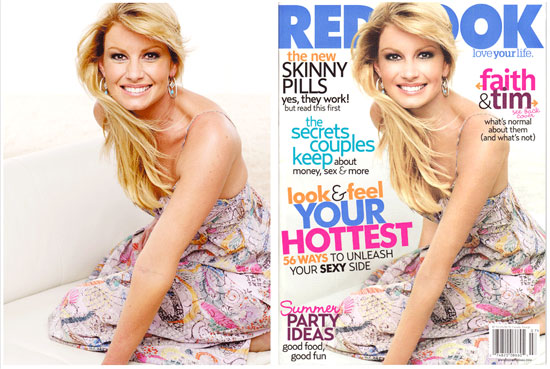 The new guidelines were developed by Australia's National Advisory Group on Body Image (NAGBI) as a way to address negative body image and the impact that it has. In national surveys, body image was a main concern amongst Australian youth, and only 20 percent of young women felt happy with their weight. Some of the recommendations the code calls for are a ban on advertising rapid weight-loss products, putting a stop to the use of ultra-skinny or overly-muscular models, refraining from digitally enhancing or altering images of people, and encouraging the use of a diverse group of models — in size, shape, and ethnicity.
Unfortunately, I'm a bit apprehensive as to how many fashion magazines and designers will adopt this code. Magazine editors have stated that Photoshopping is a wanted necessity, and a study has shown that larger models might do more harm than help. Personally, I'd love to see diversity become more of the norm in the fashion industry, and I could definitely go without rampant Photoshopping. I'm holding out hope that these initiatives are a step in the right direction — how about you?