Like so many others, we're smitten with avocado toast. It's a little unbelievable that something that tastes so good can also be good for you and take less than five minutes to make. If you thought it wasn't possible to improve on the original avocado toast recipe [1] (seen here), these 11 riffs on the traditional will have you changing your mind immediately.
Source: POPSUGAR Studios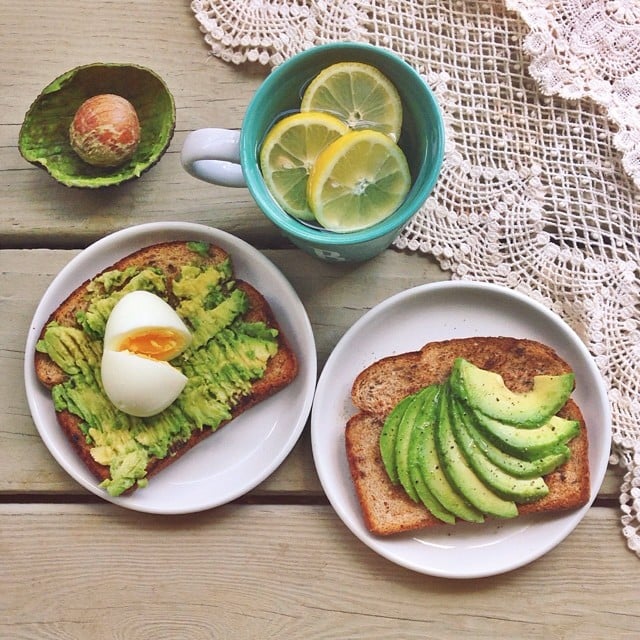 Avocado toast is not just a breakfast item! Adding an egg to the simple recipe is an easy way to up the protein content in your midday meal.
Source: Instagram user rosieee93 [2]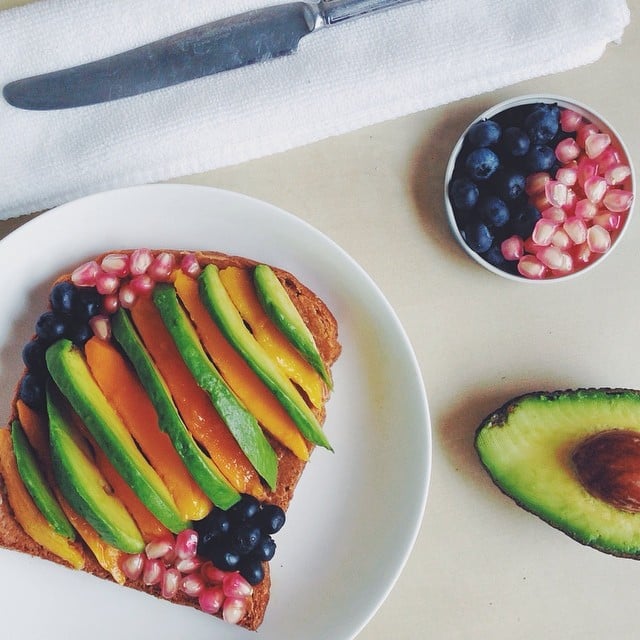 This combination might surprise you, but you'll appreciate the antioxidant power that berries and pomegranate seeds deliver.
Source: Instagram user megachews [3]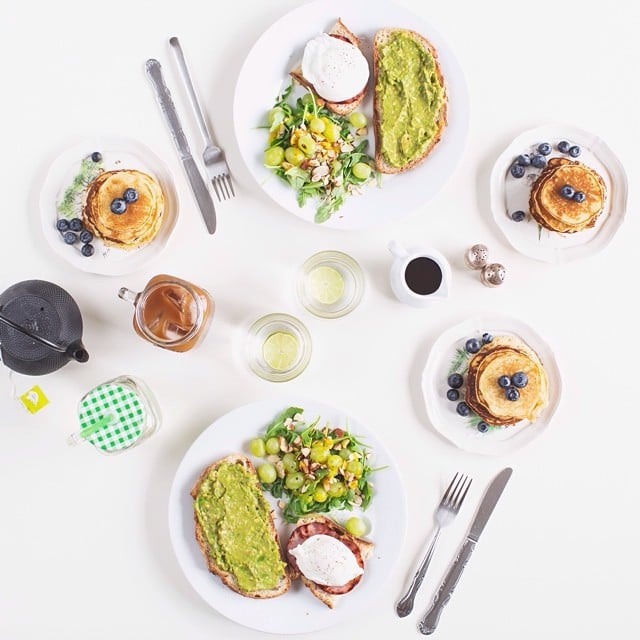 Here's a brunch table we would love to sit at: avocado toast, poached egg and bacon toast, blueberry pancakes, and a salad of arugula, grapes, and almonds.
Source: Instagram user paulinefashionblog [4]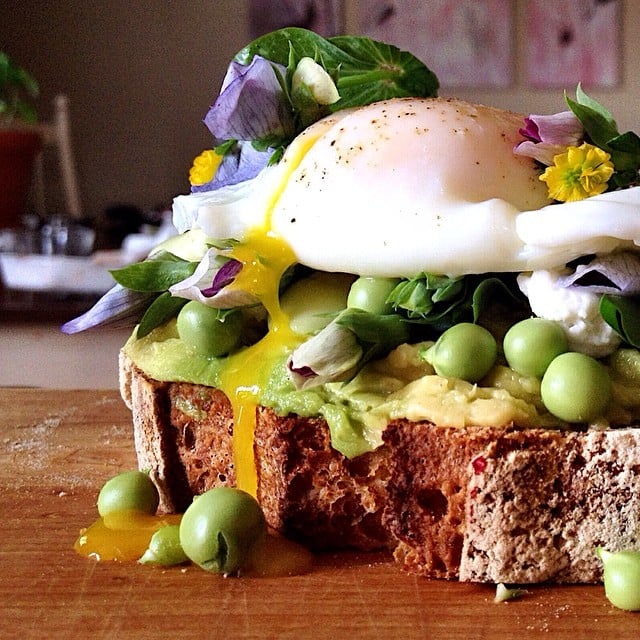 Two words: food porn. Between the edible flowers [5] and fresh garden peas, this take on avocado toast needs to be duplicated ASAP.
Source: Instagram user dennistheprescott [6]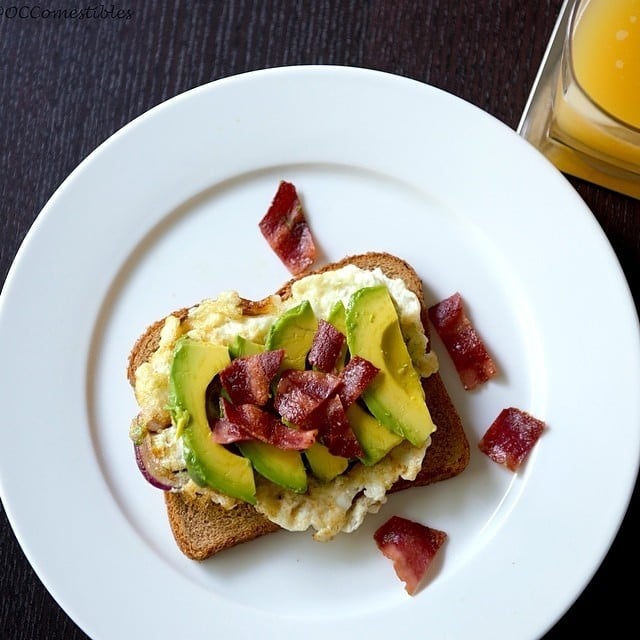 Turkey bacon, an egg, and a little avocado are a combo we're definitely going to whip up soon.
Source: Instagram user fooduncovered [7]
Sometimes simple is best.
Source: Instagram user simplykaylyn_ [8]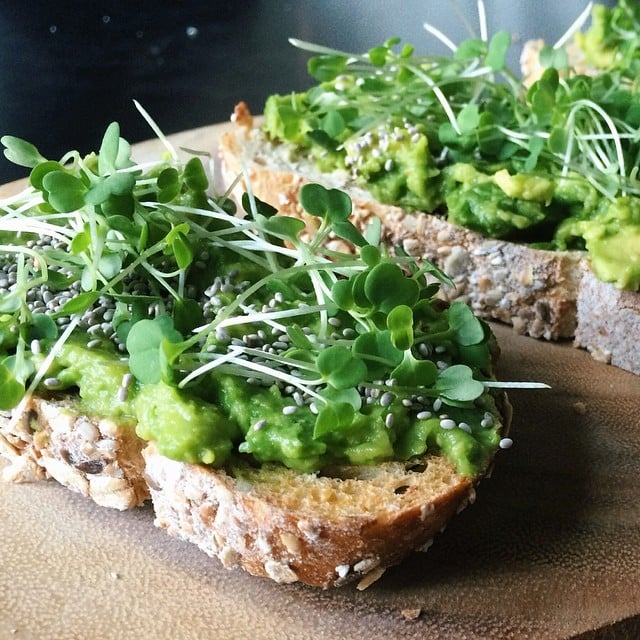 Baby arugula and chia seeds might look like bird food, but both are nutritional powerhouses!
Source: Instagram user vegankoala [9]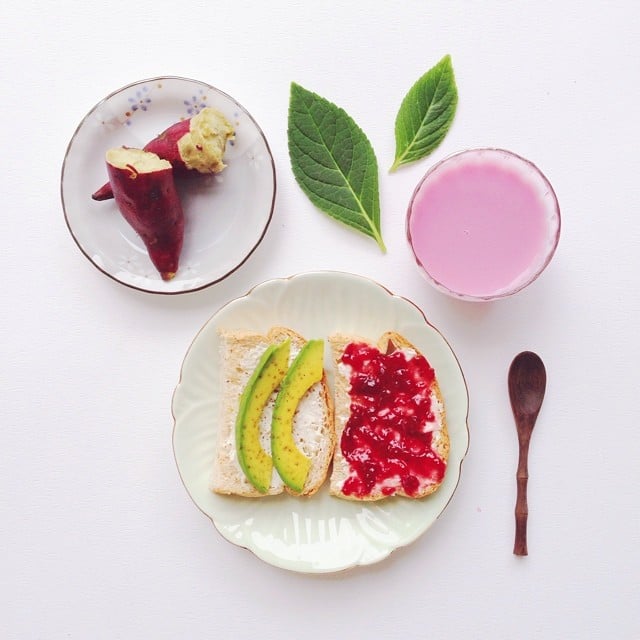 Here's a breakfast worthy of fueling a workout: cream cheese and avocado toast, raspberry jam toast, and a steamed sweet potato.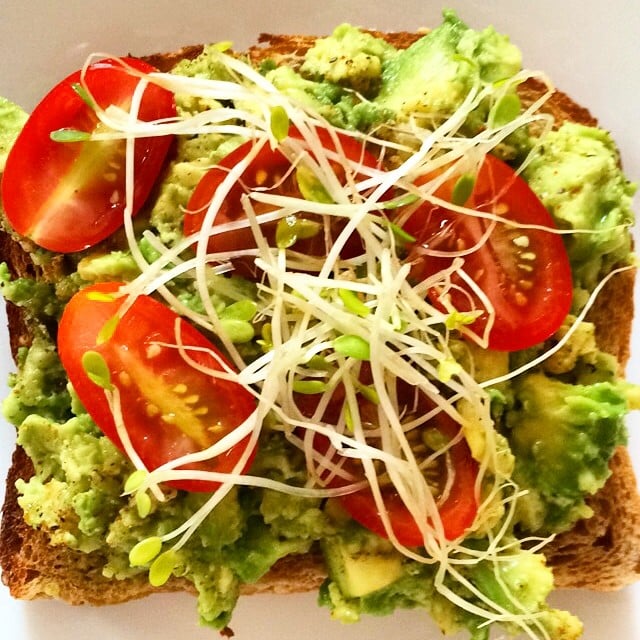 A perfect snapshot of just another reason Summer is great — tomatoes paired with avocado!
Source: Instagram user glowvibesdaily [10]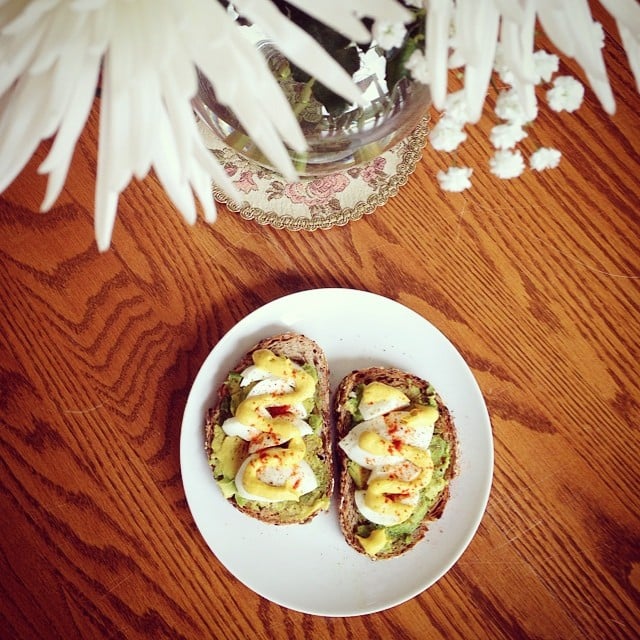 Spice your avocado up by adding paprika and mustard.
Source: Instagram user melygoose [11]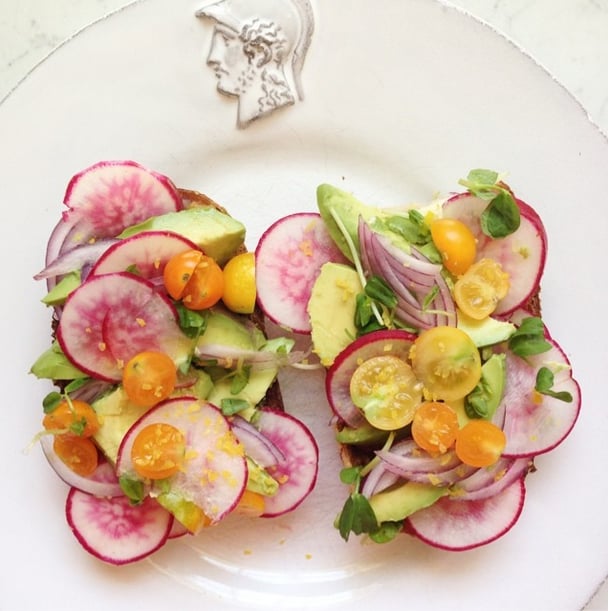 This combination of avocado, greens, tomato, onion, and radish is like having a salad on a piece of bread.
Source: Instagram user tavoladelmondo [12]