Avoiding the Gym on the Weekend
Do You Go to the Gym on the Weekends?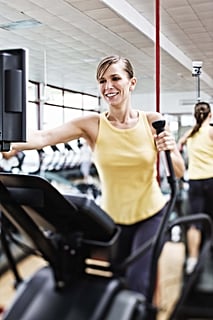 After work, it's a given that I'll be at the gym. I'll even squeeze in a quick workout before meeting up with friends for dinner or happy hour plans. Besides wanting to keep a regular fitness schedule, I make the gym my postwork activity to avoid being there on the weekend. The gym is the last place where I want to be on my days off; when it comes to weekend fitness, I choose running, biking, or hiking outdoors. I also find that most gyms in my city are near office districts rather than residential neighborhoods. Commuting to the gym on a Saturday? No thank you!
Weekday gym sessions aren't convenient for everyone, but since the gym empties out on the weekend, that means no waiting for the treadmill. What's your gym schedule look like?