Avoiding Weight Gain After Breakup
How to Survive a Breakup Without Gaining Weight
If you're an emotional eater, a bad breakup can send you into an eating frenzy. To avoid gaining weight after ending it with your S.O., keep these essential tips in mind.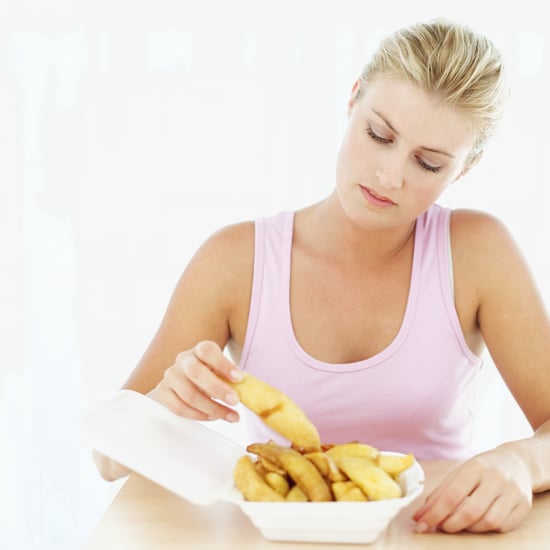 Take up a sport to work out your anger feelings: Dodgeball and kickball are great for aggression; swimming and yoga can be perfect if you need time to reflect or mourn the end of your relationship; and, fast-paced cardio classes like Zumba or kickboxing keep your mind so busy, you won't have time to be upset.
Don't go on a partying spree: To prevent a pity party at home, you might want to go out and have as much fun as possible. This is a great tactic, unless that means downing high-calorie foods and fruity cocktails. It's OK to hit the town, just be mindful of how much you're taking in. Here are tips for having a healthy happy hour.
Keep on reading for more tips on avoiding weight gain after a break-up.
Get active at night and on the weekends: Evenings and weekends can be especially difficult since that used to be typical date time. Newfound boredom could send you into a couch-sitting, face-stuffing, and TV-watching marathon, which may lead to too-tight jeans. Replace the times you used to spend together by hitting the gym, meeting a friend for a run or hike, or taking your dog for a walk. Besides keeping your weight down, exercise releases endorphins, which will help lift your mood.
When you're feeling down, call a friend: Instead of picking up a bag of potato chips, pick up the phone and call a friend. In order to heal your broken heart, it's essential to express your feelings — devouring a bag of oily chips won't make that happen. If you don't feel like talking, try writing it all down in a journal.