BOSU Lunges
Bikini BFF: The BOSU Lunge
If you haven't already, learn to love lunges. They are the ultimate exercise; you can do them anywhere, anytime and see (bikini bottom) results fast. This compound exercise works your entire leg and is an easy addition to both your cardio and weight workouts. Once you've mastered the basic lunge, speed up the process to long, lean legs with the addition of a BOSU.
Here's how: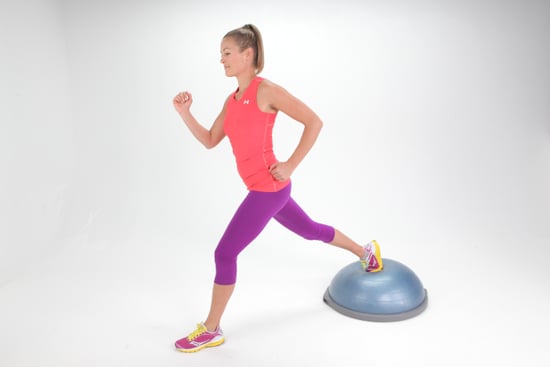 Standing it front of the BOSU, engage your core. Keep your upper body straight with your shoulders back and relaxed.
Similar to the position of a basic lunge, bring your right leg behind you, placing it on the BOSU.
With control, lower your hips until both knees are bent at about a 90-degree angle. Make sure your front knee is directly above your ankle and your right knee doesn't touch the floor. Keep the weight in your heels as you push back up to the starting position. This completes one rep.
Do two sets of 10 reps on each side.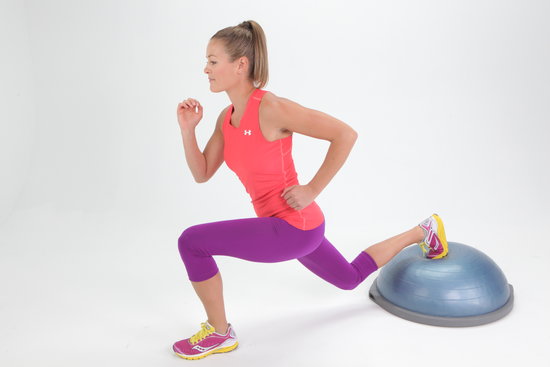 Source: POPSUGAR Studios