Back Exercise on an Exercise Ball
Get on the Ball: Upper Back Lifts
We devote much of our strength training sessions to our arms, abs, and legs, but not a ton of attention is paid to our backs. Not only is a sculpted back sexy, but strengthening those muscles can also prevent back and neck pain, and make running and other physical activities easier.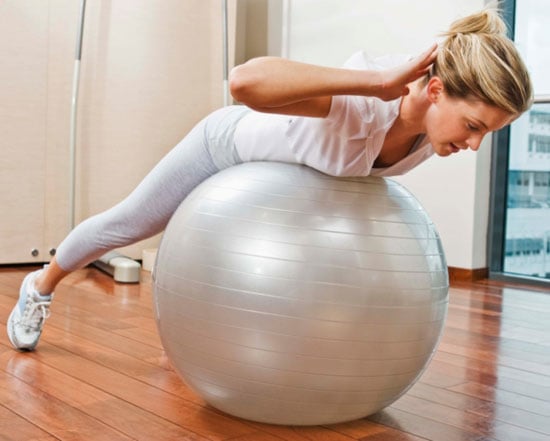 Grab an exercise ball and give this effective exercise a try when you read more.
Lay your belly on a ball and find stability by spreading your legs wide and planting your toes on the floor.
Bend your elbows and gently touch your fingertips to the back of your head. Keep your arms strong and resist the urge to rest your hands on your head.
Take a breath in and as you exhale, raise your upper torso as much as you can so your chest comes off the ball. Inhale to slowly lower your torso back to the starting position. Keeping your movements slow allows you to work your abs.
This counts as one rep. Complete three sets of 12 to 15 reps.