Back Exercises For Posture
3 Reasons to Work Your Back in Time For Summer
When it comes to looking your best on the beach, it's not all about how to build a six-pack or which exercises make your backside look the best in a bikini. In fact, having a healthy and strong back can make you feel your best on the beach in more ways than one. Here are some essential back exercises and why they will help you rock a swimsuit with confidence.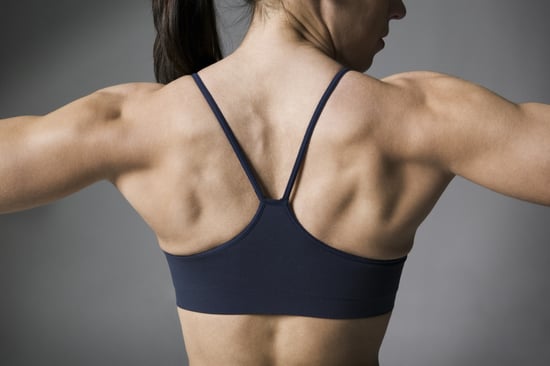 Stand tall and slim: Wanna look five or 10 pounds lighter without dropping a number on the scale? Stand correctly! Having bad posture pushes out your belly and rounds out your shoulders, making you look shorter and fatter in an instant, so it's important to add posture-building workouts to your bikini-ready routine. Stand tall with this standing reverse fly exercise and these eight back and shoulder exercises and stretches to combat any workday slouching.
Help banish the muffin top: While all the spot-training in the world won't melt away your muffin top, doing specific workouts that target your torso and upper back will create a slimmer, more toned look. If you're dreading showing off any of the extra padding you've accumulated around your waistline, try a few of our back-strengthening exercises to help you tone, like this video of how to do the Superman exercise and these exercises that will help you get rid of your muffin top.
Stay injury-free: A strong back helps keep you injury-free by preventing imbalances and unnecessary strain. If you're looking forward to an active Summer burning calories outdoors, start working on your back muscles to make sure an injury doesn't sideline your fitness fun. Get more bang for your buck with this butt-lifting, back-strengthening single leg dumbbell row or try these four spine- and torso-stabilizing exercises to keep your back healthy and strong.