Bad Commute Habits For Runners
3 Ways Your Commute Is Messing With Your Running Progress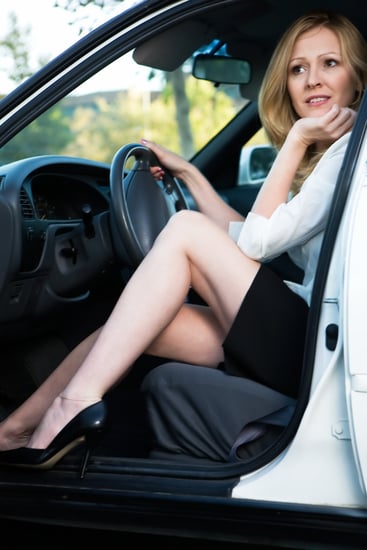 Your long commute isn't just stressing you out — it can actually affect your running performance. Here are three parts of your commute that may be affecting your progress as a runner and how to make sure they don't!
You sit during your commute: All that time spent in your car can lead to tight hips, body imbalances, or lower-back pain, which can interrupt your running routine. Make sure you incorporate stretches into your day to combat those hours you spend in your car; these essential stretches for tight hips will help you address imbalances and stretch those neglected hip flexors.
You wear heels: Those stilettos may make you feel ready for anything (and make your legs seem longer and leaner), but if you are always wearing heels during your commute, you may be hurting your running career. Wearing heels shortens calf muscles, which can lead to more running injuries, so switch to flats while you sit in your car or run to the bus (or limit heel wearing to twice a week) to give your leg muscles a break. If your shoe closet has more heels than flats, make these four stretches high-heel wearers should do part of your weekly routine!
Your commute is long: There's nothing like a traffic-filled, hours-long commute to kick any enthusiasm for a before- or after-office workout session out the door. Combat all that time wasted with quick workouts you can fit in at lunch or these 10-minute workouts you can blast through before you hit the road.