Baked Apple Cider Doughnuts Recipe
A Reader Recipe: Baked Apple Doughnuts
Who says you can't have doughnuts? Check out this recipe for baked apple cider doughnuts that CookingErin shared in the Healthy Recipe community group.
I have been craving apple cider donuts ever since the weather turned "Fall-ish." I finally satisfied my craving a few weeks ago after picking some up at an apple orchard in New Jersey. Then I picked up Health magazine and saw a recipe for making healthy doughnuts at home, and I figured, what the heck?
See the recipe after the break!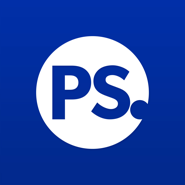 Ingredients
1 1/2 cups all purpose flour mixed with 1/2 cup whole wheat flour (alternatively you could use 2 cups all purpose flour)
1 1/2 tsp baking powder
1/2 tsp salt
2 tsp ground cinnamon
1/4 tsp ground nutmeg
1/2 cup brown sugar
1 large egg, beaten
1/2 cup unsweetened plain applesauce
1/3 cup low fat buttermilk
1/3 cup apple cider
1/8 cup honey mixed with 1/8 cup maple syrup (alternatively you could use 1/4 cup honey only or just 1/4 cup maple syrup only instead of a maple syrup/honey combo)
1 tbs melted butter
extra sugar for coating the pan
Directions
Prepare your doughnut pan by spraying with cooking spray and sprinkling sugar into each doughnut cavity — shake to coat. Preheat your oven to 425 degrees.

Combine the first five ingredients in a small bowl, stir to combine.  Combine the egg through butter in a large bowl, whisk together. Slowly add the flour mixture to the wet ingredients and mix until the batter just comes together.

Bake for 8-10 minutes or until the donuts spring back when touched and are golden brown on the bottom. Remove from the pan and set aside to cool . . . . or take a bite of one while it's still scorching hot like I did.
Information
Category

Desserts, Doughnuts
We love when you share your healthy dishes and desserts, so head over to the Healthy Recipe Group and post your fave recipe with an original photo. It could be featured here on FitSugar's homepage.