Bank Calories During the Week For the Weekend
Do You Eat Whatever You Want Over the Weekends?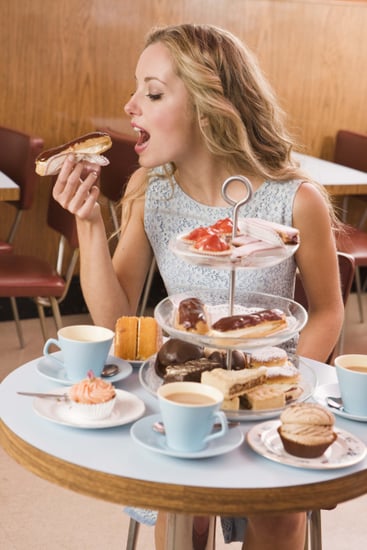 Normally I only see my workout buddies during the week. We meet at the gym, and they're always in uber-fitness and healthy-diet mode. After months of only hanging on the treadmill, we got together a few times this weekend. Since I was so used to hearing them discuss diets and workout regimens, I was shocked to see these gals eating and drinking anything — and everything — they wanted.
They explained that during the week, their diets are strict, regimented, and controlled. Once the weekend rolls around, it's all out the window: indulgent brunches, Bloody Mary happy hours, and a Saturday spent bar hopping are all the norm. They told me that they "bank" calories during the week to use on the weekend. While I definitely give myself a little break on weekends, I am still pretty mindful of what I eat. Especially since two days filled with booze, fried foods, and refined carbs is enough to leave me feeling hungover into the work week.