Basic Questions About Stretching Answered
Stretching 101: Three Simple Tips
Long considered less important than cardio and weight training, flexibility training is key to keeping you on the road and in the gym.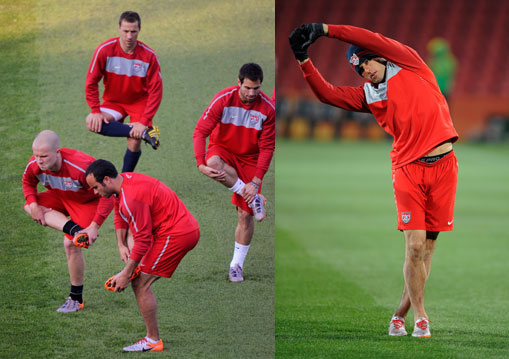 Stretching and its merits can be confusing, but one thing is clear: cold muscles do not respond well to stretching. When a muscle is warm it's less likely to tear, making it best to stretch after you have broken a sweat. This means warming up for physical activities doesn't necessarily involve stretching. Loosening up your joints through a dynamic warmup is recommended while also warming up your cardiovascular system.
Whether you are warm or not, ballistic stretching is always a no-no. That means no bouncing when stretching, since bouncing is a great way to tear a muscle. And no one wants that. What you do want is to lengthen the muscle fibers, which ultimately increases the range of motion of your joints helping to keep injuries at bay.
Learn how to maximize your stretch.
To maximize your stretch, think of anchoring one end of the muscle and stretch away from the anchor, lengthening the muscle fibers. When you bend forward to stretch the hamstrings, in the tip over tuck stretch, you anchor your heels to the ground and reach your sit bones (bottom of your pelvis) to the ceiling. Or in the chest opener at the wall that targets your pecs, you anchor your hand on the wall and then twist away to lengthen the muscle.