Bathroom Strength Training Moves
7 Strength Training Moves You Can Do in the Bathroom
The title of this post might make you cringe if you're picturing getting on the floor of a teeny public bathroom stall to drop and "give me 20," but I assure you, these moves are totally clean, since they're best saved for your bathroom at home. You visit the ladies room for other reasons besides relieving yourself, so take it as an opportunity to multitask and fit in a few minutes of fitness. Here are some ideas: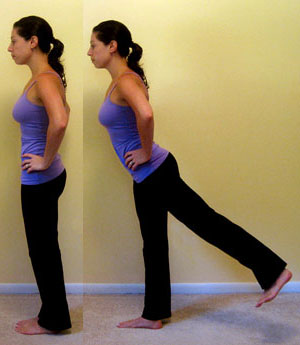 Walk on your heels while brushing your teeth. It'll prevent shin splints and cavities.
Do side leg lifts while flossing.
Whenever you visit the ladies room, after using the toilet, put the seat down and do a set of triceps dips.
After washing your hands, do 20 counter push-ups.
Do calf raises while blow-drying your hair.
Do some booty kicks while putting sunscreen on your face, chest, and arms.
Do squats while applying your makeup.
Can you think of any other toning exercises you can do in the bathroom? If so, share them below.