Beach Workouts
7 Beach Workouts For a Sunny Memorial Day Weekend
Hopefully this weekend will involve some fun in the sun, but that doesn't have to be limited to sipping a frozen cocktail on a deck chair. To get you inspired for an outdoor sweat session, we've rounded up some fun fitness routines for the beach — check off your daily workout for the day while enjoying the sun!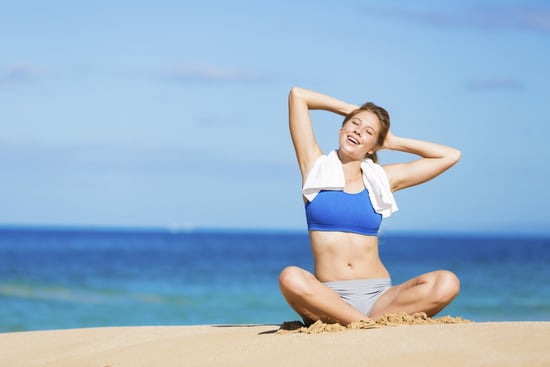 Fit and fast: Got 12 minutes? Do this simple CrossFit circuit workout as hard as you can. Bonus: after the intense session, all you have to do is take a dip in the sea!
Leg up: Want to tone legs and thighs? This leg workout from helps save your knees from too many squats — and you can do the moves while laying out in the sun.
Bikini-ready: When it comes to beach workouts, the Tone It Up ladies are experts. Look your best in your bikini with their total-body beach workout video.
More beach workouts to inspire you after the break!