Bed Stretches: Standing Pigeon For Tight Hips
Hit the Hay: Standing Pigeon
Your bed is not just for sleeping! It's great for stretching too. Some days the floor just seem too far away, so I use the edge of my bed to prop me up for Pigeon pose. It's a great stretch for the hips — perfect after a run or a ride.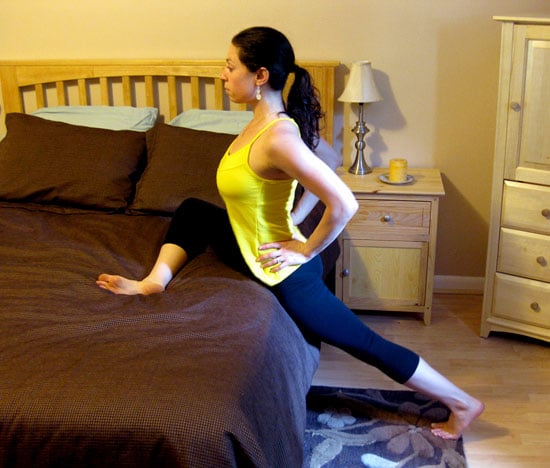 For the finer details of the pose keep reading.
Stand in front of your bed and lift your right knee up. Place your lower right leg on top of the bed. If your hips are pretty flexible, adjust your shin so that it's parallel with the edge of the bed. Flex your right foot and stay here for 30 seconds.
Then fold your torso over your right leg for another 30 seconds.
Lift your torso up, and then switch sides.
Trust me. You're going to love this stretch.