Before-and-After Weight-Loss Alex Goldman
Alex Fought Obesity and PCOS (and Lost 100 Pounds!) With CrossFit and Triathlons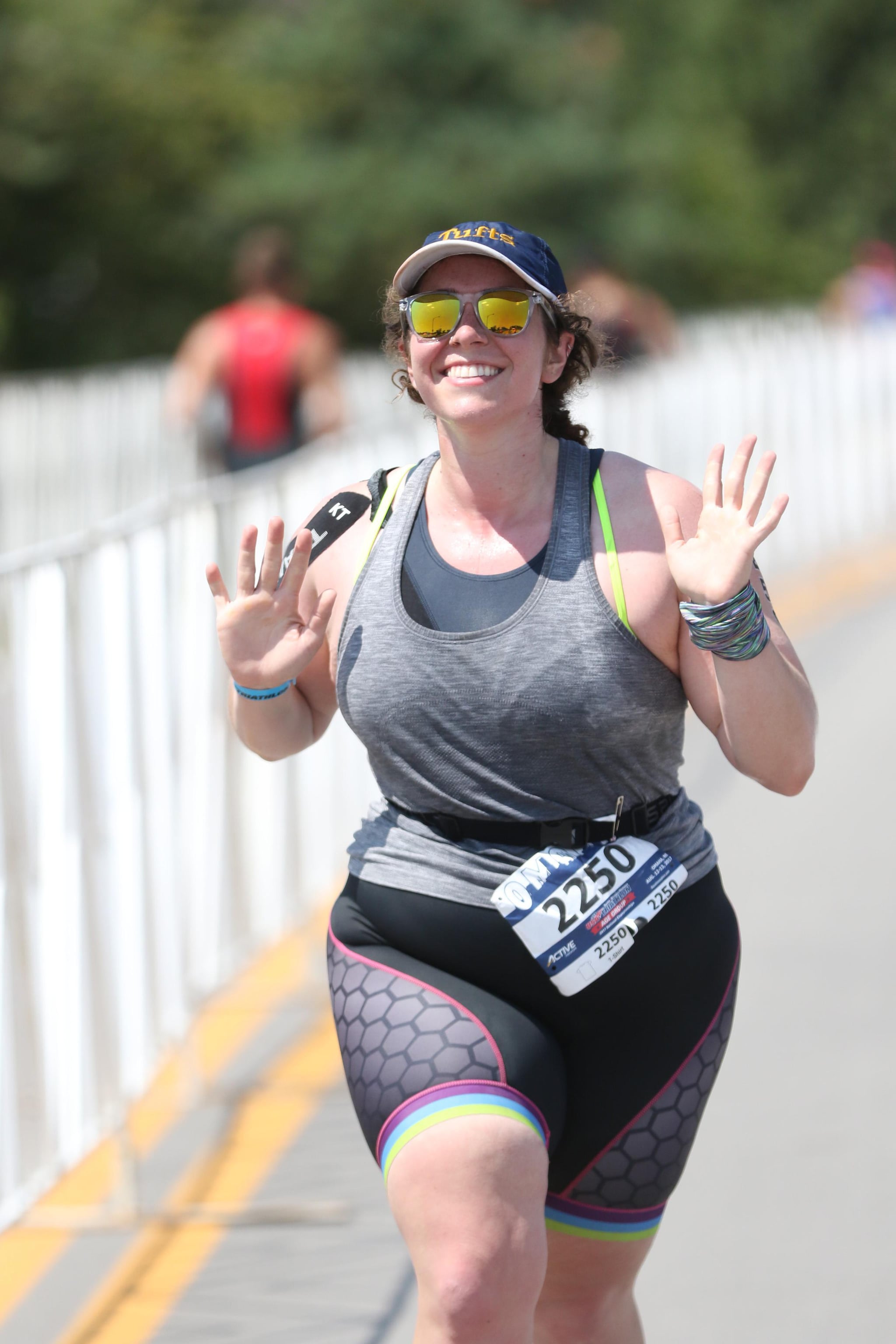 A lifetime of weight issues and PCOS haven't kept Alex back from living her best, most active life. The recent USA Triathlon National Championship finisher (who finished in the top 10 percent in her age group at another USA Triathlon race to even qualify for this!) shared her story of trials and triumphs — including her 95-pound weight loss.
Alex: Before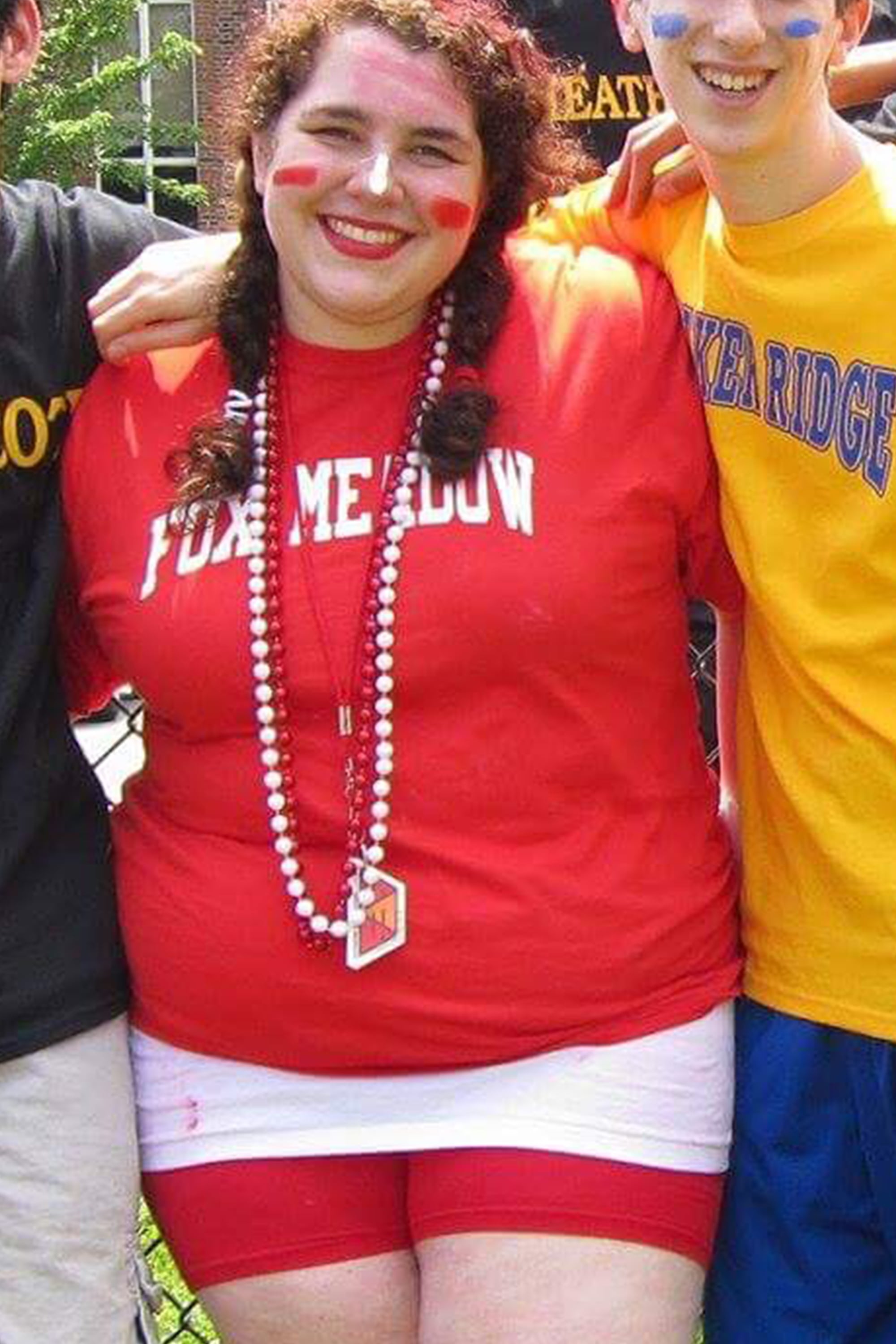 POPSUGAR: What made you decide to start your weight-loss journey?
Alex Goldman: I had been overweight since before kindergarten, so I didn't really know anything different! As one final act of control before I turned 18, my mother made me go see a cognitive/dialectical behavioral therapist as a condition of taking me on my dream 18th birthday Spring break. I was prepared to hate her, but I ended up working with this therapist for about 2.5 years! So it wasn't really an action of mine that caused the whole cascade into a healthy lifestyle. I owe a lot to my mom.
As I mentioned, I've been overweight since I was 3 or 4. It seemed that no matter what and how much I ate, I still ballooned up. Finally, my pediatrician suggested that I get tested for PCOS and insulin resistance. I was diagnosed when I was 14 or 15 and started working with a phenomenal endocrinologist who helped me on the path to choosing the right foods for my system to function properly!
PS: What drew you to triathlons specifically?
AG: I get this question a lot! My exercise life is my social life, so everyone always wants to know how I got involved in the things I do. It was a pretty organic process — when I was a freshman in college, I decided to go to a free yoga class. Then I stumbled across SoulCycle on 83rd Street. That led me to the wonderful world of cycling, both road and fixed gear. When I was a freshman in college, I also volunteered at the Boston Marathon, and decided that I *HAD* to run it as a senior. I achieved that goal and also ran NYC in 2016. I've always been a good swimmer (partially due to my huge shoulders, but I'm not bitter at all . . . ) so triathlon seemed like a next logical step. I also do CrossFit to supplement training for races!
"I look forward to going to the gym because it's where I get to see all of my friends!"
PS: What's your favorite way to work out?
AG: I love the social element of group fitness. I look forward to going to the gym because it's where I get to see all of my friends! I also have coaches and peers at my CrossFit gym who push me way harder than I would work on my own. That said, I also like to balance my social time with solo training on my long runs and rides. These are a great opportunity to reset at the end of my week and get mentally prepared for the week ahead.
Alex: After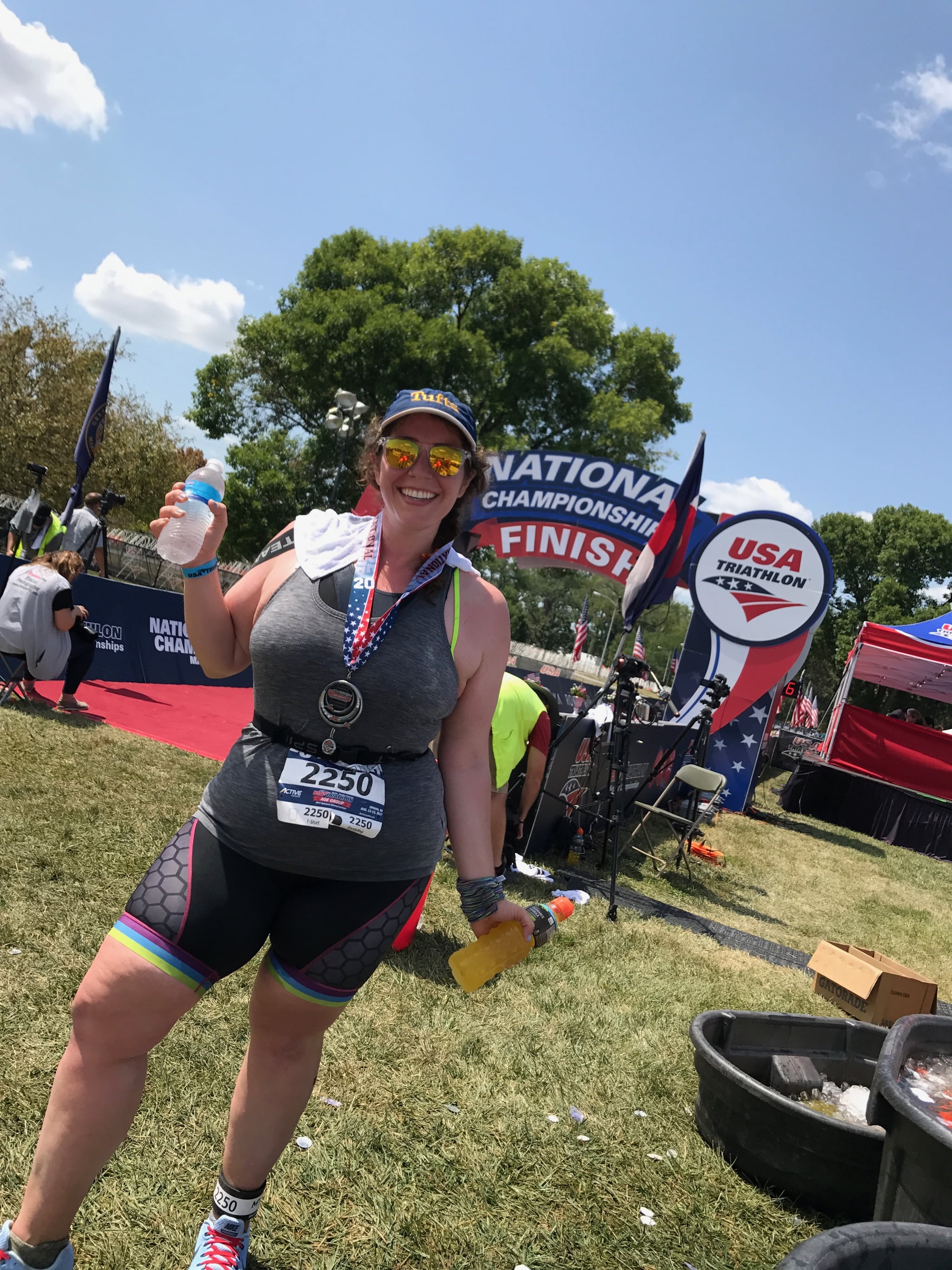 PS: What's your weekly exercise schedule?
AG: I work out at my "home" gym, CrossFit Potrero Hill, five to six times a week. I spend an hour there, usually consisting of a strength or skill portion, where I get to work on a specific lift or hone my technique on one skill. There will then be a workout of the day (or "WOD") where I can put those strength and skill pieces to good use! On Sundays, I do some kind of long run or ride. My ritual lately has consisted of biking some of SF's hills and then ending my training day by running along Ocean Beach. I decompress after with a good book and a strong cup of coffee at my favorite Outer Sunset spot!
Oh, and I bike seven to 10 miles to and from work each day on my fixed gear bike.
Alex: Before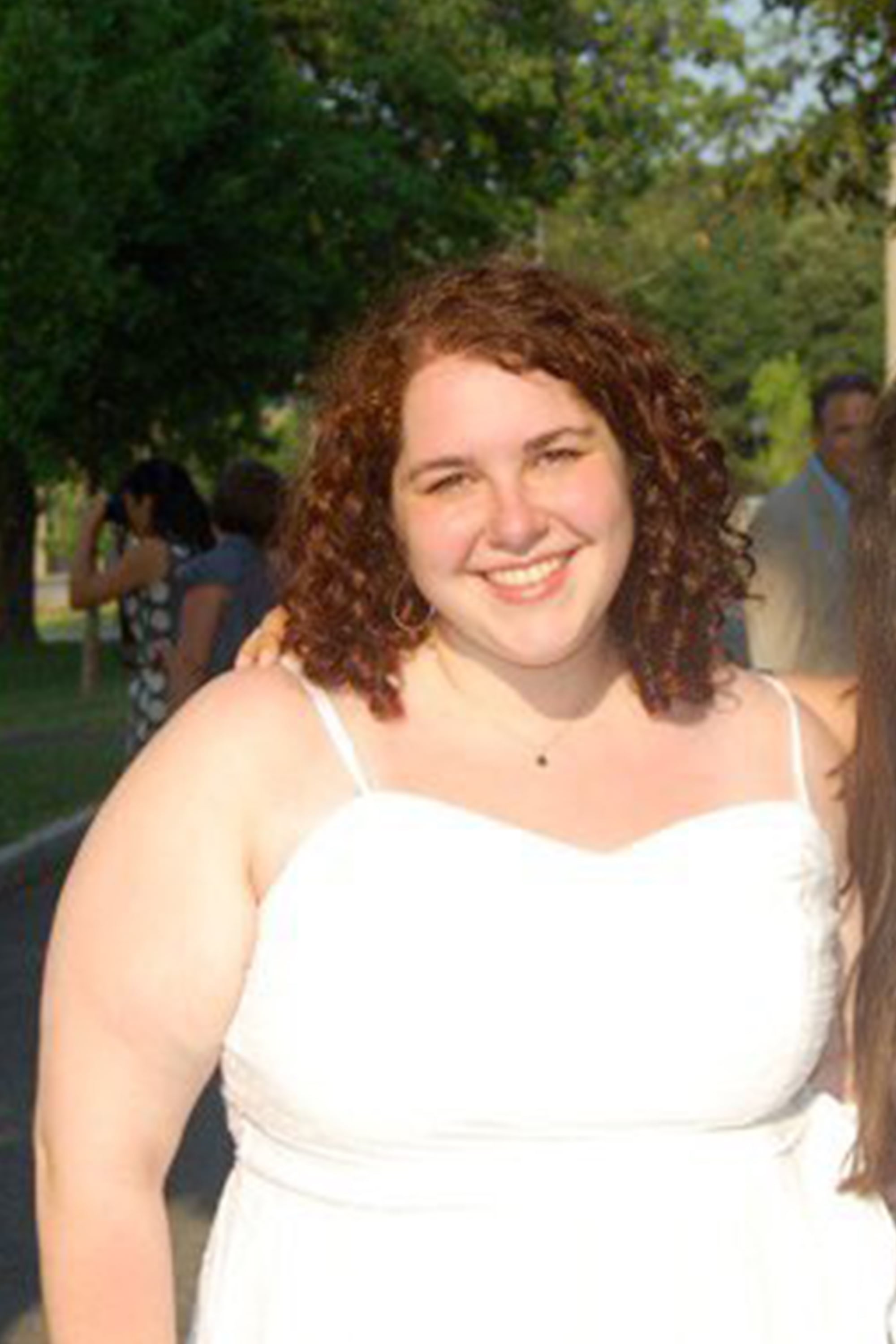 PS: How do you keep workouts exciting?
AG: CrossFit workouts are never boring; a main tenant of their fitness methodology is to keep things "constantly varied." Long runs and rides can get monotonous, so I mix up my routes, and, of course, have hours of quality podcasts on hand!
PS: How much weight have you lost?
AG: I've lost a total of 95 pounds! I put on a few pounds since I reached my lowest adult weight last June, but I have good reason to believe it was mostly muscle — I've been heavily strength training, and my measurements look the same. And my clothes look better.
PS: What was the first big difference, other than the number on the scale, that really made you feel proud and excited?
AG: I have a connective tissue disorder that causes chronic pain in most of my joints. I was thrilled when my joints started bugging me less, which snowballed and allowed me to train harder!
PS: How do you track your weight loss?
AG: At the beginning, I wrote down everything I ate and weighed myself weekly. Now, I weigh myself more periodically and am much more careful about tracking fitness-related goals. I keep tabs on all of my benchmark lifts, workouts, and mile time.
Alex: After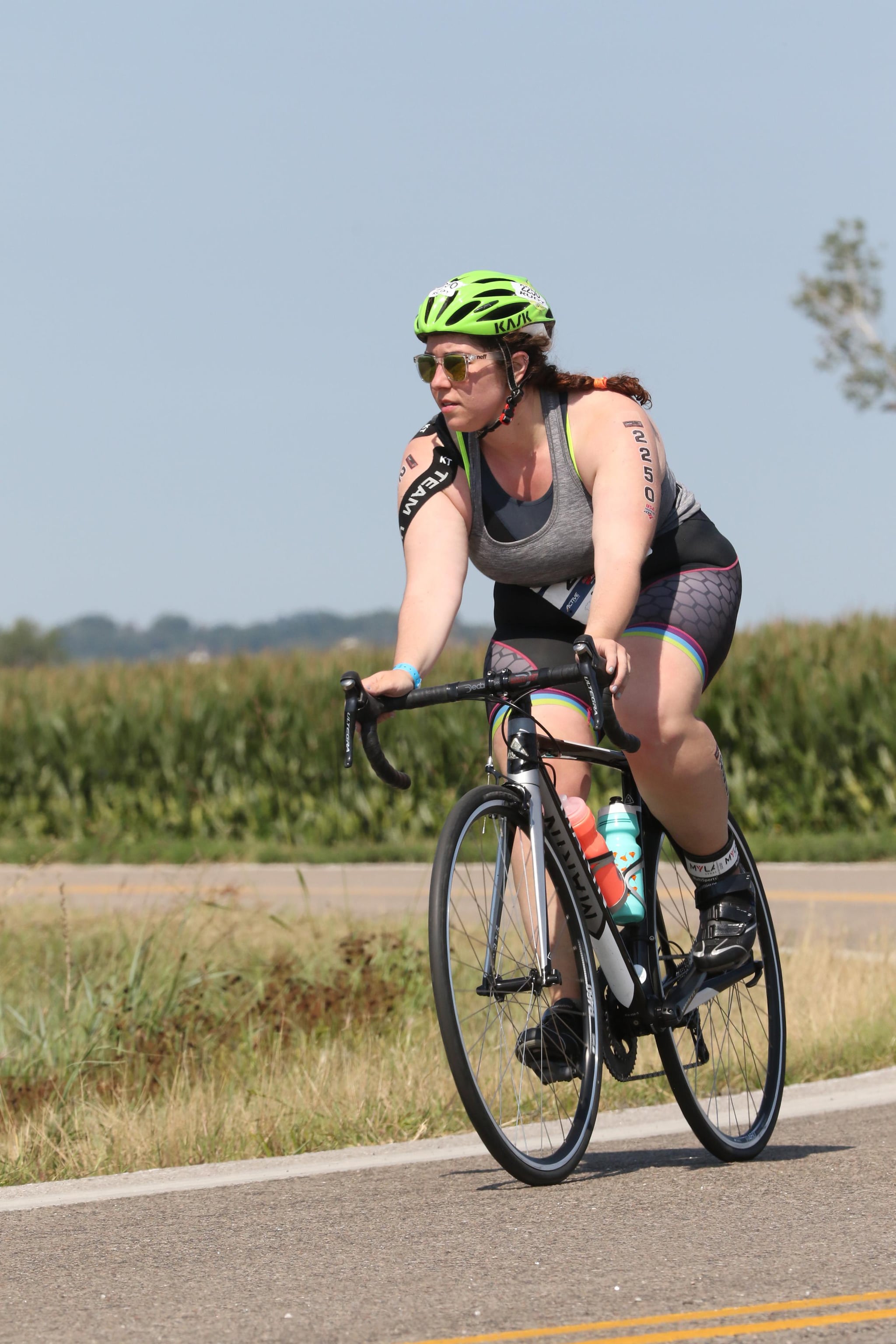 PS: What's a typical day of meals and snacks?
AG: Since I have PCOS and need to eat a relatively low glycemic diet, I have to plan out what I'm going to eat pretty carefully. I mostly eat Greek yogurt with cacao nibs or "oatmeal" that I make with chia, flax, and a pinch of oats for breakfast. Lunch is usually some amalgamation of the salad ingredients and hot bar at Whole Foods, and dinner is frequently egg-based. I love breakfast for dinner! My office has fresh fruit delivered twice a week, so I try to snack on that as much as possible. I also keep nuts and 85 percent dark chocolate at my desk. One of my coworkers has also been growing gargantuan zucchini, so we've all been getting pretty creative with ways to eat them. We've spiralized our hearts out!
PS: Do you count calories? What's the range of calories you eat per day?
AG: I actually started counting calories because I wasn't losing weight. It turned out that I was eating in the 1,200/day range, which is way too low for someone with my health goals! I tried to hit around that 1,600-calorie mark.
Alex: Before and After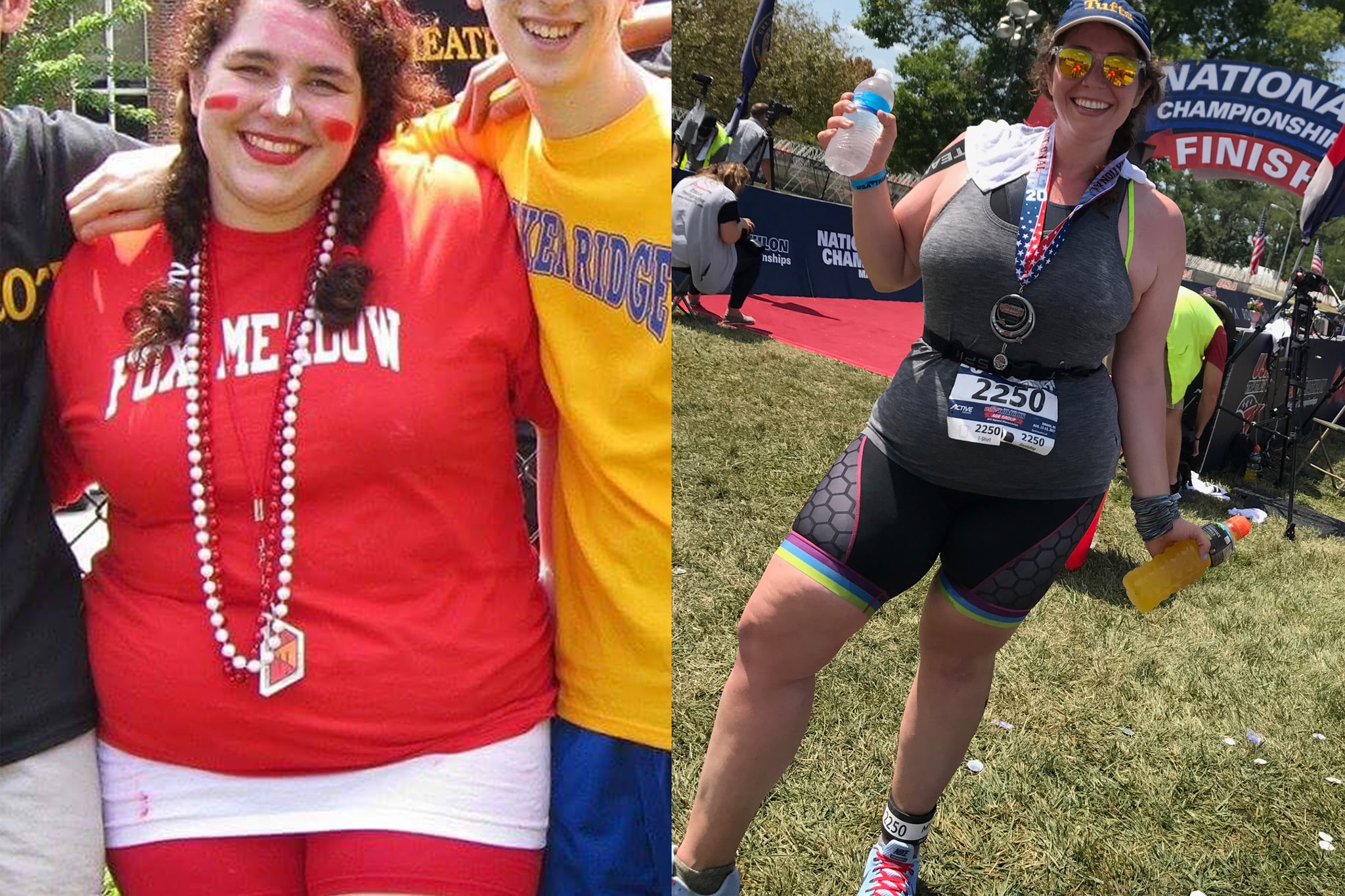 PS: What are the healthy staples that are always in your fridge?
AG: I could not live without eggs, bananas, and unsweetened Greek yogurt. The combinations of these three ingredients are endless! I sometimes stick to the obvious preparations — hard-boiled eggs, Greek yogurt and sliced banana — but I also like getting creative and making things like two-ingredient pancakes (egg and banana) and protein waffles.
PS: How do you strategize for meals out?
AG: I always look at the menu before I go and plan what I will order. That way, I'm not making an impulsive decision on the spot, and I have time to work what I plan to order into my plan for the day. If I know I want a more indulgent dinner out, I'll eat Greek yogurt for breakfast and salad for lunch. If my coworkers want to go out for lunch, I'll have overnight "oats" for breakfast and a veggie omelet for dinner!
"The friends I've made through group fitness hold me accountable both in and out of the gym."
PS: Do you use a fitness tracker?
AG: RIP to my Fitbit! I was married to my Fitbit Charge HR, which I loved for its ability to measure activity that isn't running. Unfortunately, mine broke, so I'm in the market for a new, continuous heart rate option!
PS: What role did your therapy play in your journey? Would you recommend it?
AG: I cannot overstate how crucial a role my therapist played in my weight-loss journey. She was my ally through this whole process, and I'm forever grateful to her for getting me on the right wellness path. I also found it helpful to surround myself with like-minded individuals. The friends I've made through group fitness hold me accountable both in and out of the gym.
PS: What advice do you have for anyone starting out on a weight-loss journey?
AG: Find a good support system! Willpower is a muscle that will eventually wear down and fatigue if you have friends, family, and your environment surrounding you with temptations. Also, the weight loss/health and wellness journey is very much not a linear path, nor does it really have a destination or end point. You have to set your own mini goals within this process, but know that it's a lifestyle that must be sustained.
Image Source: Alex Goldman