Before and After Weight Loss Jessica Forseth
The Habits Jessica Formed to Lose 75 Pounds Also Changed Her Life
I first saw Jess at Barry's Bootcamp — she was taking class, but she may as well have been leading it. She was front and center on the floor, serving as our instructor's example of how to do all the moves properly. She was kicking some serious ass . . . and it was her third class of the day. After telling her "What I would give for your stamina," she was quick to tell me, "I used to be 245 pounds."
Jessica: Before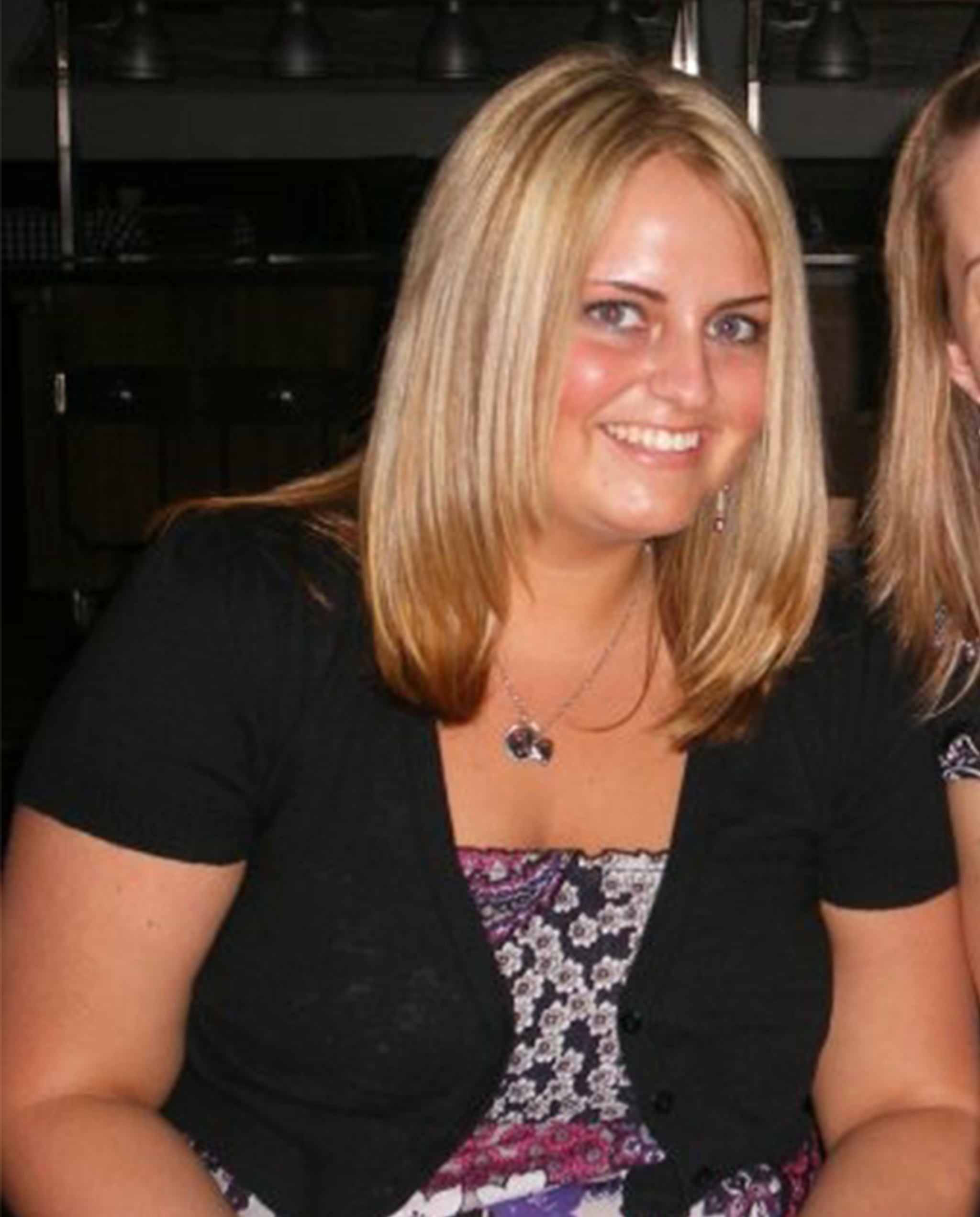 I didn't believe her until she pulled out her laptop and started showing me photos from her life in Wisconsin. The San Francisco-based lead instructor for Flywheel indoor cycling talks more about her next cardio class or which race she's training for than she does about her transformation. She set out with a goal that wasn't attached to numbers or a scale — she just wanted to feel better. One thing lead to the next, and she's now a fitness powerhouse, all-star trainer, and major inspiration in the Bay Area. Oh, and she lost 75 pounds in the process. Check it out.
POPSUGAR: What made you decide to start your weight-loss journey?
Jessica Forseth: I was living in Minneapolis and hit a point where I realized I just didn't feel good. I had a somewhat regular workout routine but was always intimidated to try anything new or take other classes. Around that time I was hospitalized with two blood clots in my lungs. They weren't related to weight or even diet, but it was a bit of a wake-up call that I needed to create healthier habits, focusing on what I could control versus genetic disorders.
PS: What do you think contributed to your weight gain?
JF: Throughout college and even shortly after while still living in Minneapolis, I found myself going out three to five nights a week; whether it was just a happy hour or an all-nighter, the alcohol and appetizers or midnight meals all offset any healthy choices I had made during the day. Even as I became more active, it was never enough to offset the late-night mac and cheese, pizza, or the beer (hello, Wisconsin!).
"The alcohol and appetizers or midnight meals all offset any healthy choices I had made during the day."
PS: What approaches had you tried to lose weight?
JF: One day I just decided I needed to force myself to get in shape and stick to a plan — my job title was even a planner, I thrive with a plan! — and I signed up for a half marathon on a whim. Creating the training plan and just learning the best ways to fuel your body helped so much! When I moved to San Francisco, I got even more dedicated: I signed up for more races, added in cross-training, and was always reading up on nutrition, fitness, and recovery. I was tracking everything I ate and very, very, very disciplined. While this worked initially, it really wasn't sustainable; dwelling on every single calorie was an even bigger mental roadblock! My love for fitness and staying active was the key. I learned what foods fueled my body best. It's a positive cycle: the better you feel, the better you perform, which makes you want to keep it up!
PS: What's your favorite way to work out?
JF: I am a sucker for high intensity! I love loud music, high-energy atmospheres where I can just get lost in the moment and variety. I'm always mixing up cardio and strength training at Flywheel and Barry's Bootcamp or running around San Francisco sightseeing.
Jessica: After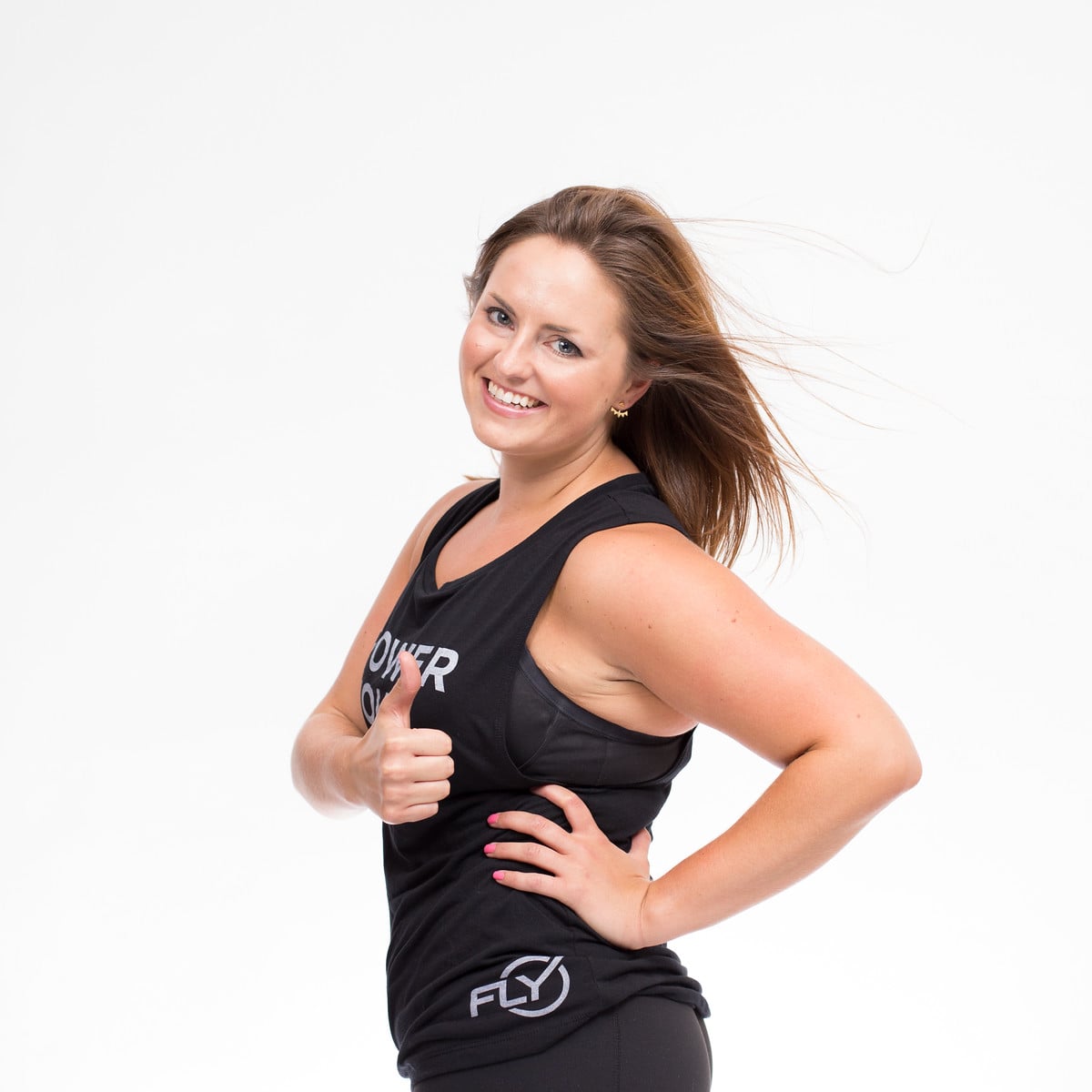 PS: What made you decide to become a Flywheel instructor?
JF: It's a funny story, actually. I used to be very anti-Spin class. I would take cycling classes at my gym as a way to force myself to cross-train and was always so bored and didn't feel like I got a great workout. I tried my first Flywheel class in Sunnyvale and not only did I get my butt kicked, I had a blast! I knew right then and there that I wanted to be that person helping everyone else find the fun in fitness and push themselves to places they didn't know they were capable of. Being able to turn a passion into a career has been so rewarding, especially since I can relate to everyone in that room, from beginner to advanced.
PS: What do you love most about Flywheel?
JF: I love the intensity and the community. There's something so empowering about a room full of people all working their asses off, no matter what their goal is. The torqboard and power scores keep me accountable, too! I like that I can just zone out and get lost in music for 45 minutes and come out feeling both refreshed and exhausted at the same time!
PS: What's your weekly exercise schedule?
JF: I try to focus my own workouts on strength training. I teach 10 to 12 Flywheel classes a week and am always committed to riding hard with my class, so strength training is so essential to help me prevent injuries! On top of teaching, I will usually take three to four Flywheel classes, go to Barry's Bootcamp five days a week, and yoga one day. When I can, I sneak in a jog outside!
PS: How do you keep workouts exciting?
JF: The best thing for me has been finding group fitness and this community! I still love a good solo run or weightlifting session, but finding workout buddies helps make it social as well! Planks are a little less torturous when you can laugh about it with a friend next to you. Taking advantage of the Bay Area is also great — just a stroll through the city hills with coffee and a buddy is a great booty workout!
PS: How much weight have you lost?
JF: In total I've lost around 75 pounds.
Jessica: Before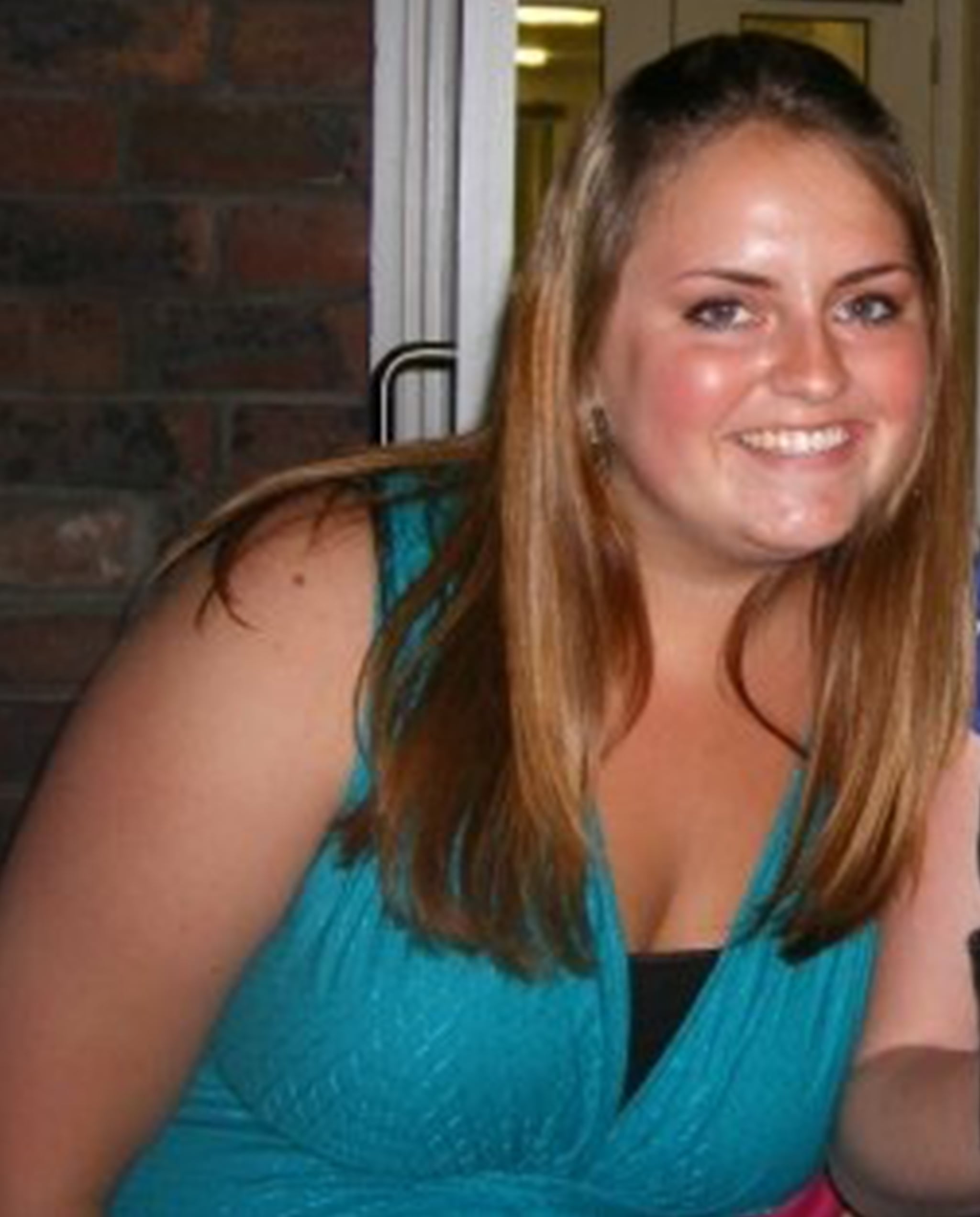 PS: What was the first big difference, other than the number on the scale, that really made you feel proud and excited?
JF: The biggest thing for me has been the mental change. That's what I am most proud of. I was always intimidated to try anything new or even ashamed and had the mentality that I could never do something or wasn't strong enough to even try. I've proven myself wrong so many times now that my mindset has completely shifted to "why not?" and now I LOVE pushing my limits and finding new ways to challenge myself. I was holding myself back and didn't even realize it!
PS: How do you track your weight loss?
JF: I've stopped weighing myself regularly so don't track it like I used to because I can always tell when I just don't feel as great as I know I should. That usually tells me more than the scale!
PS: What's a typical day of meals and snacks?
JF: I am always on the go running between classes, our three Bay Area studios, or my own workouts and meetings so I am adamant about starting my day with a good breakfast and carrying tons of healthy snack options. My go-to breakfast is an egg with avocado, berries, and coffee. All the coffee. I eat a lot of small meals or snacks throughout the day to keep me fueled: oatmeal with almond butter, RXbars, fruit, or nuts. I try to have a really big salad for lunch or some sort of protein and veggie combo to keep me going.
PS: Do you count calories? What's the range of calories you eat per day?
JF: I use MyFitnessPal to track; I find it keeps me accountable. Having spent years trying to lose weight, I am still very calorie-conscious, but now I try not to focus as much on calories as I do on eating clean, whole foods when I'm truly hungry. I'm so active I need the fuel, but tracking helps me choose better fuel sources. On average I range between 1,700 and 2,000 calories a day depending on my schedule and how many hours I will be sweating that day!
Jessica: After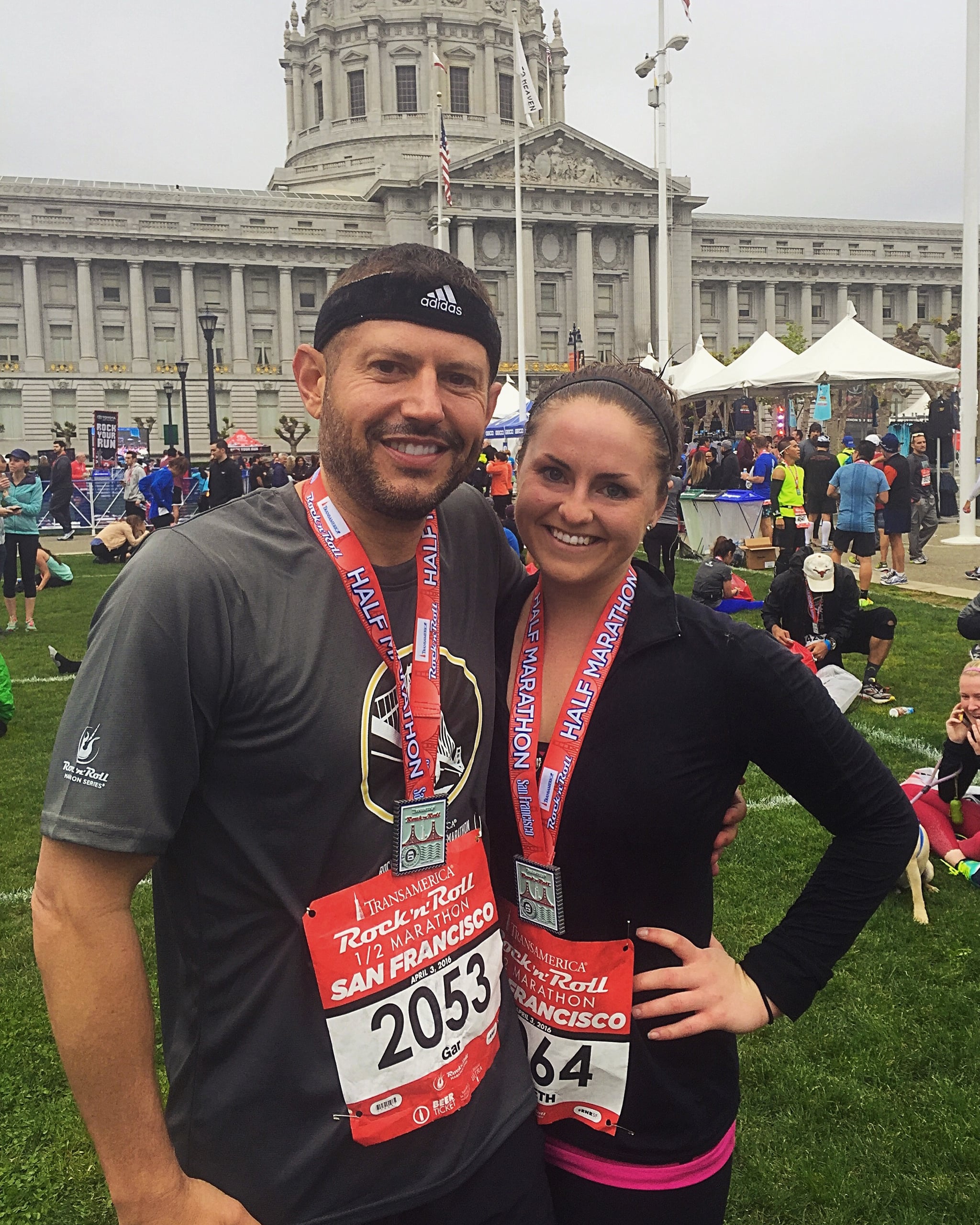 PS: What are the healthy staples that are always in your fridge?
JF: Eggs, avocados, berries, and veggies to roast. I've been on a big brussels sprouts and asparagus kick lately! I also always have easy to grab snacks like RXbars and Justin's Almond Butter packets to throw in my purse.
PS: How do you strategize for meals out?
JF: I try to look ahead at the menu and check out what the healthier options are. But let's be real, if I'm going out to eat, it's probably for a special occasion and I am going to enjoy the chips and guacamole because what is life without chips and guacamole? Or ice cream and cookies, but that's another story.
"It's a positive cycle: the better you feel, the better you perform, which makes you want to keep it up!"
PS: Do you use a fitness tracker? Which one, and how do you think it helped you?
JF: I used to use a FitBit regularly. I loved being able to track sleep, workouts, and steps, but I don't think it was prepared for the amount of hours I sweat each day as I've broken three of them.
PS: What role did Flywheel play in your journey?
JF: Being able to turn my passion into a career and take all of my own experiences — the ups, downs, good, bad, all of the lessons — into the stadium and share with this community has been so rewarding. Everyone I get to interact with every day, from the riders to instructors to our leaders, inspires me and keep me motivated to keep pushing myself outside of my comfort zone and never settling. They make me want to be better and stronger and never look back. I just hope that every time I get on that podium I can inspire someone in that room to do something they didn't think they could do because I was once that person who could barely run a block and was too afraid to even try a cycling class.
Jessica: After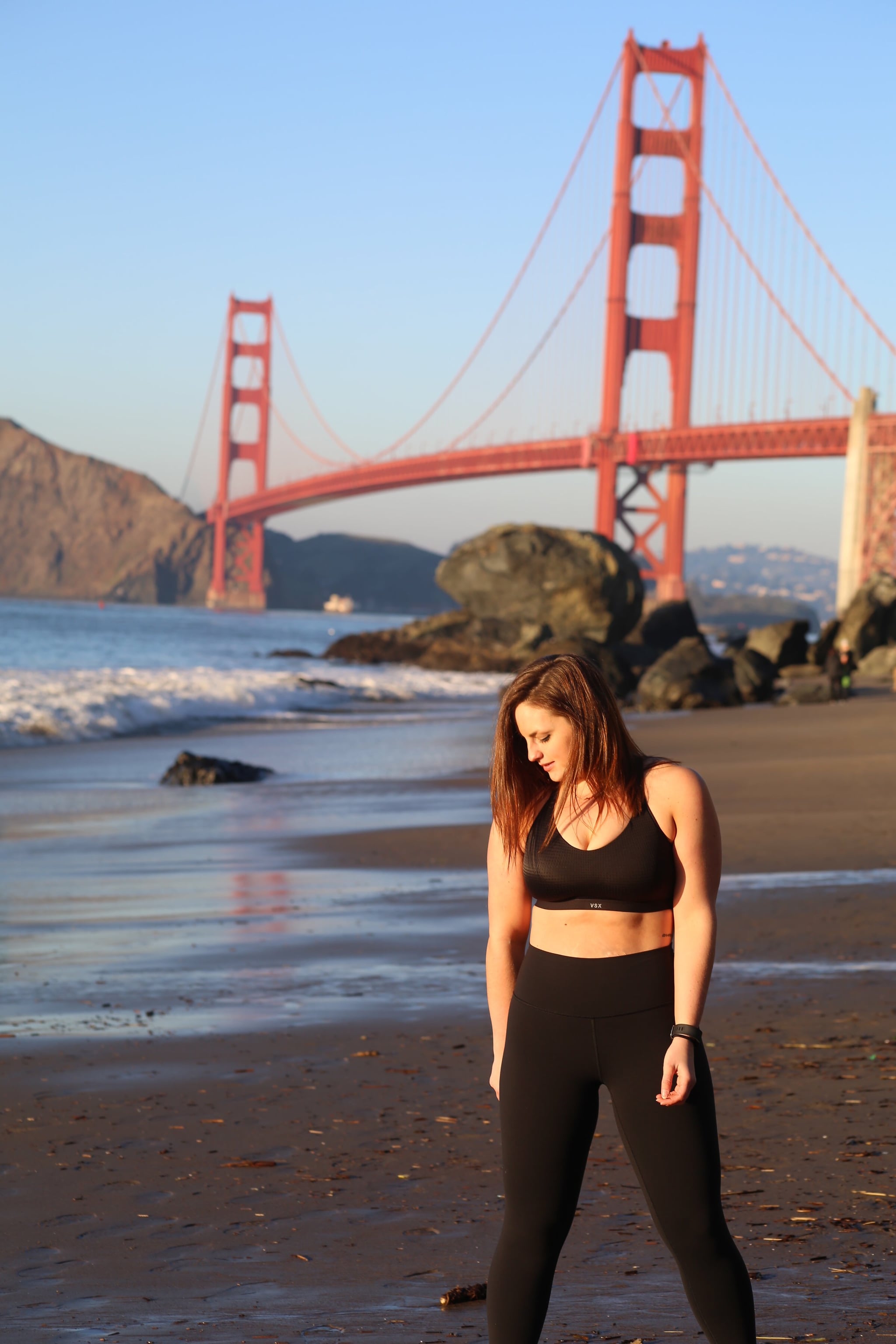 PS: What advice do you have for anyone starting out on a weight-loss journey?
JF: Know that it's a long journey and it's never ending — it's not about setting one goal and then being done. It's a forever goal. It's a lifestyle. Not every day will be the healthiest or best day, but know that's not the end. And find the fun factor in your fitness routine! Whatever it is — friends, a class, your playlists — that makes you look forward to your sweat sesh.
Image Source: Jessica Forseth