Being Overweight Better Than Being Underweight
Being Underweight Is Worse Than Being Obese, Study Says
We've been inundated with facts about how being overweight can lead to tons of health risks including high blood pressure, type 2 diabetes, high cholesterol, and an increased risk of heart attack or stroke. But now a recent study from the University of California Davis School of Medicine published in the Journal of the American Board of Family Medicine says it's more dangerous to your health to be underweight than obese.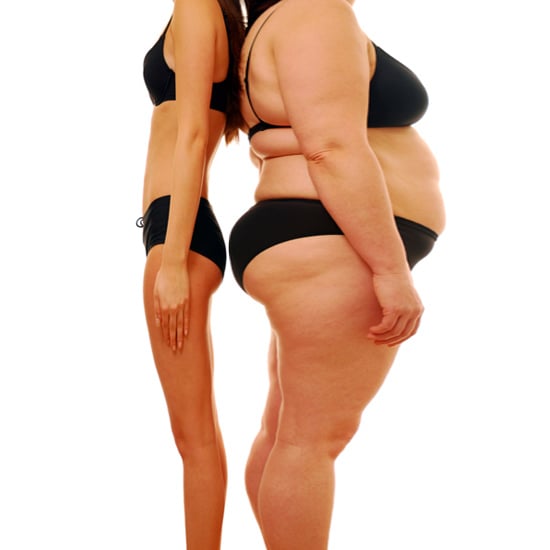 In the six-year study following almost 51,000 Americans of all ages, researchers discovered that those with an extremely low BMI (under 18.5) had a risk of death that was twice as high as those with a normal BMI (18.5 to 24.9). Oddly enough, participants with BMIs that classified them as severely obese (30 or higher) were only 1.26 times as likely to die as those with normal BMIs, which means being obese is considered better than being underweight.
Obviously, this study isn't meant to glorify obesity, but rather to point out that not weighing enough can also pose health risks. And although another study showed there's such a thing as being healthy and obese, it's best to aim for a healthy BMI. Not sure what yours is? Use this handy BMI calculator. Of course, BMI isn't the only way to determine if you're at a healthy weight and isn't necessarily the most accurate since it doesn't take extreme height into consideration. If you're really concerned, have your body fat percentage checked to determine how much of you comprises fat compared to muscle.