Ben & Jerry's Low-Calorie Moo-Phoria Ice Cream
Clear Out Some Freezer Space — Ben & Jerry's Has Low-Cal Ice Cream, and It's Awesome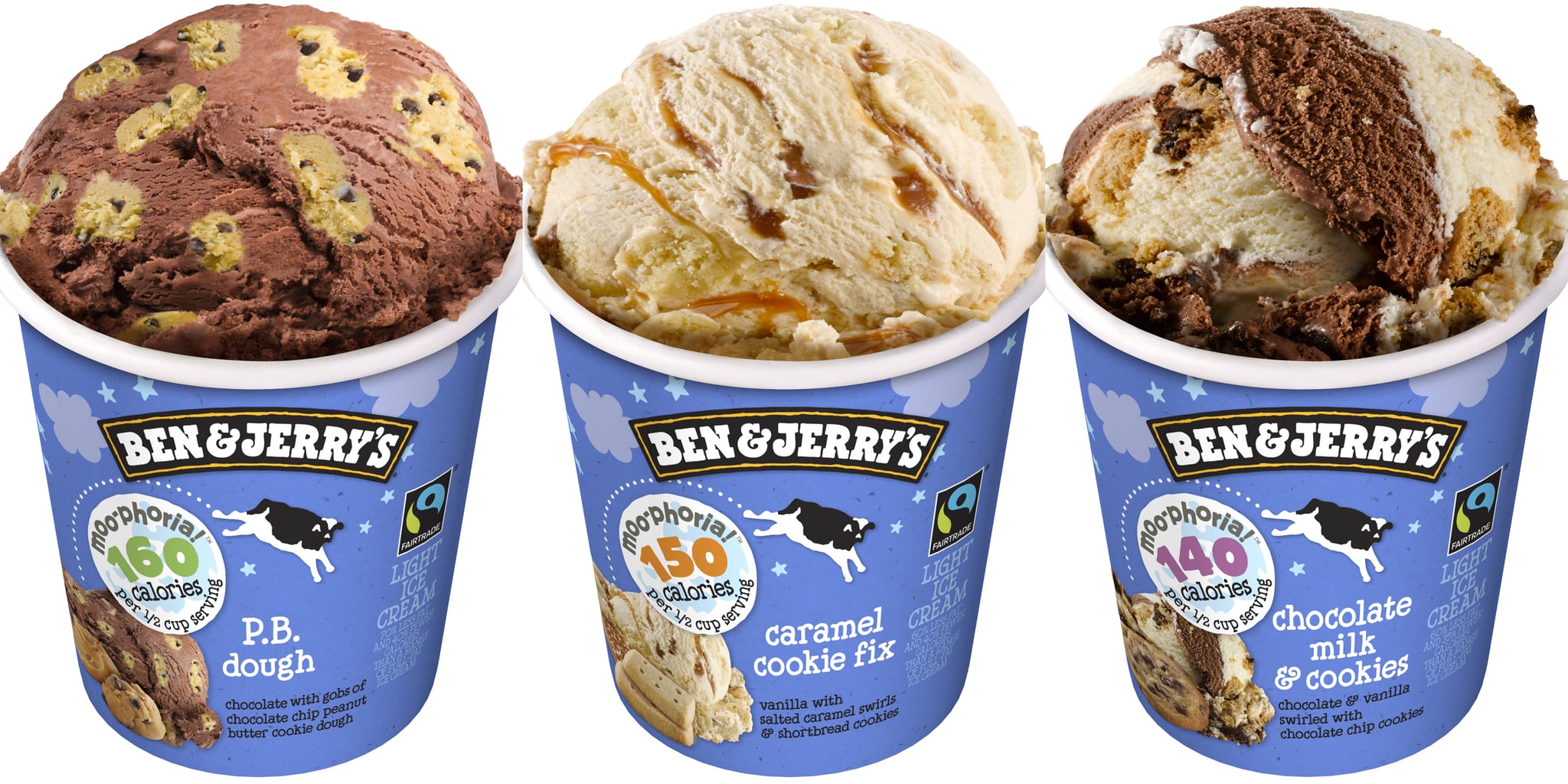 We have big news, guys. Ben & Jerry's officially has a low-calorie ice cream option, and it tastes just as good as its regular ice cream. No, really! The brand new flavors, available now under a Moo-Phoria label, are 140-160 calories per 1/2-cup serving (full-fat ice cream is closer to 250 calories) and are lower in fat and sugar than regular ice cream. The ice cream contains no erythritol, sugar alcohols, or sugar substitutes, so you can feel comfortable eating these, knowing that the quality of ingredients in Ben & Jerry's other flavors is right here in the Moo-Phoria ones as well.
The three flavor options include:
Chocolate Milk & Cookies: Vanilla- and chocolate-swirled ice creams with chocolate chip cookies, at 140 calories per serving.
Caramel Cookie Fix: Vanilla ice cream with shortbread cookie and salted caramel swirls, at 150 calories per serving.
P.B. Dough: Chocolate ice cream with gobs of chocolate chip peanut butter dough, at 160 calories per serving.
With so many other big ice cream brands releasing "healthy" options and new brands popping up simply to enter the healthy market, it only made sense for one of the most well-loved ice cream brands to throw its name into the ring. Ben & Jerry's was very careful in crafting these flavors to be more nutritionally friendly without compromising the integrity of the ice cream itself. And after a lengthy process of developing these flavors, I personally can say that they taste exactly as delicious as you'd expect from Ben & Jerry's.
Image Source: Ben & Jerry's