Vegans and lactose intolerants everywhere are rejoicing over the breaking news from Ben & Jerry's [1]: four brand new, dairy-free, 100 percent vegan ice cream flavors have hit supermarket shelves, and they promise "euphoria [2]" with every bite. Now that you know they're available, we have the information you're really looking for – how do they taste?
We hosted a taste test here in the office, and though the responses were mixed, the verdict was clear: if you can't eat regular ice cream, the Ben & Jerry's nondairy version is a dream come true. Our favorite response was from our lactose intolerant voter, who liked all the flavors: "I haven't had real ice cream in 10 years, so this is amazing."
Here's how all the flavors stacked up . . .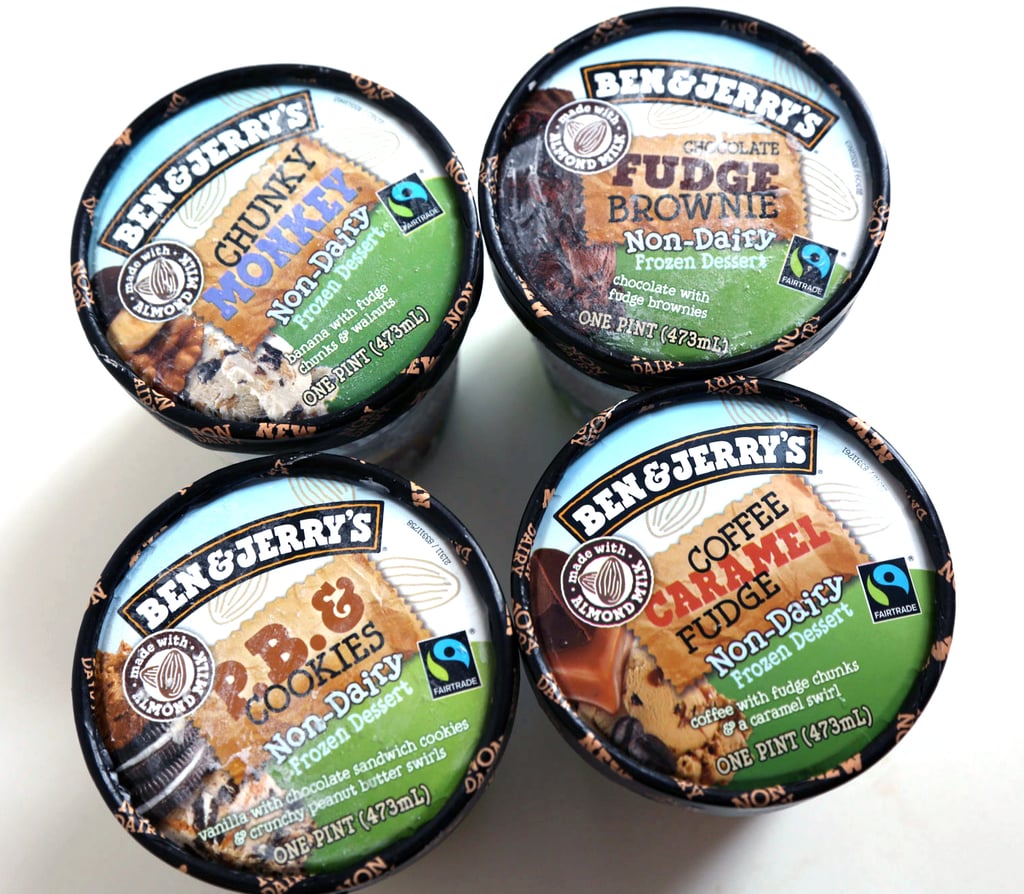 P.B. Cookies
The winner of the bunch didn't score below a three on a scale of one to five. Most reviewers said it tasted just like the dairy version and that it "doesn't taste vegan at all," with the peanut butter flavor playing nicely off of the almond milk base. The only negative review was "tastes like almond milk and I don't like almond milk," so do what you will with that information.
Chunky Monkey
We follow the champion with the loser of the quartet, Chunky Monkey – a longtime favorite of the Ben & Jerry's classic ice creams. Apparently the vegan variety didn't hold up, as most of the comments referenced a "fake taste" or said "just no. yuck :(" before moving on. One disgruntled and disillusioned tester lamented, "I did not experience 'euphoria [3]' as promised. So bananas." Those who liked it (including our lactose-free constituent) used "refreshing" as a descriptor.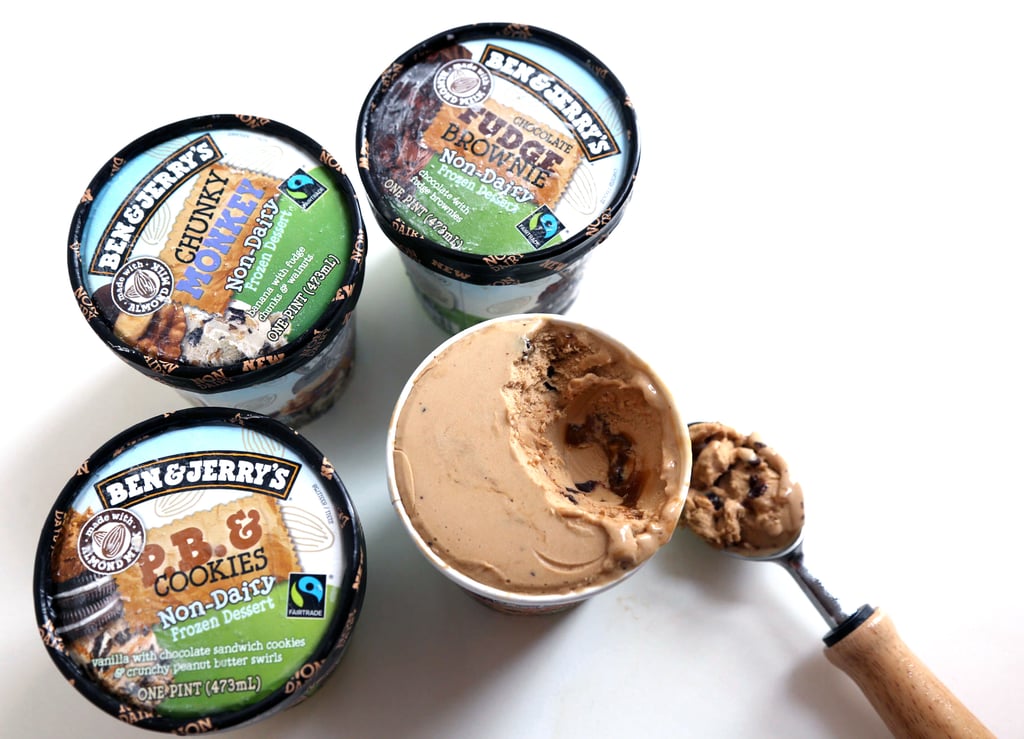 Coffee Caramel Fudge
Responses ranged from "meh" to "this is INCREDIBLE; I'm not vegan but I'd buy it." Some say it's "too sweet, impossible to eat," with others saying it's "like an almond milk latte." If you like the taste of almond milk and enjoy some extra sweetness, you'll likely enjoy this flavor.

Chocolate Fudge Brownie
It was hard to gather conclusive results for Chocolate Fudge Brownie, as a few reviewers mentioned "it's not as rich as the original," and others said "it's really rich and chocolaty!" Although not very highly rated, no one really hated this flavor, except for one person who describes the experience as "sort of like cold cardboard with sugar."