Benefits of a Fitness Meetup Group
Are You Part of a Fitness Meet-Up Group?
I'm (unfortunately) pretty good at talking myself out of exercising, which is probably why I rarely hit the gym alone. This year, my penchant for having a fitness buddy went to the next level: I helped start a fitness meet-up group. The name is pretty unoriginal — The Workout Club — but our methods are a little more rigid than just calling each other for the occasional fitness date. Each week, we make a schedule of the classes, gym dates, bike rides, and outdoor runs we'll be doing together. Once the workouts are on our calendars, there's no chance of double booking; and, none of us want to be the girl that flakes out on the rest of the group.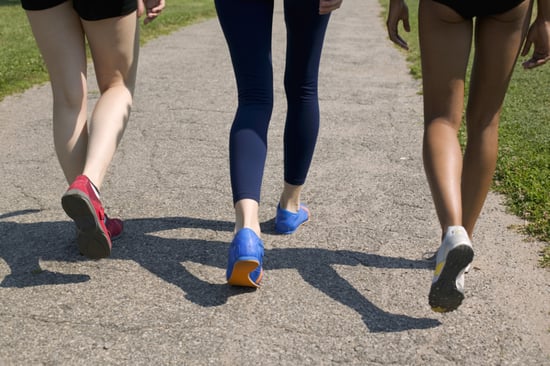 Beyond that, we're a huge motivation to one another — as well as being a friendly reality check. Whether that means being reminded to not order the fries because I want to lose five pounds, or, someone being dragged to yoga class who tried to sleep in, we've got each others' backs! We've even make our social engagements more active — think biking, camping, and hiking.
Now that I am part of a fitness meet-up group, I can't imagine exercising any other way. How about you?