Bern Muse Helmet
Gear Review: Bern Multi-Use Muse Helmet
Now that Spring is here I've been riding my bike a lot more, as in almost every day. Wanting an upgrade from the dorky bike helmet I've been sporting for years, I decided to treat myself and splurge on something new. I wanted something stylish (well, as stylish as a bike helmet can be), functional, and durable. I ended up walking out of the store with a Bern Muse helmet ($64) and couldn't be happier.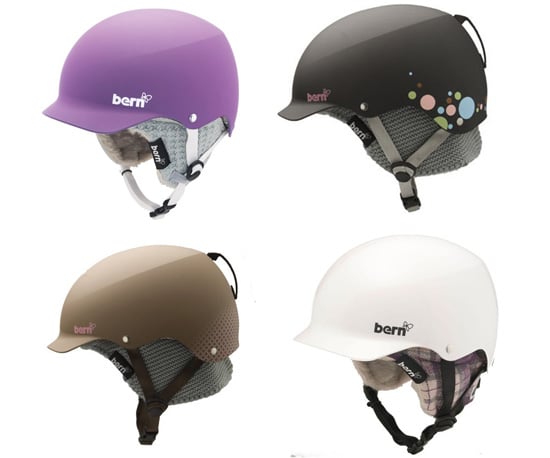 To see what I think of this helmet,
.
Safety first, that's what I always say, and the Bern helmet has that and then some. What's really cool about this helmet is that it is multifunctional and can be used for biking, snowboarding, skiing, and skateboarding. When the salesperson told me that, I was a bit apprehensive because I know different sports have different safety standards, but after doing a little research I was happy to find out that he was right. Now I have one helmet that I can use for biking and skiing, which saves on money and storage space.
Compared to other helmets out there, I actually feel a bit stylish in this one. It has the feel of an old school '80s skate helmet, but the little visor and snug fit give it a vintage cap vibe. There's also a removable inner liner that you can use during snow sports that will keep your head, ears, and face warm. The visor is great for blocking out the sun and potential branches from your eyes.
If you are looking for a helmet, try this one out. It feels really snug on and just a knock to your noggin gives you a sense of how well it will protect you. It is also just pretty cute, which is always a plus!