Berry Pineapple Popsicle Recipe
Celebrate Spring With Raspberry-Pineapple Chia Popsicles
The weather's finally warming up, so what better way to treat yourself than with a sweet treat of frozen fruit made from superfoods from POPSUGAR Fitness Dara8182.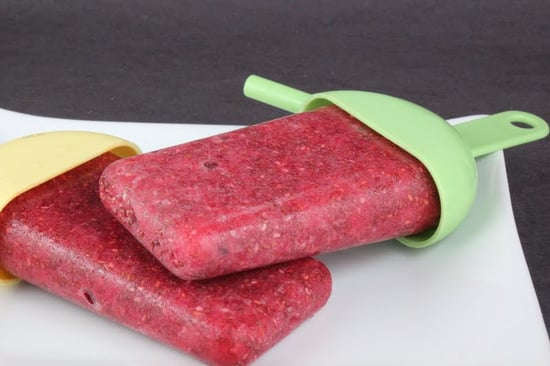 Easy to make and so refreshing, these pops are a great Springtime treat! High in vitamins and fiber, they are super healthy too.
Ingredients
1 cup frozen raspberries
1 cup frozen pineapple
1/3 cup chia seeds
1/2 cup orange juice
1/4 cup water
Find full instructions for making these healthy pops on her blog.