Best Bikini Foods to Eat
Only 1 Day Until the Beach? Your Quick, Debloating Meal Plan
While a diet full of clean, unprocessed foods and a consistent workout is the recipe for success, sometimes things don't go according to schedule. Suddenly you find yourself panicking that you only have one day to go before a beach-filled vacation. Instead of worrying about what you can and can't eat for each meal — or worse, starving yourself — opt for this fresh and tasty day of clean, light, and debloating meals that will help you feel your best once you slip on your suit.
Breakfast: Papaya Ginger Smoothie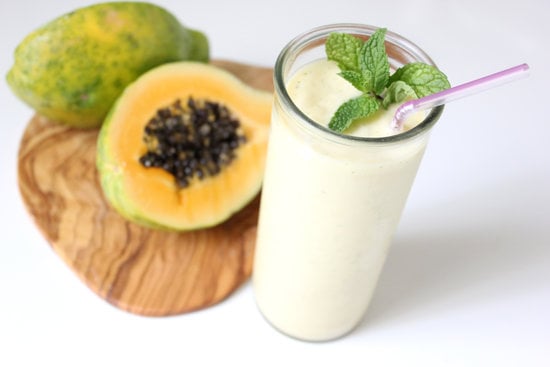 Start the day off right with the tropical flavors of this papaya mint ginger smoothie. From the papaya and fresh ginger to the probiotic-laden Greek yogurt, nearly every ingredient in this recipe has debloating or digestive power.
Midmorning Snack: Dry-Roasted Edamame

Go for an inventive twist on the traditional steamed soybeans, and opt for dry-roasted edamame instead. This 102-calorie snack is full of fiber and protein, while keeping the sodium levels and carb counts in check.
Lunch: Apple Detox Salad

This detoxifying and diuretic apple and cabbage salad is delicious all year round. Apples and cabbage combine for a fiber-filled meal that aids in digestion. The addition of fennel seeds adds to the fiber factor, too. For extra protein, serve it with a small side of lean grilled chicken or fish.
Afternoon Snack: Fresh Cherries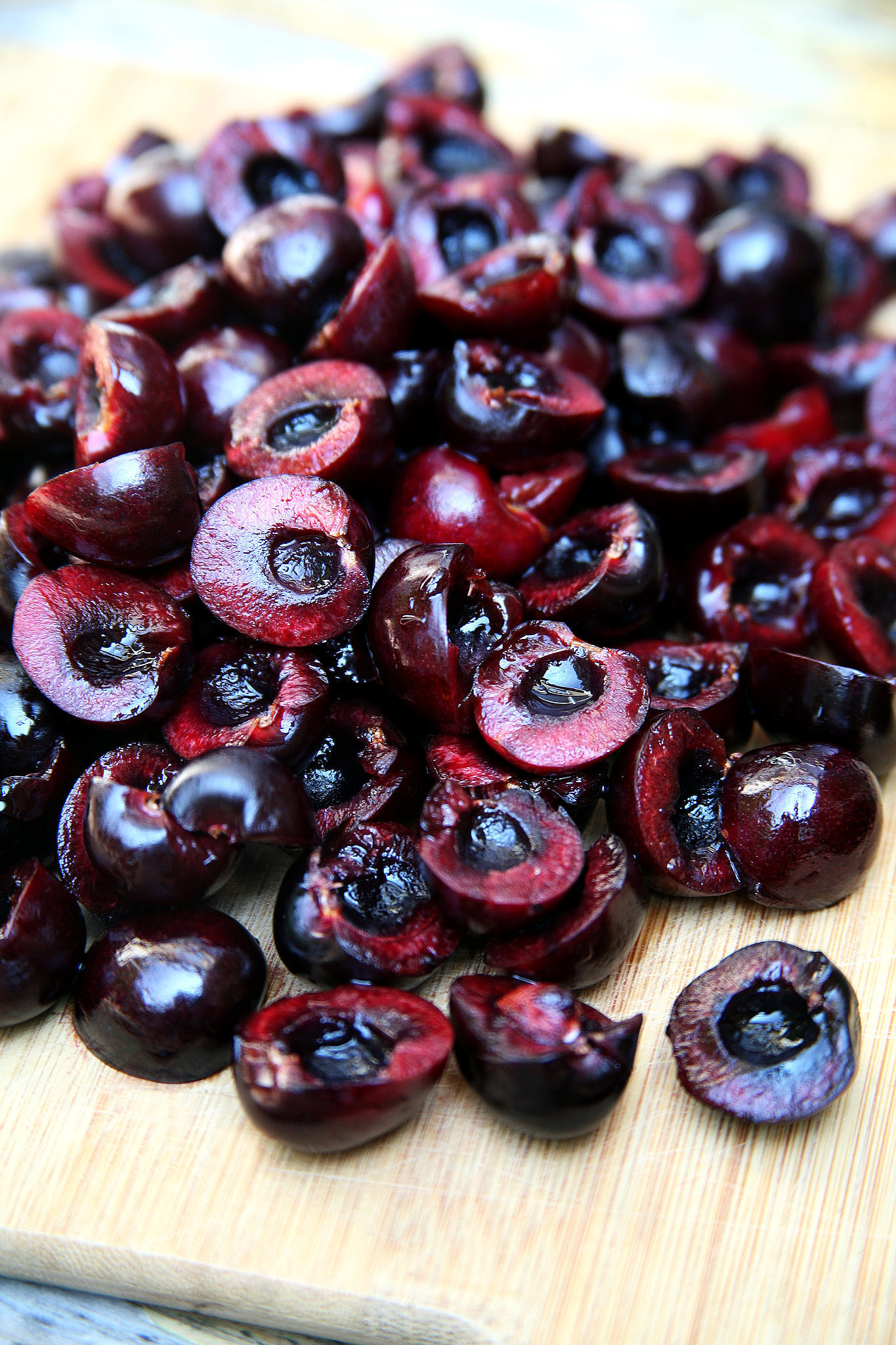 Nothing screams Summer more than a bowl of sweet and fresh cherries. These should serve as your go-to healthy snack all season long, since in addition to aiding in digestion, they're high in vitamin A, potassium, and magnesium.
Dinner: Chilled Cuke Soup

Cool off and hydrate with this chilled cucumber and avocado soup with ingredients that support your flat-belly motivations. The high-fiber avocados may help decrease belly fat, while the hydrating cucumbers have anti-inflammatory properties.
Dessert: Mango Ice Cream

With a refreshing flavor reminiscent of a sorbet but the creaminess of a cup of froyo, this vegan mango ice cream is the perfect sweet and fiber-filled treat to end your day of clean eating.