If you're anything like us, May is when your workouts really make it outside. After all, it's National Bike Month — so at the very least, a weekend ride is in order! So cool off and brighten up your presummer healthy routine with cheerful tops and capris, cold-pressed juices and yummy protein shakes you can pick up at the store (that are actually good for you!), and a bike helmet so light you'll forget you have it on. Check out what we're into this month!
Brooks Ghost 6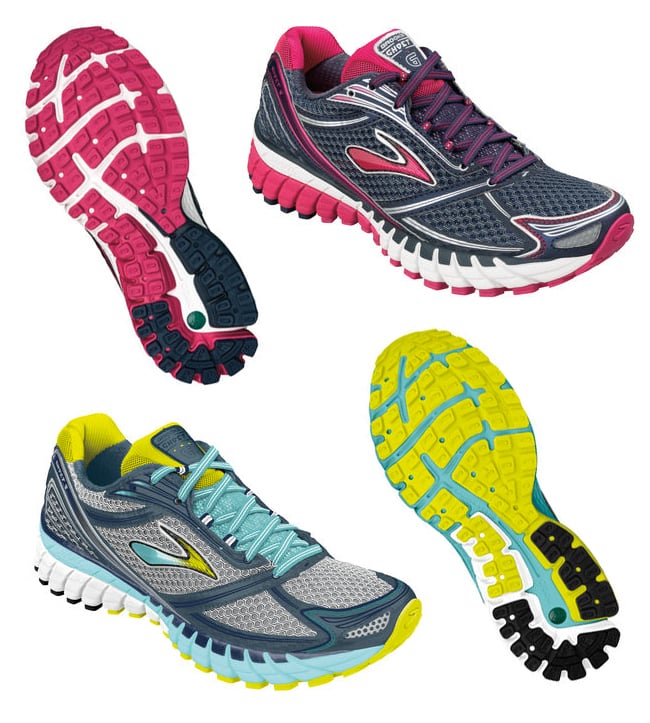 Spring running means new sneaks, and I'm loving these Brooks Ghost 6 [1] ($110). They're lightweight, bouncy, and fit my neutral foot perfectly. Seriously, the moment I put them on and headed out for my first run, I felt like I'd been running in them for weeks. I had no issues with blisters or toe pain, just 100 percent comfort. I had a hard time choosing between these two colors, but ended up going with the springier-colored blue. But I like them so much, I may get another pair in pink to have when this pair needs to be retired.
— Jenny Sugar, contributing editor
Moving Comfort Hot Shot Tank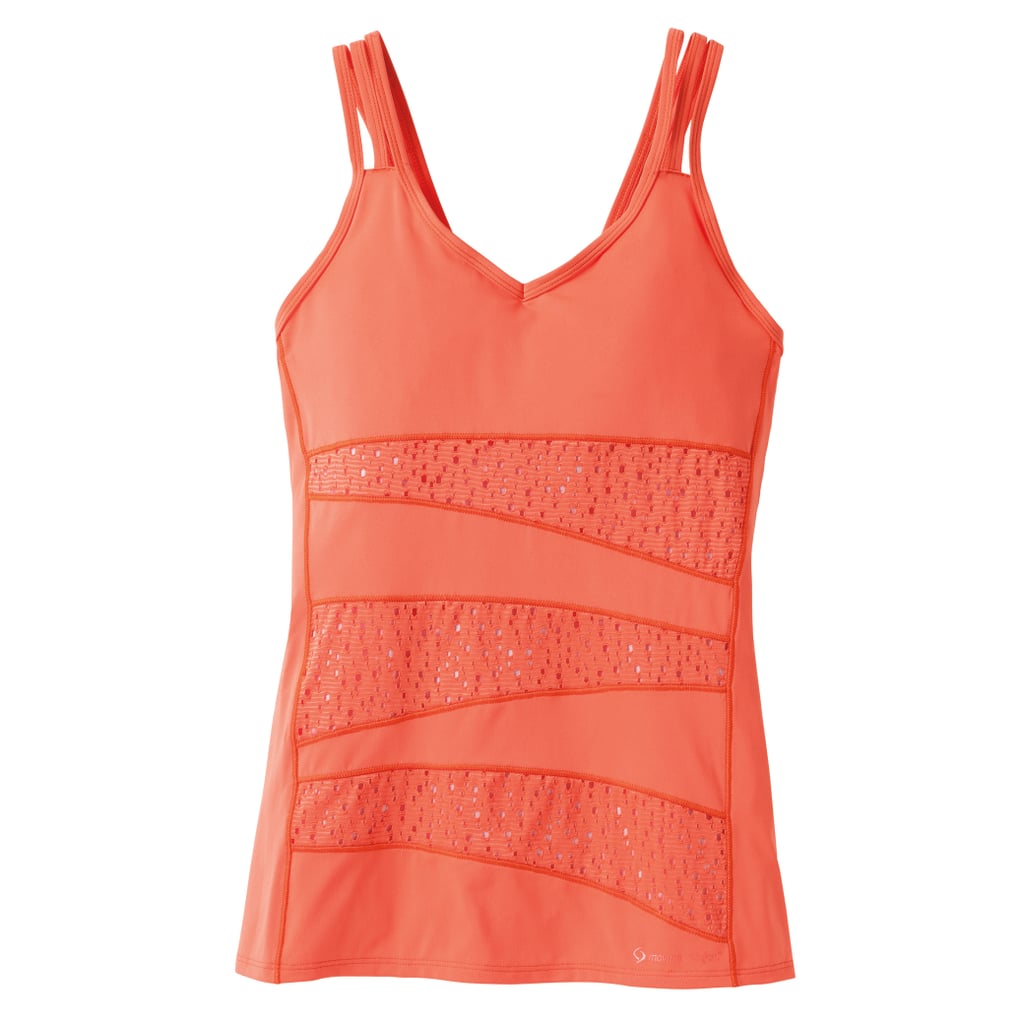 Temperatures are finally heating up, so it's time to bare arms and increase ventilation! I am loving the cool comfort provided by the Hot Shot Tank [2] ($48). Made of wicking fabric, the breathable top is great for heated yoga, studio cycling, or jumping rope in my backyard. The cut is fitted yet flattering, and a colorful sports bra peeking through the shirt's three thin straps makes a colorful statement.
— Susi May, fitness director
Herschel Little America Backpack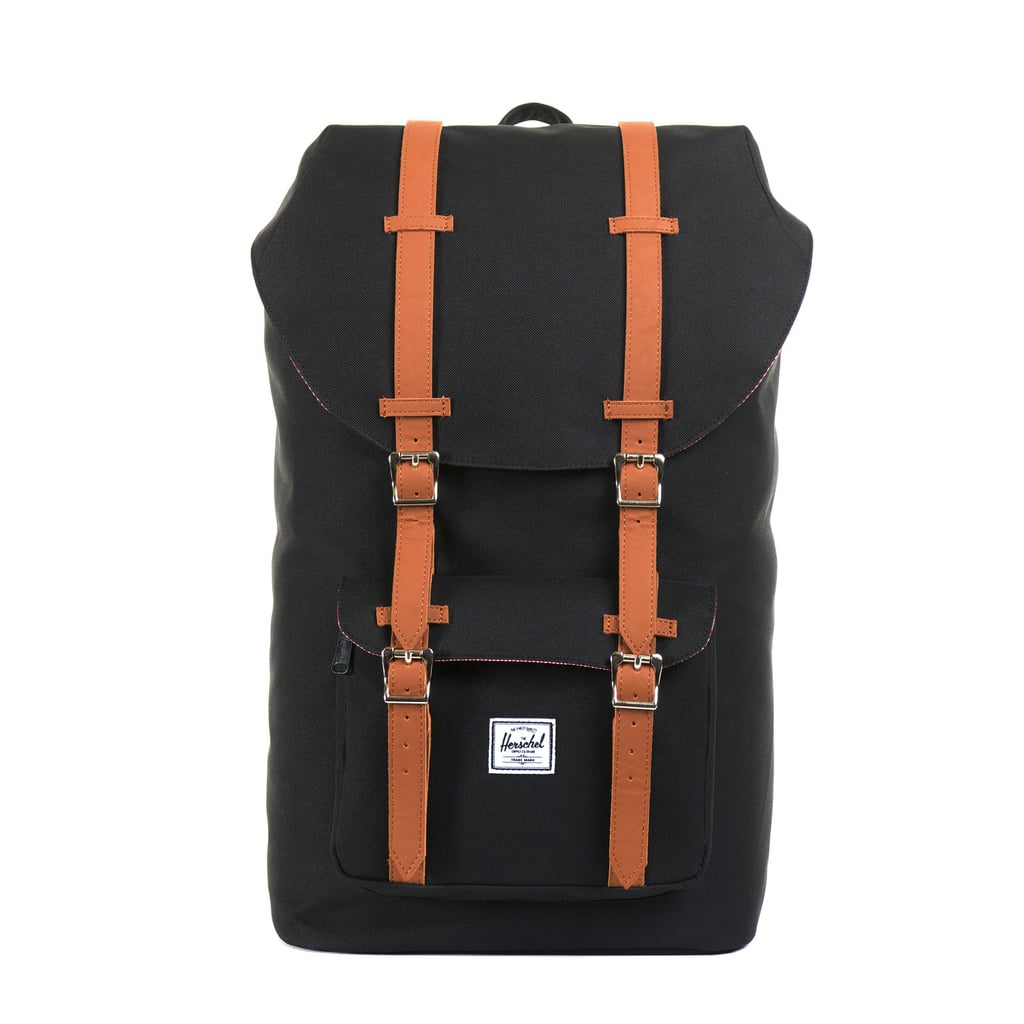 I'd been coveting the Herschel Supply Co. Little America Backpack [3] ($90) for months, and I'm so glad I finally took the plunge and purchased one for myself. I had been slinging around my heavy laptop on one shoulder for too long.
The sleek design, padded shoulder straps, and a cushioned home for my computer have made the transition back to a backpack (I haven't carried one since middle school!) even easier than anticipated. My shoulders and lower back only wish I had started carrying this bag on my commute when I first had the urge last year.
—Lizzie Fuhr, assistant editor
Adidas Climachill Tee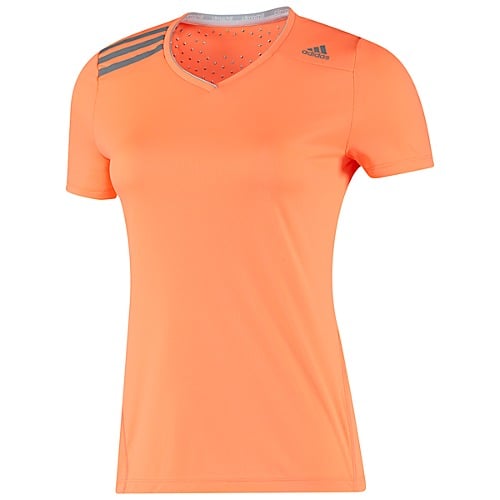 San Francisco days rarely get hot enough to melt during a run, but intense interval gym classes or studio cycling sessions are another (sweaty) matter. I'm always on the lookout for a shirt that will keep me dry(ish) during gym days, so I've been loving the comfortable, crazy-wicking Adidas Climachill Tee [4] ($45). The all-over mesh-like fabric has tiny holes to keep you ventilated, but what really keeps you cool are the metal dots placed on the inside back of the shirt, which feel great on your skin when you're overheating. The slim yet slightly loose fit and slightly weighted hem keeps me feeling confident that my shirt won't ride up during class; my only quibble is that I wish it were slightly longer to accommodate for my long torso, but that's nothing a midrise capri can't fix!
—Leta Shy, associate editor
Takeya Modern Flip Straw Bottle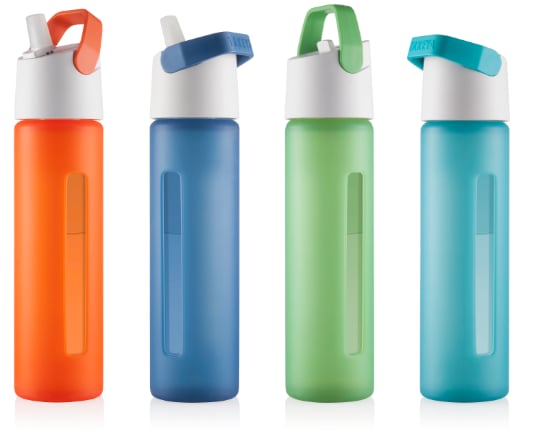 I'm a bit of a water-bottle hoarder. I love my Bkr [5] for its smooth silicone sleeve and vibrant color options. My Lifefactory bottle [6] was one of the first glass bottles on the scene, and besides being BPA-free, its mouth is wide enough for ice cubes. And then there's my Camelbak Eddy [7]; that straw makes everything easier — especially workouts!
As much as I love all these water bottles, they've taken a backseat to my new Takeya Modern Flip Straw Bottle [8] ($25), which combines all of my favorite features of the above bottles into one. One bottle to rule them all.
— Michele Foley, editor
Specialized Propero II Helmet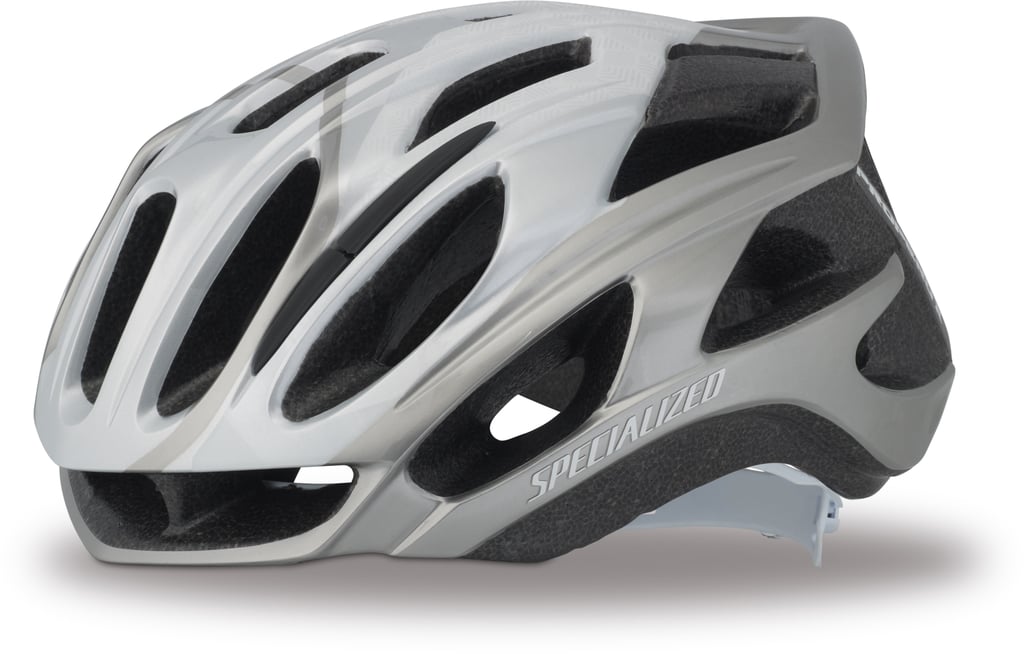 May is national bike month, so get two-wheeling, but play it safe: always wear a helmet. While biking helmets never feel stylish, the Propero II [9] ($110) from Specialized is so comfortable and lightweight, you forget you have it on. Designed for the female head, the shape and interior cushioning make this helmet incredibly comfortable and ensure tight but pleasant fit. It even has an opening in the back to accommodate a ponytail. The larger vents keep my well-protected head cool when climbing on the sunniest of days.
— SM
Barry's Bootcamp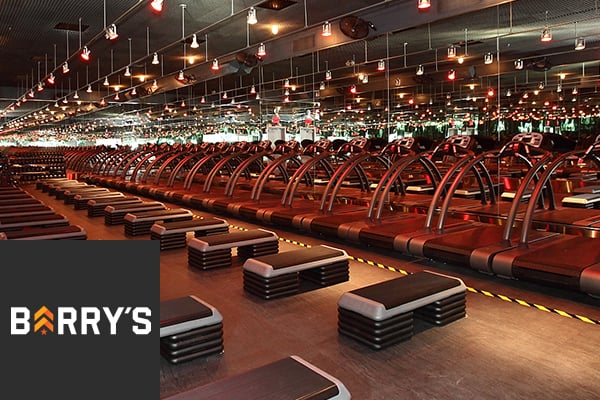 I finally got to try Barry's Bootcamp [10] during my last visit to New York, the much-talked-about fitness studio that mixes strength training with treadmill intervals. The high-intensity workout kicked my butt, and I loved how much the instructor mixed things up — going back and forth between the treadmill and strength-training floor kept me from getting bored. It also kept me from giving up — the moment I wanted to quit, it was time for a switch!
With studios all over the world, I've been crossing my fingers that Barry's would make its way to San Francisco, and that time has come. The dust is almost gone from construction, and the SF studio is slated to open later this month. You can bet that I'll be one the first students in class.
— MF
Suja Juice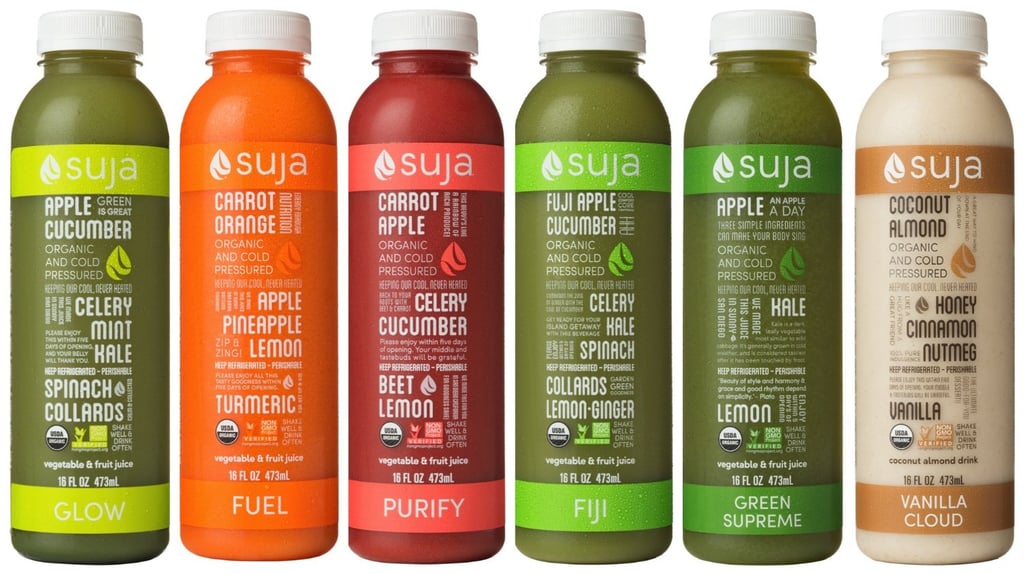 I'll be running the half at the Suja San Diego Rock 'N' Roll Marathon [11] next month, so what better time than now to try the juice company's offerings? After tasting my way through a rainbow of flavors sent by Suja, I've hit upon my favorites: green, not-too-sweet options like Fiji [12] (apple, celery, cucumber, spinach, kale, lemon, and ginger), Glow [13] (apple, celery, cucumber, spinach, collard greens, kale, and mint), and Green Supreme [14] (apple, kale, and lemon). While it seems like there's a fresh juice shop on every corner in this city, I like that I can pick up a bottle or two of organic, cold-pressed juice at my local Whole Foods ($9 per bottle) to keep in my fridge for busy days. Each unopened bottle stays fresh for about a month, making these juices a convenient way to be a little healthier no matter what.
—LS
Svelte Cappuccino Protein Shake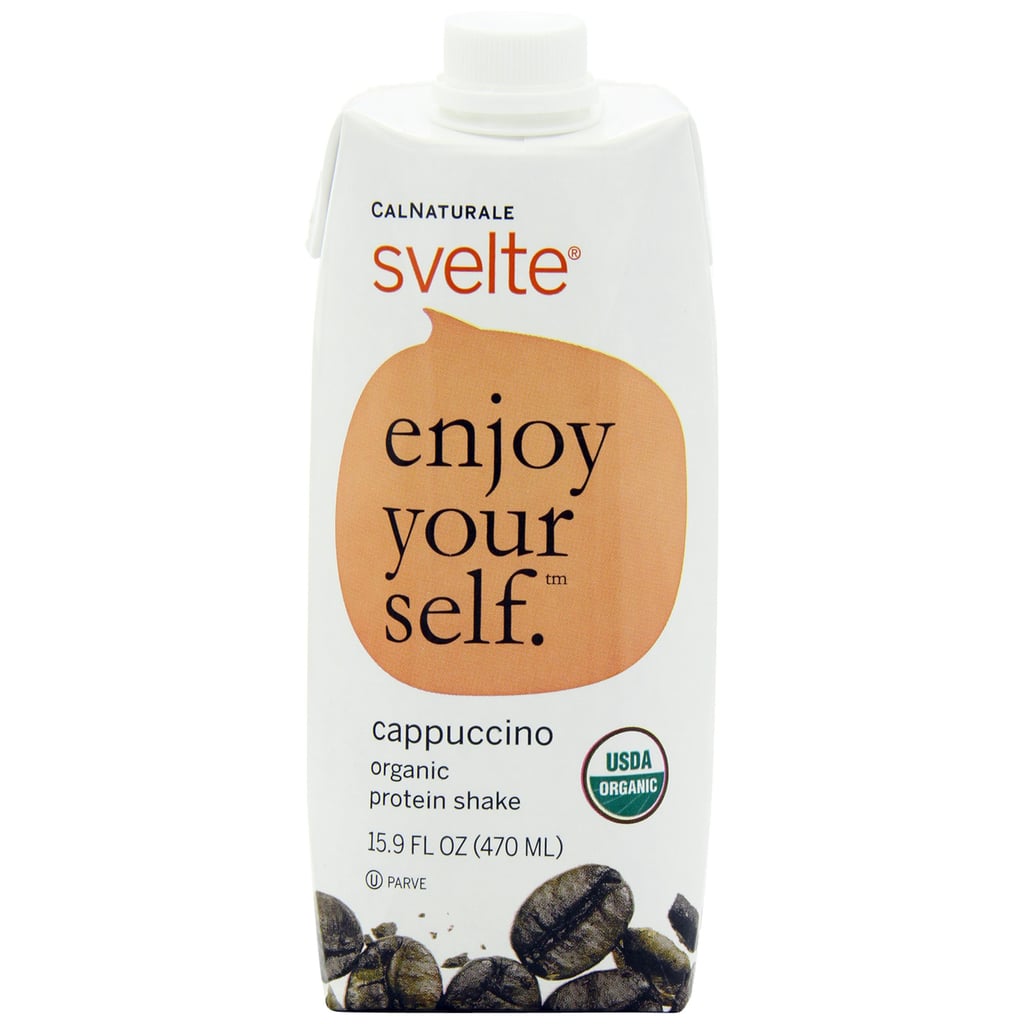 As someone who doesn't want to work out on an empty belly but can't stomach anything heavy (or time-consuming) before an early SoulCycle or yoga class, Svelte's cappuccino protein shake [15] ($3 per shake) has become a mainstay in my fridge for the last few months. Offering more than 16 grams of protein in a convenient, reclosable carton, there's nothing easier than grabbing this shake when I'm on the go early in the morning.
At the Natural Product Expo, I tasted its newest banana cream flavor [16], great for anyone looking for an even sweeter treat in the morning. With that said, the creamy, rich cappuccino flavor has remained my absolute favorite flavor.
— LF
Athleta Relay Capri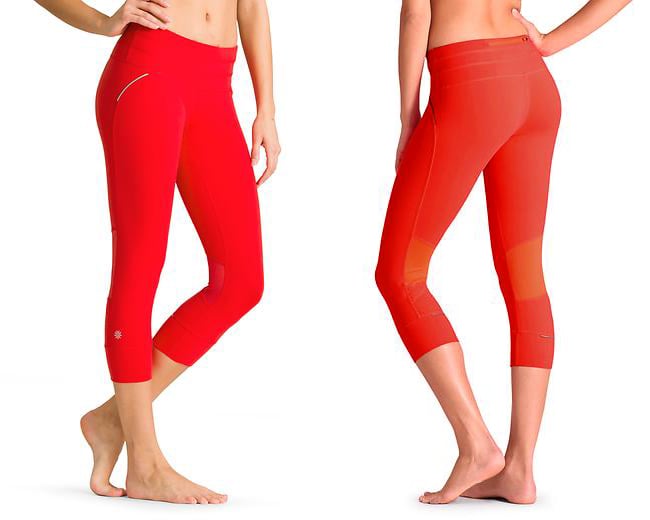 If you're like me, you're spending less time on the treadmill and more time running in the sunshine. That's why I love these Athleta Relay Capris [17] ($59). The vibrant, bold color makes me feel safer on busier roads, and I also feel more zippy, energetic, and alert, which has inspired me to run faster and longer. They're soft and stretchy, include mesh fabric behind the knees for greater ventilation, and offer 50+ UPF protection. The thick waistband prevents muffin top and feels snug but not too tight, and it stays put, which means less fuzting with my pants. And as a bonus, there's a small zippered pocket at your lower back to stash your house key or ID. If your'e not a fan of red, there are a few other colors, some of which are on sale.
— JS