Best Fruits to Eat
Harley Pasternak on Which Fruits to Eat and Which Fruits to Avoid
Celebrity trainer Harley Pasternak, who trains everyone from Lady Gaga to Jessica Simpson, has some definite opinions when it comes to fruit. In fact, he wants you to know that when it comes to choosing which fruits to snack on, not all of nature's candy is created equal.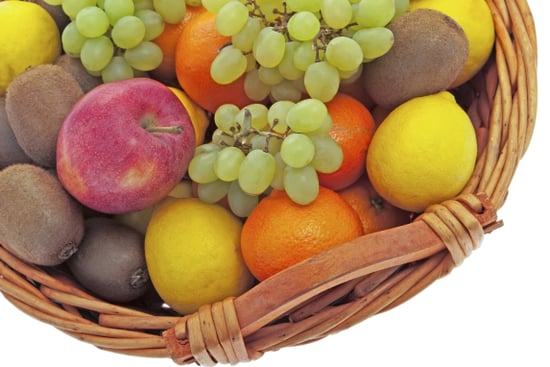 Pasternak recommends eating fruit containing higher amounts of fiber, which helps you stay fuller and more energized for a longer period of time. So what's Pasternak's simple trick for choosing the best fruits? "Stick to fruits with edible skin or fruits with edible seeds," he told us at a recent Subway event. "These fruits all have a minimal impact on our blood-sugar level, take a little bit longer to break down digestively, and are more sustainable forms of energy. Certain tropical fruits such as papaya, mango, pineapple, and bananas have very little fiber and are extraordinarily high in calories per unit of mass weight compared to the higher-fiber ones."
The produce that gets Pasternak's stamp of approval are skinned fruits like apples, pears, peaches, plums, and nectarines, or ones with edible seeds like strawberries, blackberries, raspberries, kiwis, or pomegranates. He's also a fan of high-fiber citrus fruits like oranges, tangerines, and grapefruit.
But while he may have a fruit hierarchy, Pasternak clarifies that he doesn't bans other fruits. "That's not to say that I don't eat pineapple or banana, because I do. I just make sure I have less of them," he explains. "There's no such thing as a bad fruit. Every fruit has some sort of quality to it that makes it important to have as a part of your diet."