Best Restaurants For Gluten-Free
The Best and Worst Cuisines For Gluten-Free Diners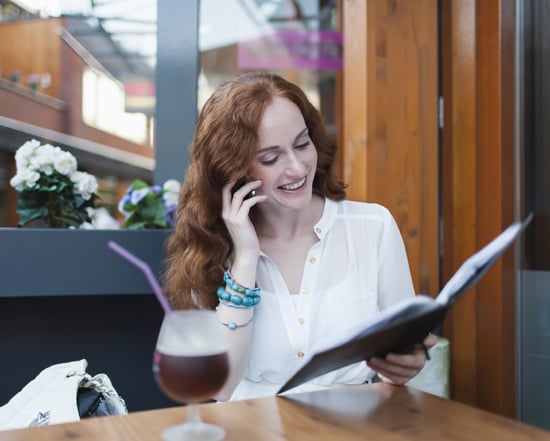 For the ever-growing gluten-free population, dining out can be troublesome. Restaurants don't always have gluten-free options and then there you are, sitting with a sad plate of wilted lettuce. Since you can't always tell what ingredients are in your favorite restaurant dishes, here is a guide to the best and worst types of cuisine for gluten-free eaters. And remember, whenever unsure, ask your server for details!
Mexican
This is a great g-free option because most Mexican carbs are made up of corn (think corn tortillas). Even the chips that they start you off with are gluten friendly. Here you can indulge without feeling like you're missing out; just skip the flour tortillas when you order fajitas.
Japanese
With Japanese food, you don't need to think twice because all of your favorite rolls are held together with nutritious seaweed and filling rice. Even the bento boxes are served with a side. For a healthier option, you can request brown rice, but both types are easy on the stomach. One thing you'll want to avoid is soy sauce, which contains wheat.
Thai
From rice came rice noodles. Many Thai dishes already consist of rice noodles on the menu, no swap request needed. The traditional pad thai is tasty when you crave a forbidden bowl of pasta, and even their carb-free options like soup have enough flavor to tide you over. Double check to make sure they cook with fish sauce over soy, but you can always request a substitution if need be.
Indian
Many Indian dishes have a variety of proteins and vegetables that you can top over a fresh bed of basmati rice. Just steer clear of the naan bread, which is definitely not gluten-free as it contains a number of no-nos, including wheat germ. Also be sure to check what is in each sauce; butter chicken, for example, usually contains flour in the sauce to thicken it like gravy.
See some of the worst cuisines for a gluten-free diet after the break!
Greek
Unless you order a Greek salad, be careful of what you choose on this menu. Many of the traditional favorites, like baklava and spanakopita, are made similar to pastries with sheets of dough. Even hummus and tzatziki dip can get you into trouble if you use pita bread to dip.
Dim Sum
This is a certain type of Chinese food that is served in small, bite-size portions. Although many of these pieces are steamed, they all contain a doughy wonton-like casing, limiting gluten-free eaters' options. This style of Chinese food in particular is served family style, so unless you have fellow g-free eaters, be leery of what others grab for the table.
Italian
The saddest place to eat at for gluten intolerance. This menu is loaded with pastas, pizzas, and calzones, which all contain gluten. Very few Italian restaurants offer gluten-free alternatives because they want to stay true to their original recipes. Luckily, there are a variety of meat options at Italian restaurants, but hold the toppings on most of these. Traditional chicken marsala contains flour in the sauce, and chicken parmigiana has bread crumbs. This is one style of eating out that might be safer cooked at home.
Gluten-free diners! Anyone have a favorite dish that they look for when they're out to dinner? Share your advice in the comments!