The Best Socks to Wear While Working Out
Tall Socks, Ankle Socks, No Socks — Which Do You Wear When Working Out?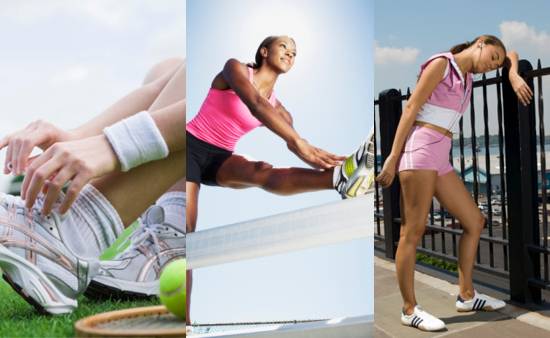 There's a sock war happening in my underwear drawer right now. The more stylish ankle socks are trying to push out my tried, tested, and true taller white workout socks. I used to never wear ankle socks, but then when I realized "everybody's doing it," I decided to upgrade my sock collection to the lower, practically sockless style. I have a size 10 shoe, so finding a woman's ankle sock that actually stays up is practically impossible. They always manage to slip and move, and by the end of my workout, I find the sock down behind my heel. There are so many different socks to choose from that I sometimes wonder if my plain white cotton socks aren't cutting it. Where do you stand on this issue? Do I dare ask if you don't wear any socks?