Now that warmer weather is here, it's time to get off the treadmill and onto the streets. To celebrate the season, we've curated a list of some of our favorite gear that makes our Spring runs fun, safe, and comfortable. From layering shirts to bright kicks, take a look at what we'll be wearing the next time we head out for a sunny, rainy, or blustery run.
Source: Adidas [1]
Sony Active Sports Headphones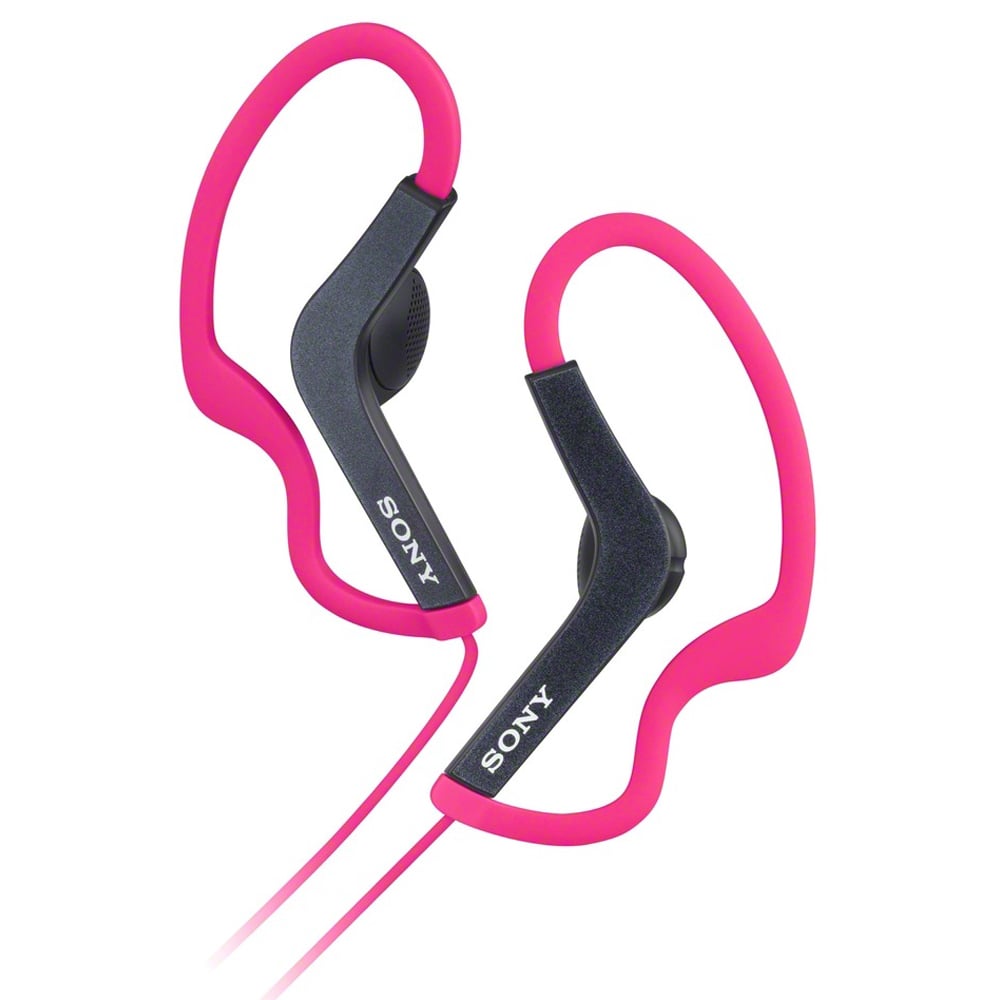 For me, motivational music is essential for every workout — but especially integral when it comes to running. There's nothing worse than finally getting in the groove, hitting my stride, then having to fuss with my earbuds or headphones and start again from square one. Luckily, I found a solution that's budget-friendly (score!) and gets the job done.
These bright Sony Active Sports Headphones [2] ($20) are lightweight, water-resistant, hook right over your ear, and stay put from the start of your workout through your cooldown. There are no crazy bells and whistles, but I will say that the bright Spring colors make them easy to find in my workout bag.
— Lizzie Fuhr, assistant editor
Ibex Indie Full Zip Long Sleeve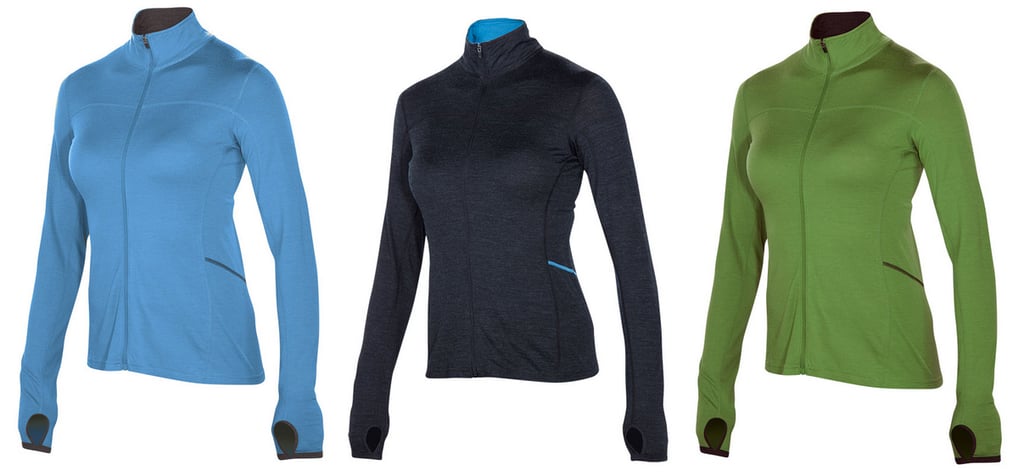 Since Spring means 40s and 50s here in Vermont, I'm all about throwing on a thin, long-sleeved layer over my tank top for the first part of my run, especially on chillier early-morning outings. This Ibex Indie Full Zip Long Sleeve [3] ($110) is made of merino wool, so it's warm, wicking, and super-thin and -lightweight. It has a full zipper, so it can be easily slipped off and tied around my waist when things start heating up. It keeps my neck protected from the wind, and the thumbholes prevent wind from going up my sleeves. Another bonus it that it washes well, and I love that it's fitted but not tight. Simple, flattering, and versatile — it'll be a great layer for Winter runs as well.
— Jenny Sugar, contributing editor
Adidas Adistar Boost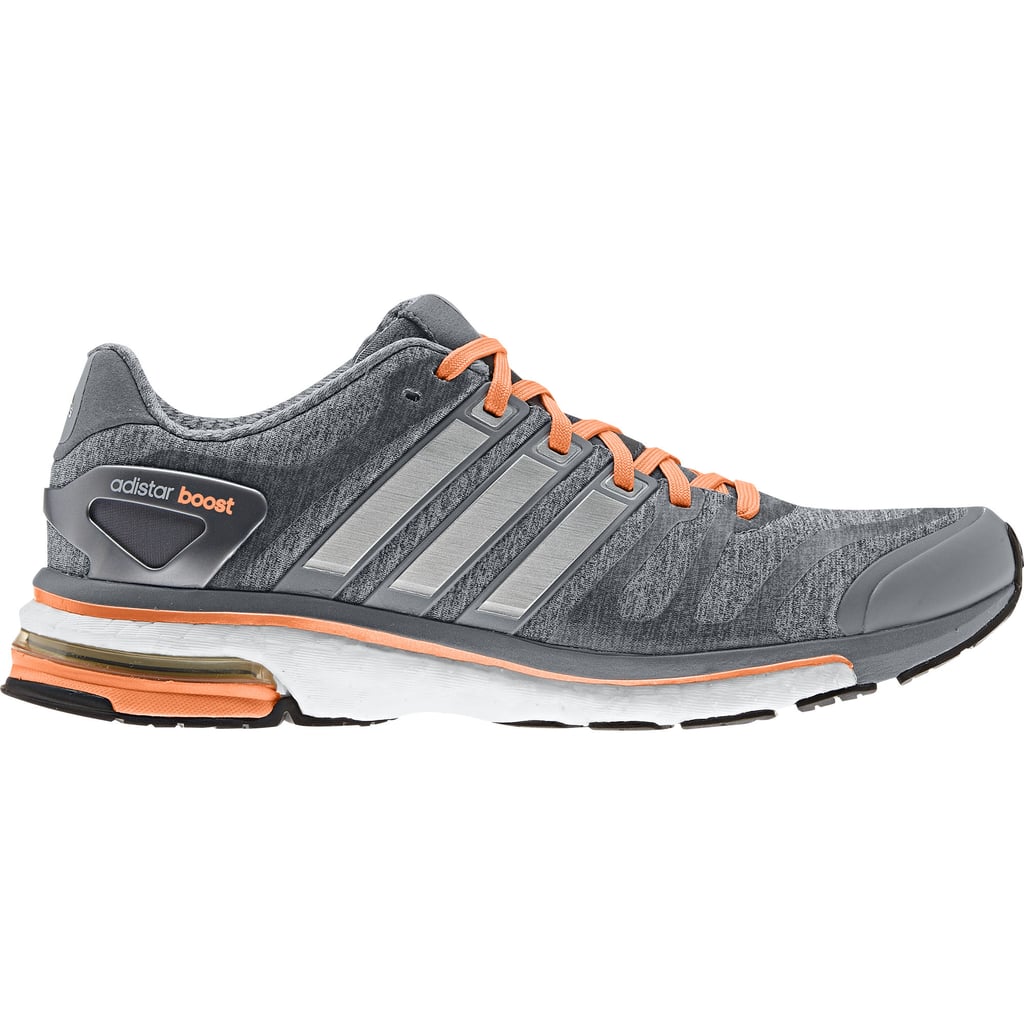 Adidas introduced its bouncy new foam in last year's Energy Boost [4], and while I loved the way the Energy Boosts performed, the neutral shoe ended up not giving me enough support for longer runs. So I was extremely excited when Adidas introduced the Adistar Boost [5] ($170): made for overpronators like myself, it's got all the features of the Energy Boost (sock-like upper, running-on-air cushioning) but with the added stability my feet need. My Adistars are on constant rotation whenever I train for or run a race.
— Leta Shy, associate editor
Fitletic Hydration Belt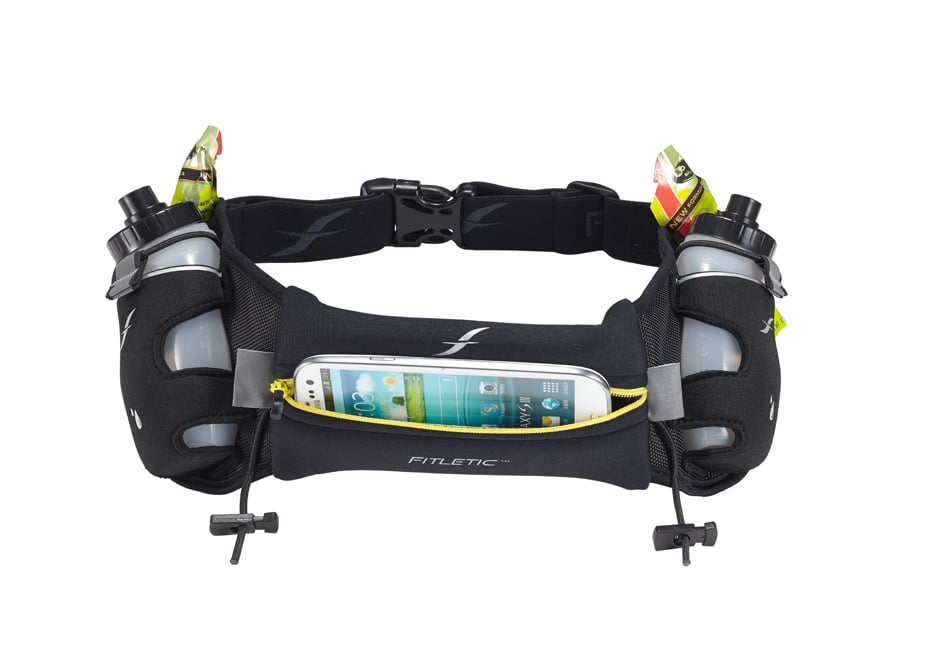 Marathon season is officially under way, which means lots of long training runs. Call me a nerd, but when I was training for my half last year [6], I couldn't leave the house without my Fitletic Hydration Belt [7] ($40). I was paranoid of being stuck somewhere that didn't have a water fountain, and the front pocket of my belt made it easy to store all my essentials (phone, key, ID, and energy gels). Each bottle can hold up to 12 ounces of water, and the belt is designed to sit along the curves of your body, which prevents it from bouncing during a run.
— Michele Foley, editor
Polar RC3 GPS Heart Rate Monitor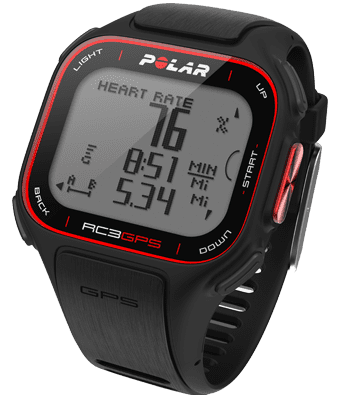 I love seeing all my stats after a workout, from calories burned to miles covered; since Spring running means moving away from the treadmill and the machine's informational display, I keep my stats on my wrist with the RC3 GPS heart-rate monitor [8] ($280-$350) from Polar. The easy-to-use and surprisingly slim watch uses built-in GPS technology to track speed, distance, and my route while recording the information I want, like heart rate and training intensity. I appreciate that the battery life is about 12 hours of continuous use, so I can get a bunch of runs in before needing to recharge the battery using a USB connector.
— Susi May, fitness director
Twistbands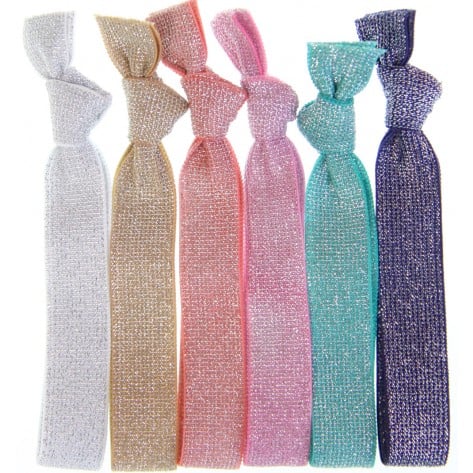 As someone with a rather unruly ponytail and tons of hair, traditional hair elastics fall out within 30 seconds of my workout and leave me with a serious headache. There's nothing better than when style and functionality meet in the middle; from my first time trying out Twistbands, I've been hooked. These comfortable hair ties keep my hair held back and out of my way without leaving a huge ridge in my hair once removed. I'm partial to these new Spring Bright Metallics [9] ($13 for six) that I could easily rock on my wrist all day to remind me to head out for my run.
— Lizzie Fuhr, assistant editor
LifeProof Armband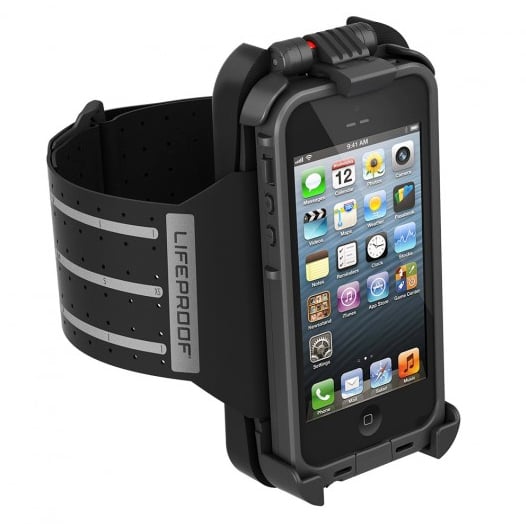 Wearing fewer clothes means no pockets to hold your iPhone, so the LifeProof Armband [10] ($50) is a must. It's compatible with the iPhone 5s frē Case [11], which is waterproof and shatterproof — also a must for Spring runs. This armband is extremely lightweight and comfortable, and it stays put. I love that the band doesn't get sweaty (there are little breathing holes punched in), and the screen is easy to access.
— JS
Yurbuds Inspire Pro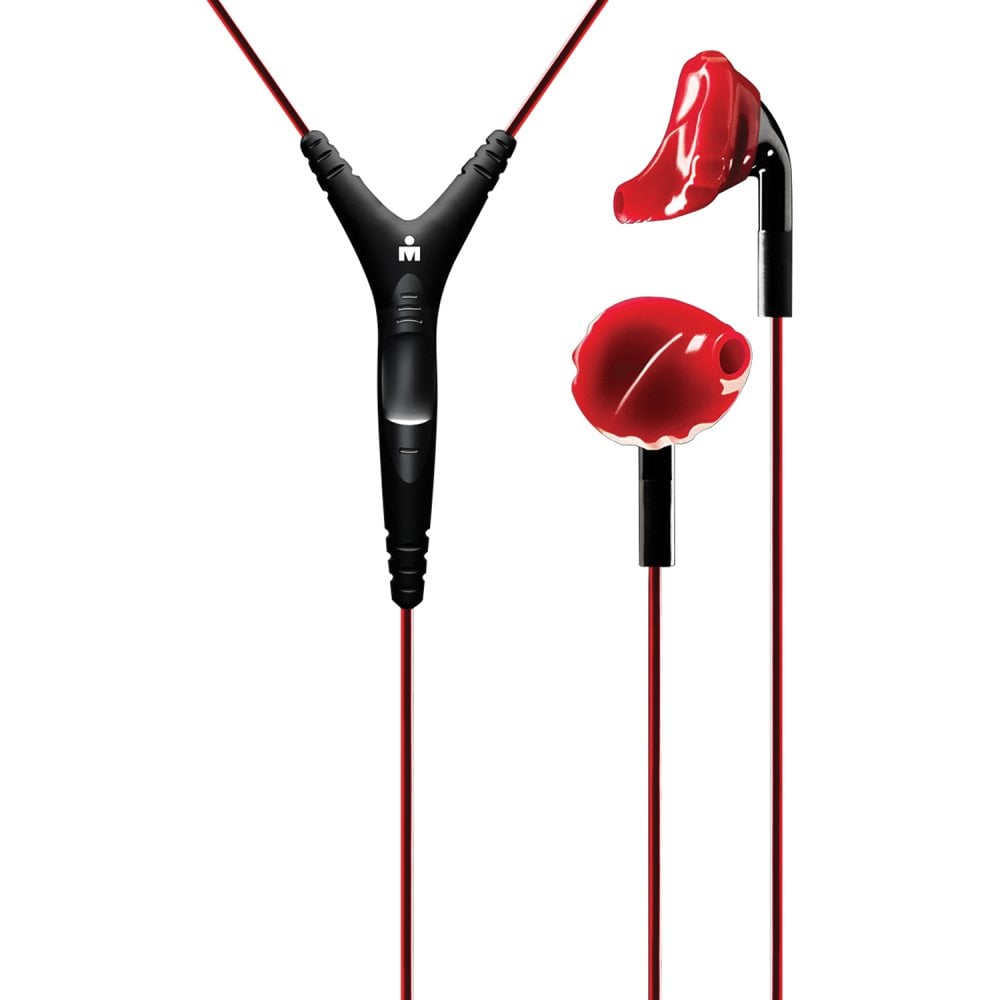 My Yurbuds Pro in-ear headphones [12] ($60) are a constant outdoor running companion. They never — I mean never — fall out (even when I'm doing something spastic with my arms) and stay comfortable even on the longest training runs. But one of my favorite features of the Pro earphones is the phone-free buttons and microphone that are compatible with my iPhone. I can switch songs (as well as pause or fast-forward them), answer calls, and adjust the volume without needing to fumble with my phone. And since they're water-resistant, I can keep my soundtrack going even when I'm running in the rain.
— LS
Nike Flyknit Lunar2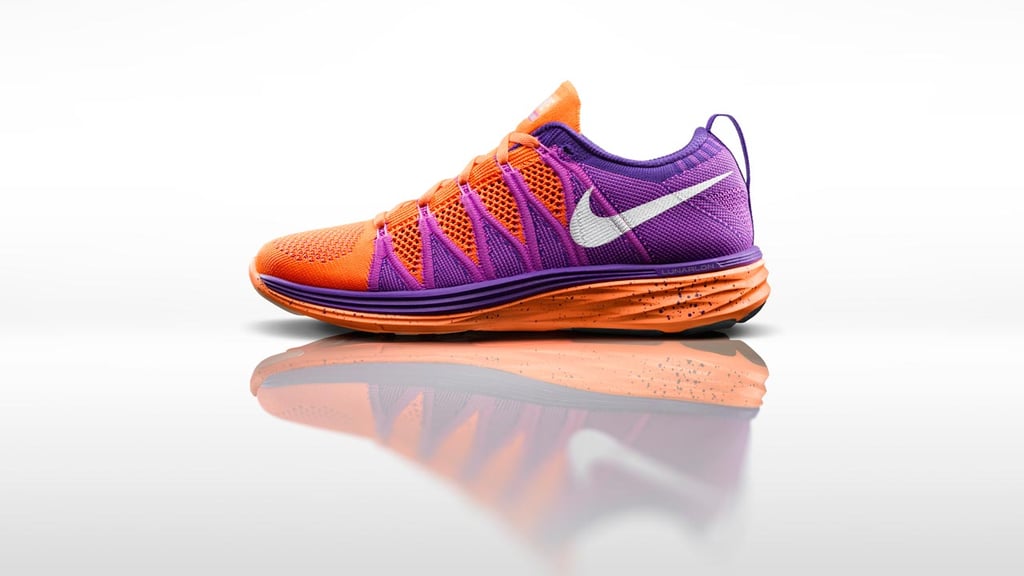 While a knee injury has set me back a bit with my running goals, when I can make it out for a short run, I have been wearing the Nike Flyknit Lunar2 women's running shoes [13] ($120, originally $150). Wearing these lightweight (7.2 ounces) kicks almost feels like a second skin but with clouds cradling my feet. The material stretches to move with my stride, and I also appreciate the ventilation that keeps my feet comfy on warmer days. In true Nike fashion, the design is flashy and eye-catching, which is an added bonus.
— MF
Incipio Performance iPhone 5 Armband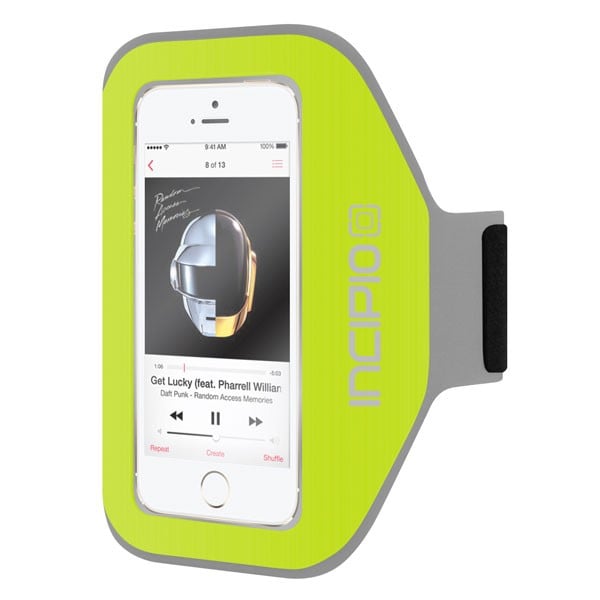 I use my iPhone for everything when I run — motivational Spotify playlists, MayMyRun GPS — so I'm constantly sporting an armband. My newest favorite is this happy neon Performance Armband from Incipio [14] ($30). It's supercomfortable on my arm and allows for easy access to my phone. But what I love most is that it's not a boring black design like other armbands; my bright yellow band makes a statement no matter what I'm wearing.
— LS
Flex Tee by Moving Comfort
It's time to take off the layers and bring on the short sleeves! The Flex Tee [15] ($27-$46) from Moving Comfort is a joy to run in on sunny springtime afternoons. The seamless fabric is so soft and does a wonderful job wicking away the sweat. The shirt is fitted but not too tight. I like that it is generous in length and that the band at the bottom prevents the shirt from riding up. Plus it comes in fun colors to celebrate the season.
— SM
Champion Marathon Sports Bra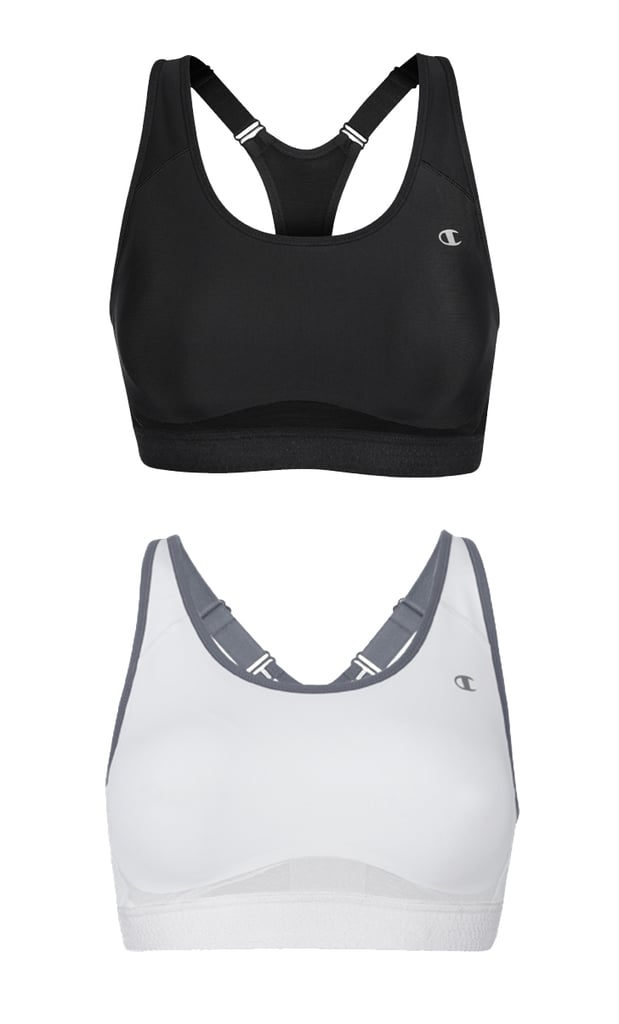 The Champion Marathon Sports Bra [16] ($40, originally $48) was built for the long run; it features strategic mesh paneling and a quick-dry fabric that aims to keep you cool. In my 45-minute Spin class and on a 10-mile run, the claim held up; I may have been sweaty everywhere else, but I was surprised at how dry my bra felt after each workout. I especially appreciated the mesh fabric that's above the bottom band and on the back straps, two places that can get uncomfortably sweat-drenched on other bras I own.
— LS
Lululemon Run Inspire Leggings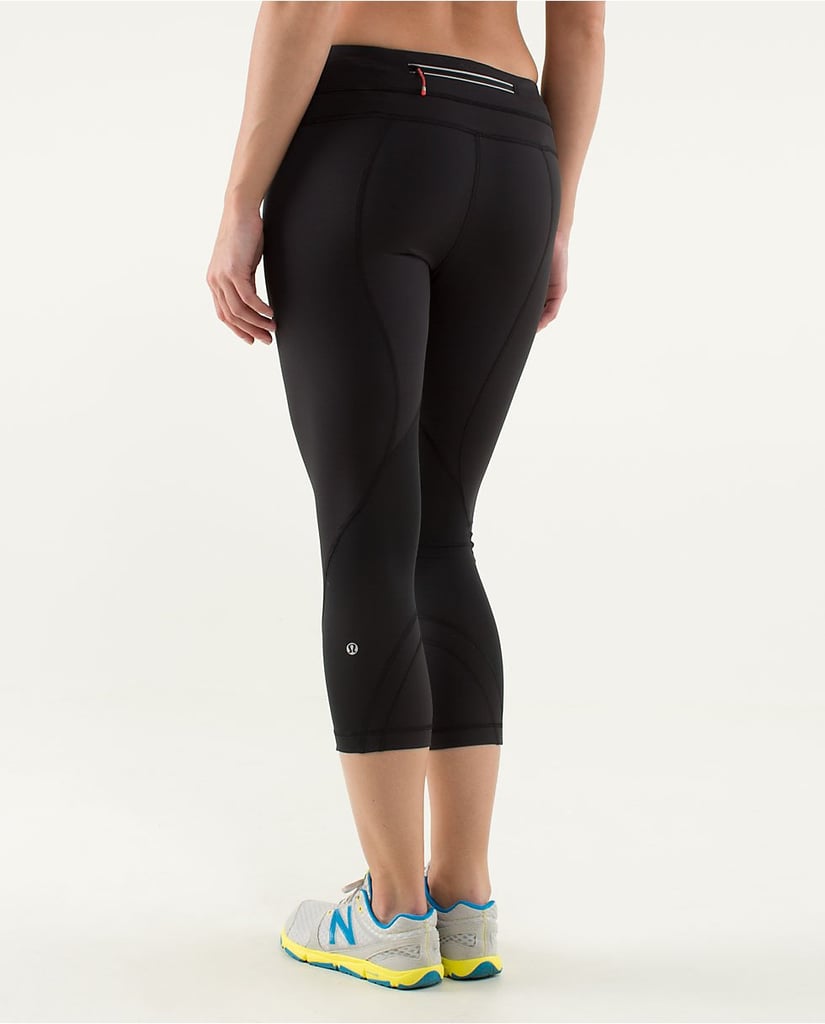 The Lululemon Run Inspire Leggings [17] ($92) have the perfect amount of sheen without falling into the territory of disco-ready spandex, and they feel soft against the skin. And even during the sweatiest workouts (SoulCycle, anyone?!), the material keeps me dry. It also keeps me covered — you'll be happy to know that Lululemon has revamped its material to avoid any see-through issues at the gym. Best of all is the "block-it pocket," which promises to keep everything dry. Gone are days of going on a run and sheepishly handing my soggy money over to a store clerk while he looks at me in disgust.
— MF
WrightSock Cool Mesh Lo Socks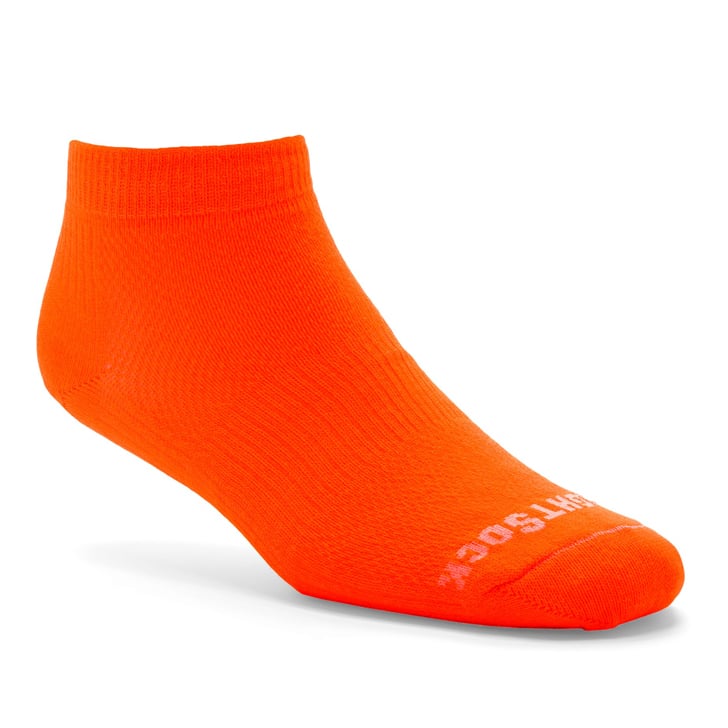 Before training for my first race, I never really gave a thought about my socks — just give me any pair of a cotton ankle variety, and I was good to go. Now, miles later, I realize that specific running styles are a must for a comfortable run, and these wool WrightSocks [18] ($11) are just, well, right. The thin wool wicks away sweat while still providing cushioning where I need it, but best of all, the double-layer design helps absorb friction to ensure I never get blisters.
— LS