The Best Thing You Can Do to Improve Health: Get Moving
Top Way to Improve Your Health: 30 Minutes of Cardio Daily
Eating enough fiber, saying no to cigarettes, limiting your alcohol intake, and seeing your doctor for annual cancer screenings are all ways to encourage a long, healthy life. But according to Dr. Mike Evans, associate professor of family medicine and public health at the University of Toronto, the single best thing you can do to take care of yourself is move your body 30 minutes every day.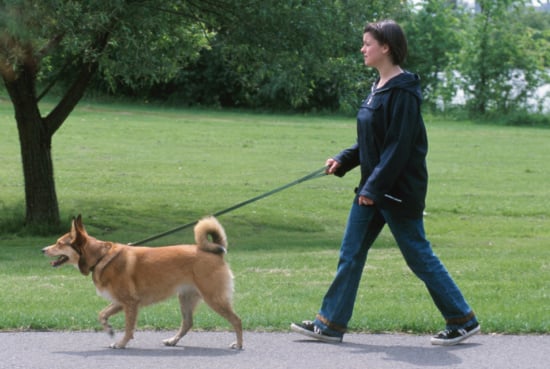 We're not talking high intensity marathon training by any means. While it's great to get your heart rate up with intense cardio, just 30 minutes of simple walking does the trick when it comes to your health. Do it all at once, or break it up throughout your day, but fitting in 30 minutes of cardio every single day is proven to reduce your risk of heart disease, diabetes, anxiety, knee arthritis, depression, and once you get older, hip fractures, dementia, Alzheimer's, and early death. Convinced yet?
It can be tough to squeeze in a daily workout, but with all those amazing health benefits, exercise should be a priority no matter what. Tell me, are you getting in your daily half-hour workouts?