Best Tips For Motivating Yourself to Go to the Gym
Be Your Best: How to Motivate to Exercise
Sticking to a workout is a constant balance of schedules, moods, and energy levels. And since we know that sometimes it can be hard to meet your fitness goals, we like to share tips and tricks that keep us motivated to work out. Here our some of our favorite ways to stay motivated to exercise!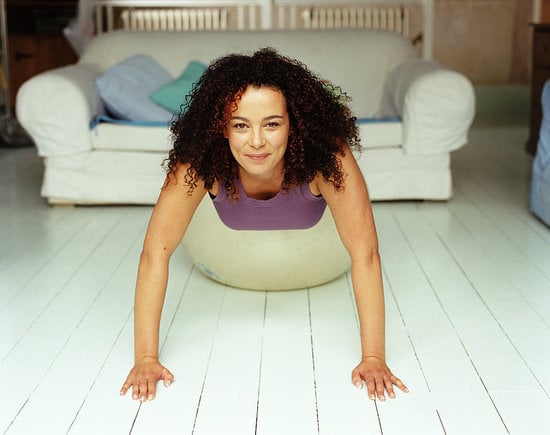 Make it social: Having a hard time convincing yourself that an evening run should be what you're doing instead of spending time on the couch? It may be time to phone a friend. We love how much friends can help when it's time to exercise, not only by holding us accountable for showing up to exercise dates, but also by swapping exercise ideas, DVDs, and tips. And, when your friend is in a rut, we shared tips for helping a lazy friend out as well.
Build up willpower: Exercising is all about consistency, for both seeing results and for making it a habitual part of your day. Fight the urge to skip out on a workout by using these tips for building your willpower to exercise. By bribing yourself with little rewards or choosing exercises that you actually enjoy doing, you may be more apt to sticking to your goals.
Read more motivational tips after the break.
Shake up your routine: Doing the same exercise every day can get, well, routine. Make sure you stay excited about your workout — it'll help keep you motivated to stick with your workouts. Try a new interval routine, or go for a morning run instead of an evening one; here are more tips for how to shake up your workout routine when you are feeling bored.
Stay at home: If you feel like you just can't motivate yourself to leave your house, don't worry — there are still many things you can do in the comfort of your abode. If you aren't feeling up for braving the outdoors, here are three ways you can still sweat it out at home for free.
Don't give in to these excuses: Sometimes skipping a workout is a good idea, and sometimes it's not. Keep our list of the lamest excuses for not exercising in mind so the next time you are feeling too busy, tired, or hungover, you may just change your mind.
Just a little more: Sometimes, it's all about the mind tricks. When you feel like you can't go any longer, remind yourself just how effective even the tiniest bit of exercise can be. We like to motivate ourselves with this chart that shows just how much more calories you can burn by just exercising for five more minutes.