Best Way to Roll a Yoga Mat
How to Roll Your Yoga Mat to Avoid That Annoying Curl
Rolling a yoga mat shouldn't be rocket science, right? But as with most things, there's a right way and a not-so-right way. If you unroll your yoga mat and are left with the end curling up by your hands or feet, here's a simple solution to put into your practice.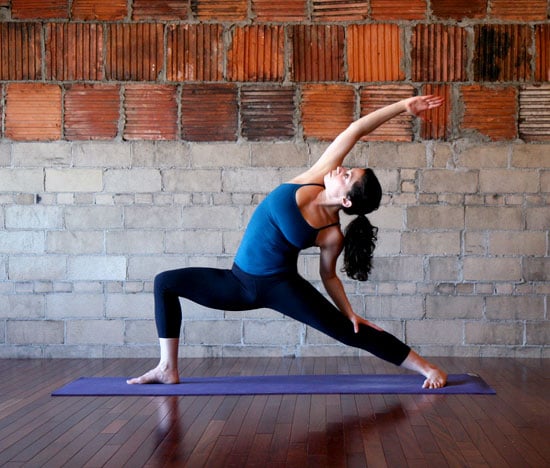 Lay your mat out on the floor, with the side you practice on facing up. To help you remember which side is which, you can write your name in small print with a Sharpie on the top corner where your hands would be in Down Dog (learn the basics of the Down Dog pose here). Writing your name on your mat is also a good idea in case you lose it.
Off the mat, walk over to the end where your feet would be in Down Dog. Squat down, hold onto this end with both hands and then flip it to the right so the side you don't practice on is now facing up.
Start rolling your mat from this end all the way to the top of your mat. The side you practice on will be exposed (as well as your name).
The next time you're ready to practice, hold onto the top end with both hands and flick the rest of the mat away from you, unrolling it so the side you don't practice on is facing down. You're left with a flat mat every time.