Best Way to Serve Vegan Wedding Desserts
Babycakes Offers Sweet Advice For Vegan Wedding Guests
If you, your partner, or the majority of your guests aren't vegan, then the idea of a dairy- and egg-free cake might seem a little far out. But with all the dietary restrictions on your guest list, finding a happy medium can be a bit overwhelming. Luckily, we discussed this issue with Erin McKenna, the founder of the renowned NYC bakery Babycakes that specializes in vegan and gluten-free culinary creations.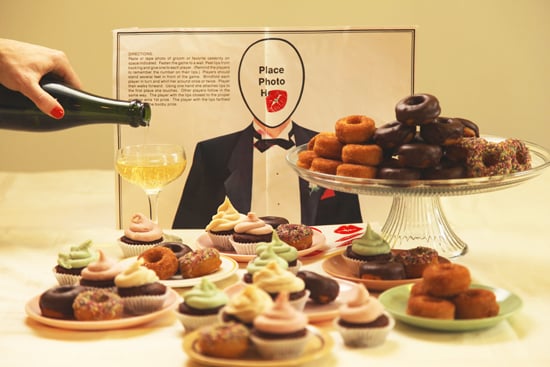 According to Erin, you can't even taste the fact that the "Babycakes brownie cake with vanilla icing is vegan or gluten-free." But instead of going all out and ordering a vegan cake for every guest to enjoy, another trend that's picking up steam at wedding receptions, bridal showers, and even bachelorette parties is to offer additional vegan-friendly options.
Many brides are ordering vegan and gluten-free cookies, cupcakes, or doughnuts to supplement the traditional dessert served at their celebration. This way, every guest feels included and is able to take part in sweet celebration. If you don't want to single anyone out for their diet, then consider setting everything up together on a festive dessert table. Erin believes this is a "fun and clever way to have options for everyone."
Have you seen this trend at any weddings you've attended? Did you have a vegan option at your wedding? Share below!