Best Workout Song of 2010, According to FitSugar Readers
"Dog Days Are Over" Is Your Favorite Workout Song of 2010
Bump that music up! A collection of pretty hopping tunes hit the airwaves in 2010, jazzing up our workout playlists and energizing us to run a little farther, push a little harder, and keep up with the beat. The World Cup had us shaking our hips all waka-waka with Shakira, and Willow Smith taught us to whip our hair this Fall, but "Dog Days Are Over" by Florence + the Machine topped FitSugar readers' favorite workout song of the year.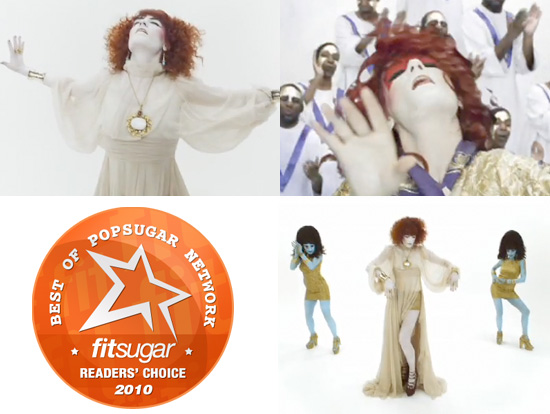 It's hard not to be inspired by the crescendo and catchy lyrics like: "The dog days are over. The dog days are done. The horses are coming so you better run!" The winning tune was closely followed by faves "I Like It" by Enrique Iglesias and "F#%K You" by Cee Lo Green, which both received 12 percent of the vote.
Looking to spice up your workout music? Download the faves of the year for a nostalgic playlist. Check out the "Dog Days Are Over" music video after the jump.