Best Workout Songs 2013
The Top Pop Workout Tunes of 2013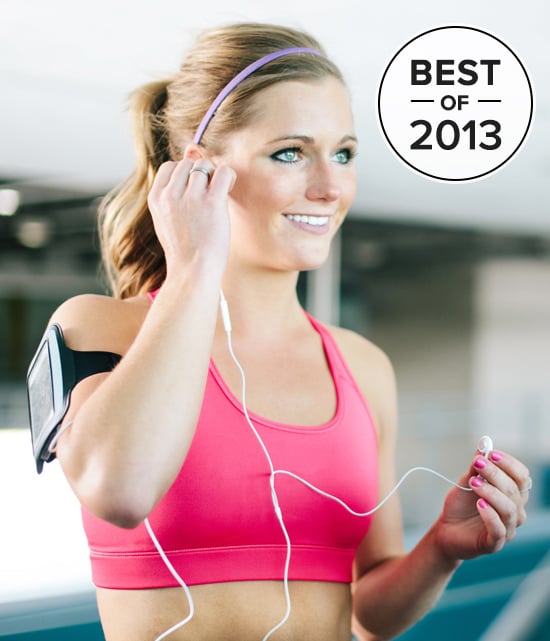 There were so many new songs that hit the Billboard charts and made it into our workout mixes in 2013. What better way to celebrate than with a playlist of our favorite workout tunes from artists like Daft Punk, Katy Perry, and Calvin Harris? Subscribe to the Spotify playlist, and check out the full list of workout songs kept us motivated in the gym this year.
"Timber" — Pitbull, Ke$ha
"Roar" — Katy Perry
"Safe and Sound" — Capital Cities
"Blurred Lines" — Robin Thicke, T.I., Pharrell
"Pompeii" — Bastille
"Work B**ch" — Britney Spears
"Demons (Remix)" — Imagine Dragons
"Best Song Ever" — One Direction
"White Noise" — Disclosure, AlunaGeorge
"Don't Save Me" — Haim
"Get Lucky" — Daft Punk, Pharrell
"Slow Down" — Selena Gomez
"Under Control" — Calvin Harris, Alesso, Hurts
"Wake Me Up" — Avicii
"Mirrors" — Justin Timberlake
"Burn" — Ellie Goulding
"Wild" — Jessie J, Big Sean
"Applause" — Lady Gaga
"Can't Hold Us" — Macklemore & Ryan Lewis
"I Love It" — Icona Pop
"We Can't Stop" — Miley Cyrus


If this mix isn't your style, then check out all our workout playlists here to find something that suits your needs and taste.
Remember: you will need to download the free Spotify software or the app to listen to our playlists.