Best Workout Tips of 2010
Best Exercise Guides and Tips of 2010
It's almost time to leave 2010 in our dust. As we look back on the very best FitSugar coverage and reader picks of the year, select stories stand out because of their healthy, helpful, and timeless advice. Here are some of our favorite (and most popular) workout guides and tips of the year — from a powerhouse treadmill workout that will help you burn serious calories, to a guide to getting rid of that muffin top.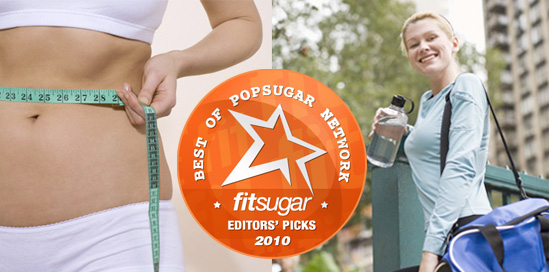 The 500-Calorie-Burning Treadmill Workout — Here's a 41-minute interval workout for the treadmill that will burn about 500 calories. Complete it five times in a week and you are well on your way to burning an extra 3,500 calories — the magic number of calories it takes to lose one pound in a week.
Cardio Workout For Beginners — Mixing walking and running is a great way to get your heart rate up while priming your body for distance and speed. Explore our 40-minute walking/running workout if you're new to running or easing back into working out.
Reasons You Should Strength Train — Weight training just twice a week is all it takes to help change your body inside and out. If you still need some convincing, here are seven reasons to get pumped up about strength training.
Keep reading for more of this year's best tips.
Reasons You Should Try Interval Training — Interval training is the ultimate fitness mash-up, blending the speeds of both the tortoise and the hare. The benefits of this training are enough to motivate you to pick up your pace. Learn why you should play with your speed.
How to Get Rid of Muffin Top — We all have our trouble spots where fat likes to hang around, or where it shows up when we begin to gain weight. For some, a little extra padding accumulates in the torso, and you get that lovely layer of softness above your waistline lovingly referred to as the muffin top.
How to Get More Out of Your Gym Time — Stop wasting time! Get an effective workout by working smarter, not harder.