Bethenny Frankel's Workout Tips
Bethenny Frankel's Simple Workout Tips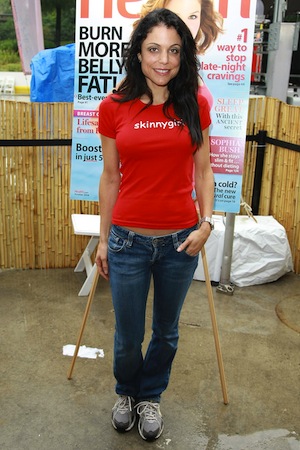 Natural foods chef turned reality show star, wife, mother, margarita mogul, and best-selling book author Bethenny Frankel still manages to eat healthy and exercise regularly to maintain her svelte figure.
If you want to workout like Bethenny, she has her own fitness DVD titled Body by Bethenny. But what else does Bethenny do to stay in shape? Here are some of her secrets:
Her opinion on extreme diets and workouts: "They are not realistic. They aren't sustainable, and they lead to binge eating (beating ourselves up emotionally and physically by gorging on food) and erratic workout schedules."
On how working out is like a good friend you see when you can: "If you don't see them for a while, you can always pick up where you left off. Consistency is the key. That is the most important part about exercise."
On her workout routine: "People never believe that all I do is 40 minutes of my "Body by Bethenny" yoga DVD a few times a week or walk on the elliptical machine for a total of 4 workout days. And I never leave my house."
Here are more tips from Bethenny!
While on vacation, Bethenny says she likes mixing up her workout routine: She sticks to beach walks or bike rides.
Her food and exercise mantra: "Food is not your best friend or your enemy. You are not good when you don't eat nor bad when you do. The same goes for exercise. Always be good to yourself and love yourself. You will get to exactly where you need to be."
Check out Bethenny's website for some of her healthy diet tips.