The Biggest Fitness Mistakes
Workout Woes: Bad Habits You Should Break Now
We all make mistakes when it comes to keeping fit, but just how much are these choices affecting progress? Some everyday habits may seem minuscule, but see which of these might be holding you back.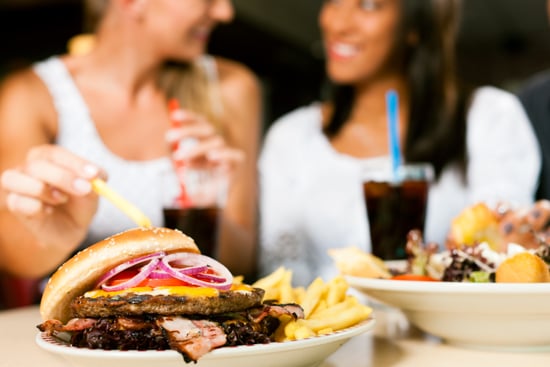 Cutting workouts short: When you leave a class before the stretch, you aren't getting the full benefit your body deserves after all of the exertion you put forth. It's important to cool down and give muscles time to relax and stretch while they're warmed up to help avoid soreness or injury.
Too many social obligations: It's far too easy to replace a workout with a spontaneous social engagement. Happy hour is one of those tempting times and can be a highly caloric one at that. Not only are you missing out on your intended workout, but you're also now adding more to your plate and glass. If you absolutely have to bail at the last minute, try to do something good for yourself like taking a walk with a friend or even getting a group together for something physical like going to a trampoline gym, roller skating, or a healthy dinner party.
Rewarding yourself: Try not to make a habit out of rewarding yourself with food. Weight control is a simple equation of calories in and calories out. The calories in tend to get tricky though. Right after a workout, you can overestimate the calories you've burned and eat the wrong kind of food, like burgers, cookies, or pizza. By planning your post-workout meal ahead of time, you won't feel the need to go so over the top and can make a smart decision before you feel famished.
See how else you're sabotaging your workout after the break!
Drinking sports drinks: Many people make the mistake of counting sports drinks as water. Although these drinks can help endurance athletes stay strong for miles, they aren't intended for the everyday hour-long workout. Since you aren't depleting your body of the sugar and carbs in a way these drinks were intended for, you end up just adding more empty calories to your day. Stick with water, which will hydrate you without sneaking up the scale.
Wearing the wrong clothes: The fit of your clothes and even jewelry can inhibit activity. If you have a new pair of workout capris that you haven't tried out yet, take them for a stroll during your errands. See if the waistband falls down or feels uncomfortable before committing them to a three-mile run. The same goes for sports bras. If yours isn't the right size, it can weigh you down and hold you back. It's also important to choose gear according to the activity you most plan on using it for.