The Biggest Loser Danni Allen Marathon Tips
The Biggest Loser Winner Danni Allen's Tips For First-Time Marathoners
Next week, last season's winner of The Biggest Loser, Danni Allen, will reach yet another healthy milestone — running her first marathon. While she already has three half marathons and a triathlon under her belt since first appearing on the show, she's ready to go the distance at the Chicago Marathon on Oct. 13 in her hometown.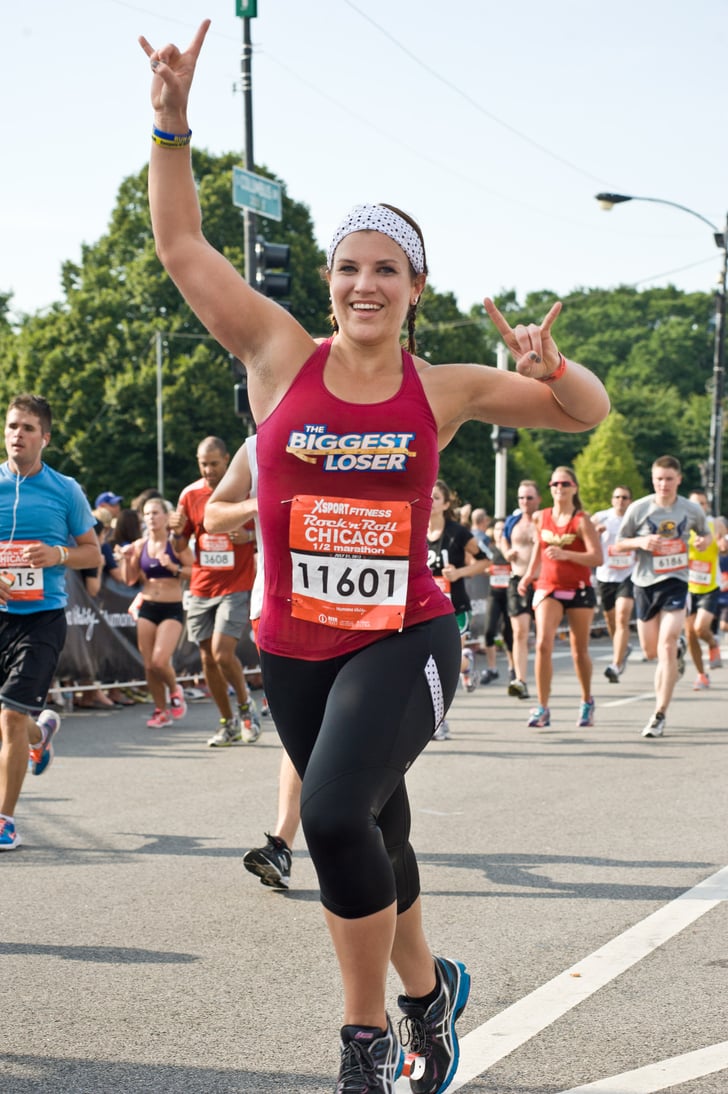 We spoke to Danni in August at the IDEA World Fitness Convention, right before she was gearing up for a 16-mile run — her longest at the time. While she was dreading the long run, she still took it all in stride. "Training for a marathon is kind of similar [to training for a half marathon]," she says. "Yes, it's twice the distance, but I had never run nine miles before, I'd never run 10 miles, so it was all new. Now I'm thinking, 'I've never run 16.' It's a very similar mindset." And the payoff is worth it; she told us her favorite part about training is that fact that she can "walk out the door and run a half marathon. To be at that fitness level feels pretty awesome."
It's hard to believe that just a year ago Danni was beginning her 121-pound weight-loss journey and wasn't a runner. "[Last] October I couldn't run a mile in 15 minutes; [now] I have an 8:40 pace for my half marathons in less than a year," she says. "That's why I tell people, if I can do it, you can do it. I promise." Inspired by her can-do attitude? Here are Danni's tips for first-time marathoners and half-marathoners.
Get the right shoes: "Don't skimp on shoes. Try a bunch of different pairs and always train in them beforehand. Get to know your feet very very well." Danni prefers Saucony, Asics, or Brooks shoes, depending on the run, but make sure you spend time at a running shoe store asking questions and advice in order to find the right fit.
Don't skimp on the miles: "There's no excuses. You have to get those miles in. That takes away the fear."
Race with what you know: "Never run in something you've never run in before. I learned that the hard way, and I had the worst burns on my chest from a shirt I hadn't run in before. Make sure you practice with whatever you run in." Danni likes to run in Lululemon crops ("They're really built for running legs," she explains), compression socks, and her Biggest Loser tank.
Push through those mental blocks: "Running 16 [miles] is a little more of a mental game than running 10. That's the biggest part. Now it's not physical, it's mental."